'The American Nurse' Celebrates Unsung Healing Heroes on the Frontlines of Health Care
5 top nurses highlight plight of veterans, elderly and poor in new project.
May 6, 2014— -- Photographer Carolyn Jones, inspired by the woman who nursed her though chemotherapy for breast cancer, traveled the country in 2012 to interview 110 of the nation's finest nurses.
The end result is the American Nurse Project, personal stories of nurses of every stripe from every facet of society captured through photography and film.
In the documentary, "The American Nurse," Jones ("Living Proof: Courage in the Face of AIDS") and her producer Lisa Frank, highlight those who "make the difference between suffering and peace; between chaos and order. ... Nurses understand humanity in a way that no one else does."
The film opens at Digiplex Theaters nationwide on May 8 and at the Quad Cinema in New York City on May 16.
"My knowledge of nursing was nil and limited to nurses in a hospital," said Jones, who was given extraordinary access to the work of five nurses who are on the frontlines of the health care system.
"The film shows a lot of the issues we are dealing with as a country through the lens of nursing –- returning war vets, poverty, end-of-life issues. I wanted to look at what health care looks like in the most and least populated parts of the country. What is it like in the coal mines?"
Jones said she had "rich, deep conversations" with nurses about the state of health care in America and hoped to elevate their voices.
"Why don't we have more nurses at the table when we are talking about hospitals running more efficiently?" she asked. "We should talk to nurses before we go to war. ... Our health care system is a disaster and we need them. They understand how we function and they certainly know how we die."
As a group, nurses are "nonjudgmental" in their work, Jones said. "They will help human beings as human beings, whether they committed a crime, shot someone or someone is screaming at them."
Nurses at their best also hold "no veneer," according to Jones. "They are authentic and real. ... At their core the, best of humanity."
"Every day, nurses remind us there is a cycle –- we live and die and get sick and our families mourn and there is another day," said Jones. "Technology is a miraculous thing and saves our lives, but we have forgotten that someone has to get you and your family through it."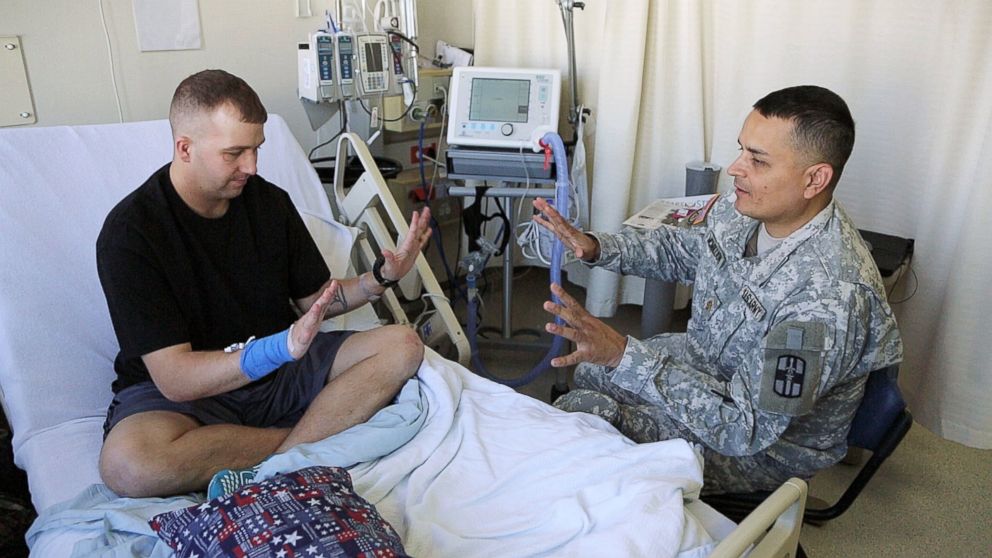 Sister Stephen brings hope and healing to the Villa Loretto Nursing Home in rural Wisconsin with the help of a farm full of dogs, cows, sheep, llamas, alpaca and ring-tailed lemurs. She also holds therapeutic weekend retreats for victims of trauma and abuse, as well as for foster children and those with emotional difficulties. Sister Stephen says she holds a "soft spot" for the elderly: She and her nurses sing a last hymn to the elderly as they approach end of life.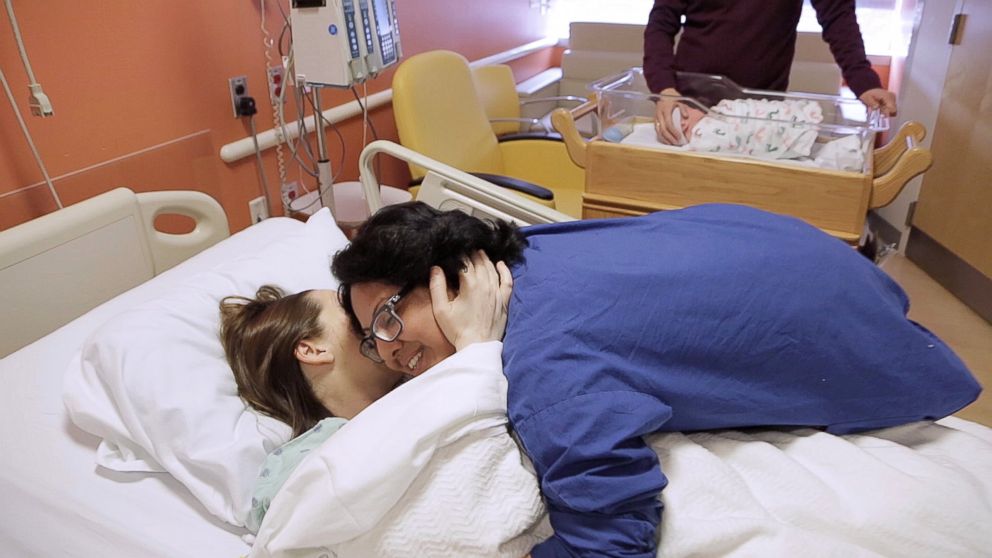 Brian McMillion, a military nurse with the V.A. San Diego Health System, never thought he would go into nursing. But he has traveled the world as a nurse with the "jungle infantry" and in the military's war on drugs in Panama. Now, he helps injured young soldiers coming back from war tours in Iraq and Afghanistan. Many are missing limbs or suffering from post-traumatic stress disorder. McMillion says there is "no closer tie" than the bonds built around "common suffering."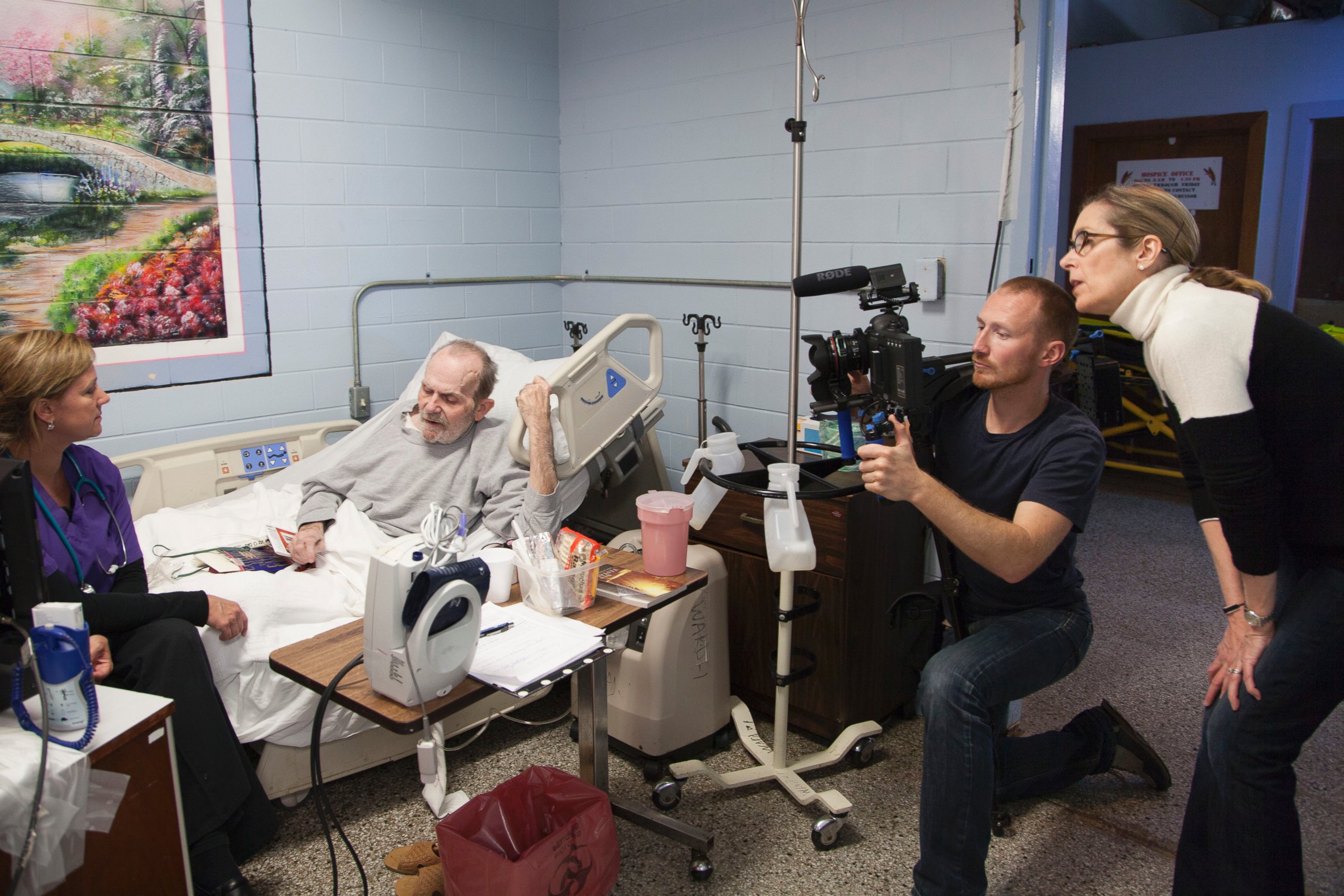 Naomi Cross is a labor and delivery nurse at the Johns Hopkins Hospital in Baltimore. Cross spends most of her days filled with the joy of helping to bring new life into the world. When things don't go as planned, Cross also serves as a bereavement counselor, pulling from her own experience of loss to counsel a family when their baby dies. Cross understands because she lost her own baby as a result of a miscarriage.Jason Short, a former mechanic and truck driver, provides home care to patients in eastern Kentucky, one of the poorest areas in the country. His patients are battling cancer, diabetes and black lung disease. This Appalachian hollow is plagued by economic stress, drug addiction and industrial pollution, but Short treats them all with compassion. "They're not just patients," he says. "They are lives."
Tonia Faust followed her mother's path, working as a nurse at the Louisiana State Penitentiary at Angola, a maximum-security prison, where she directs the hospice program. Others wonder why she would want to deliver end-of-life care to those who have committed heinous crimes, but she says, "I try to put myself in their spot." Faust helps a man who shot his wife bridge a long estrangement with his daughter. "When I am at their bedside, I am just taking care of another human being; I am not looking at their criminal rap sheet," says Faust.
Joanne Staha is one of the 75 women featured in the photography book, "The American Nurse." She works as a chemotherapy infusion nurse at NYU Langone Medical Center in New York City and formed a special bond when photographer Jones was treated for breast cancer in 2004.
Initially, Jones underwent surgery at the age of 46, but was blindsided when later a second cancer appeared.
"It pulled the rug out from underneath me," said Jones. "Chemotherapy for me felt like just winter coming on. You watch your hair come off in bits and pieces. People don't know how to deal with you because you are sick and start to look different."
But there was one person who understood it all -- her chemotherapy nurse, Staha. "She made me feel normal," said Jones.
"People don't know what to say in these moments," she said. "It's a weird kind of toolbox and she has it. Joanne got me through. She could make me laugh."
"When people find out what kind of nursing I do, they say, 'How sad,' but I find it quite the opposite," said Staha, 45. "Cancer patients are some of the most incredibly courageous people I have ever met in my life. They don't complain and they just take life one day at a time. They cherish every moment."
Her 14 years of nursing have taught her to listen and to laugh. "You have to be open to what they are feeling," she said. "I try to help them through it using humor."
Staha said she feels "honored" to be included in the book, "The American Nurse."
"When I read about all the amazing things these other nurses do, I feel, oh my gosh, why am I in this book? I am just a nurse who goes and does her job –- I am nothing special. I can't thank Carolyn enough for what she has done for me and for nursing. I don't think nurses get much recognition for all they do."