— -- Nancy Writebol, the American nurse who contracted Ebola while volunteering in Liberia, is said to be improving and is settling in at Emory University in Atlanta.
"Nancy is still very, very weak, but shows continued, but slow improvement," said SIM USA president Bruce Johnson at a news conference Tuesday afternoon. "She is showing signs of progress and moving in the right direction."
Unlike her fellow missionary, Dr. Kent Brantly, who walked into the hospital when he arrived on Saturday, Writebol, 59, was taken in on a stretcher. But Johnson said that should not be taken as a reflection of her condition.
"When she was put aboard the aircraft about 1 a.m. Monrovia time today, they took her there on a stretcher, but she could stand up and walk with assistance onto the plane," Johnson said.
Ohio Woman Being Tested for Ebola
Patient at New York City Hospital 'Unlikely' to Have Ebola, Officials Say
Liberia's Medical Conditions Dire Even Before Ebola Outbreak
"Nancy is 58 years old, Kent is 33," Johnson added. "That's a big difference just in terms of age. ... For her to be on a stretcher is not an indication of where she is in Ebola."
He added that doctors are encouraged by Writebol's increased appetite and said that she had yogurt before embarking on her nearly day-long plane ride journey to Atlanta.
Writebol's two sons will be visiting her in the hospital and will get a chance to speak with her through a protective glass barrier. Her husband, David Writebol, who was with her in Liberia as part of his work with SIM, will be returning in the coming days, though those specific plan have not been formalized.
Johnson added that it is still unclear how Writebol, who is not a doctor but was working in a personnel capacity while at SIM's hospital in Monrovia, contracted the disease which is believed to spread via contact with infected bodily fluid.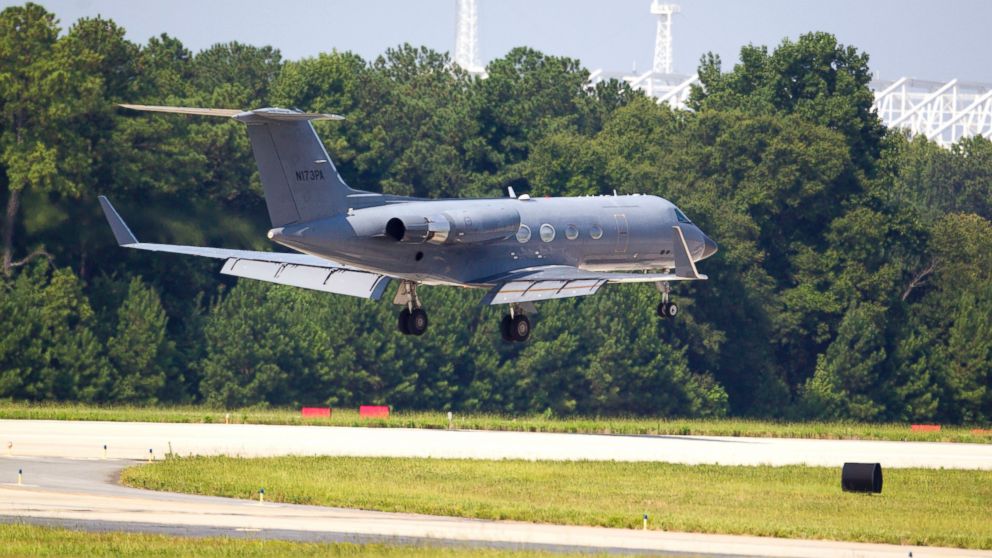 "When this kind of situation happens, it's all hands on deck and not only Nancy but all of our staff there were asking, 'How can we help?'" Johnson said. "We don't know how Nancy contracted this or what she was doing at a particular moment because we don't know where that contact point was."
He added that Brantly and Writebol were receiving such good medical care in Liberia that their organizations originally were not going to send them to America for treatment.
"They were receiving extraordinary care in Liberia ... but then the opportunity became available," Johnson said.
Johnson also relayed a statement from David Writebol, who said that watching the Liberian hospital staff take care of his wife "was like watching the love of Christ take place right in front of your eyes."
Part of the reason why officials decided to fly the Americans to Georgia, Johnson said, was a hope that the team at Emory would be able to work with the CDC, possibly fuelling groundbreaking research on Ebola.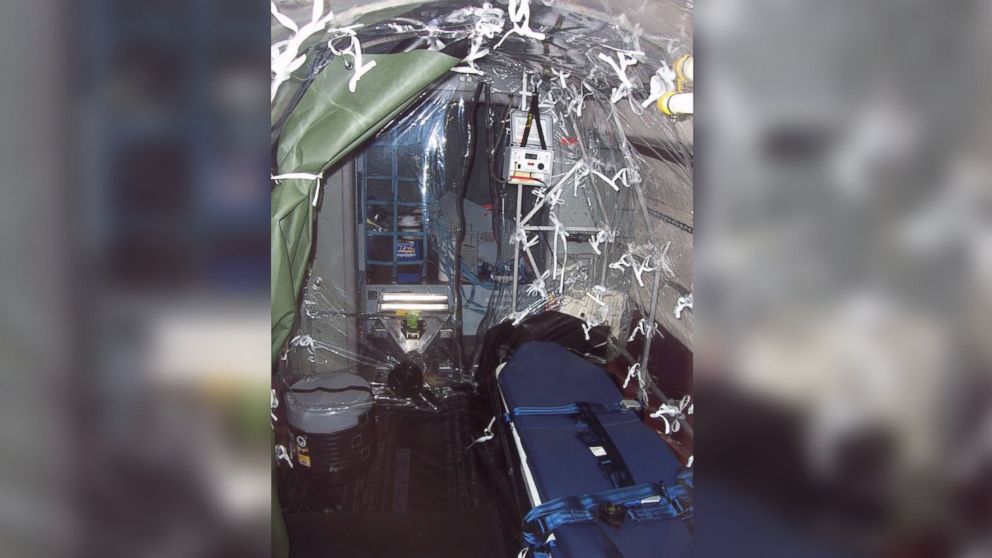 The plane carrying Writebol was the same one that carried Brantly when he arrived in the United States Saturday. Before landing at Dobbins Air Reserve Base in Atlanta, Writebol's plane stopped in Bangor, Maine, and before that, at a Portuguese air base off the coast of Africa.
Brantly's wife, Amber, said she has been able to see her husband improve in Emory's isolation ward every day.
"I know that Kent is receiving the very best medical treatment available," she said. "I am also thrilled to see that Nancy arrived safely in Atlanta today."
Relatives of both Brantly and Writebol met for the first time Monday night and prayed together. Brantly's family has called on the public to pray for Writebol and the Writebols are said to be very thankful for that support.
Her arrival in the United States came as U.S. hospitals were exercising caution with a handful of other potential Ebola cases and after health officials in New York lessened fears that a case of Ebola was possible at New York's Mount Sinai hospital.
"After consultation with CDC and Mount Sinai, the Health Department has concluded that the patient is unlikely to have Ebola," an official at the New York City Health Department said. "Specimens are being tested for common causes of illness and to definitively exclude Ebola."
That was not the only international scare reported overnight, as the Saudi Arabian Health Ministry reported that it was testing a man who recently traveled to Sierra Leone, one of the countries with confirmed cases of Ebola.
The man, 40, who has not been identified, is reportedly presenting symptoms of hemorrhagic fever and is in critical condition but is still undergoing tests to rule out other illnesses. He remains in isolation at a hospital in Jeddah, Saudi Arabia.
Get real-time updates as this story unfolds. To start, just "star" this story in ABC News' phone app. Download ABC News for iPhone here or ABC News for Android here.