— -- Amy's Kitchen, a best-selling natural and organic food brand, announced a voluntary recall today of more than 73,000 cases of its products over worries of possible listeria contamination, the company said in a statement today.
"This recall is based on a recall notice from one of Amy's organic spinach suppliers that Amy's may have received organic spinach with the possible presence of Listeria monocytogenes," the company said is a statement to ABC News, also noting that the U.S. Food and Drug Administration did not ask for the recall but was aware of it.
Ashya King Case Highlights Dilemma of Parents Overriding Doctors
Cannabis Oil Pills Helped Child Go Into Cancer Remission, Mom Says
Listeria is an organism that can cause serious and sometimes fatal infections in young children, frail or elderly people, and others with weakened immune systems, said Kirsten Larson, manager of the food safety program for the Association of Public Health Laboratories. Symptoms include high fever, headache and abdominal distress, she said.
The Listeria bacteria is responsible for more than 1,600 illness and 260 deaths each year in the U.S., according to the U.S. Centers for Disease Control and Prevention. Infection can also cause miscarriage and still births among pregnant women.
"The riskiest foods for infection include deli meats, unpasteurized dairy products, produce and prepared foods," Larson said.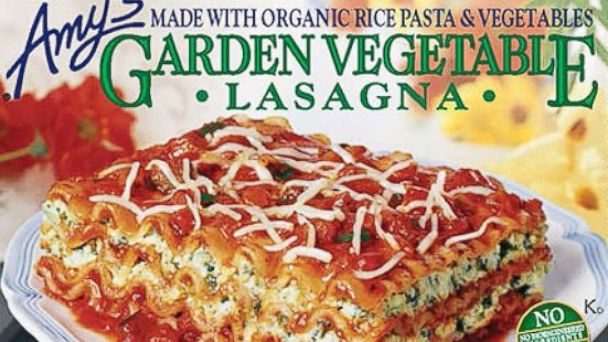 The Amy's Kitchen statement said the company is not aware of any illness or complaints related to the recalled products, which include lasagnas, pizza and enchiladas that contain the potentially contaminated spinach.
"Out of an abundance of caution, however, Amy's Kitchen is recalling these products based on the recall notice we received from our supplier," the statement read.
You can find a full list of recalled products here.