Applebee's Apologizes for Not Paying Employee With Autism
Caleb Dyl started a job in the kitchen last year.
October 22, 2015, 1:56 PM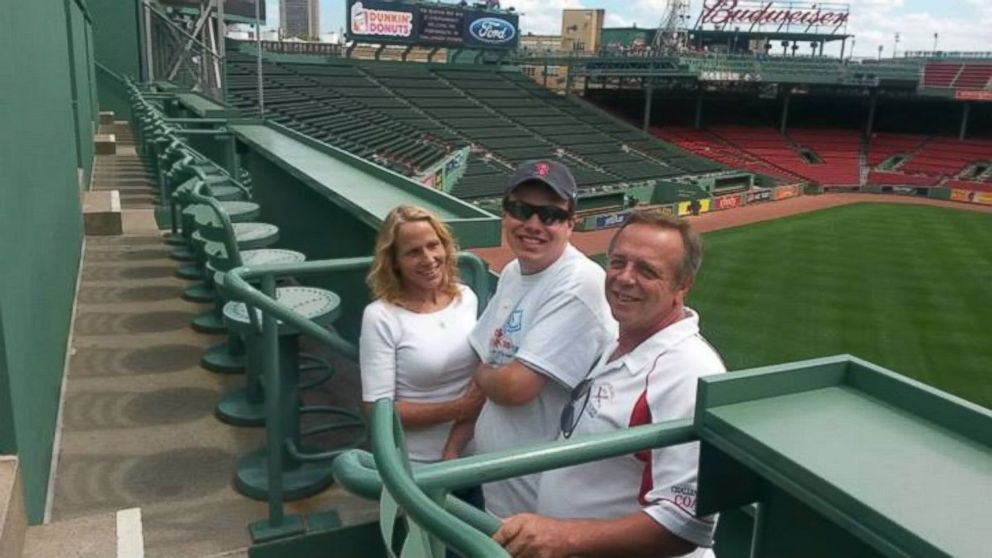 — -- Officials at Applebee's have apologized to an employee's family who claim their son was never paid for his time on the job and say he will be compensated for his work.
Caleb Dyl, 21, started in the prep kitchen of a Rhode Island Applebee's last summer through a special program that aims to help the disabled find work, according to his father Bob Dyl.
Dyl, who has autism, worked 12 hours a week and would help prepare meals for the restaurant chain.
"If you give him a task laid out with procedures he can follow, he will follow those procedures," Bob Dyl said of his son. "He's very diligent."
Dyl's parents said they filled out the required employment paperwork to ensure that Dyl would be paid. They claim Dyl was never compensated by the restaurant.
Bob Dyl said his son worked at Applebee's from August 2014 to March 2015 as well as this past June and July. He said during that time Dyl never received a paycheck. Bob Dyl said he has been in contact with Applebee's after a local news organization brought Caleb Dyl's situation to the company's attention.
A spokesman for Applebee's said the company apologized to the family and sent Caleb Dyl a check for the initial seven weeks he worked at the restaurant.
"In this case, a series of unintended errors resulted in Caleb not being paid for approximately seven weeks of part-time employment," an Applebee's spokesman told ABC News. "This is unacceptable, and once notified, our restaurant owner quickly ensured a check was sent to Caleb's home. Our franchise has partnered with local service agencies for years to provide unique and valuable employment opportunities to individuals with special needs."
The spokesman clarified that the company was continuing to look at Dyl's employment history. According to the spokesman, Dyl's records were not properly maintained and his paperwork was not entered in a timely manner. The spokesman added that the company was "confident" that Dyl would be paid for all of his time at the restaurant.
Bob Dyl said he's satisfied with how Applebee's has handled the issue. He even noted that his son may soon return to his old job.