— -- It began with a simple idea: Fill a bucket with water, throw in some ice and dump it over your head -- all to raise money to find a cure for amyotrophic lateral sclerosis (ALS).
In summer 2014, the Ice Bucket Challenge flooded the internet, with people from Irish nuns to celebrities to entire pro sports teams filming themselves dumping buckets of ice water on their heads and then challenging their friends to do the same and donate money to research for ALS, also known as Lou Gehrig's disease.
More than 17 million people ended up participating, bringing massive attention to an otherwise obscure disease. Nearly $220 million was raised for various ALS organizations in the process.
And it was Pete Frates, a young college athlete from suburban Massachusetts, who helped make the challenge go viral.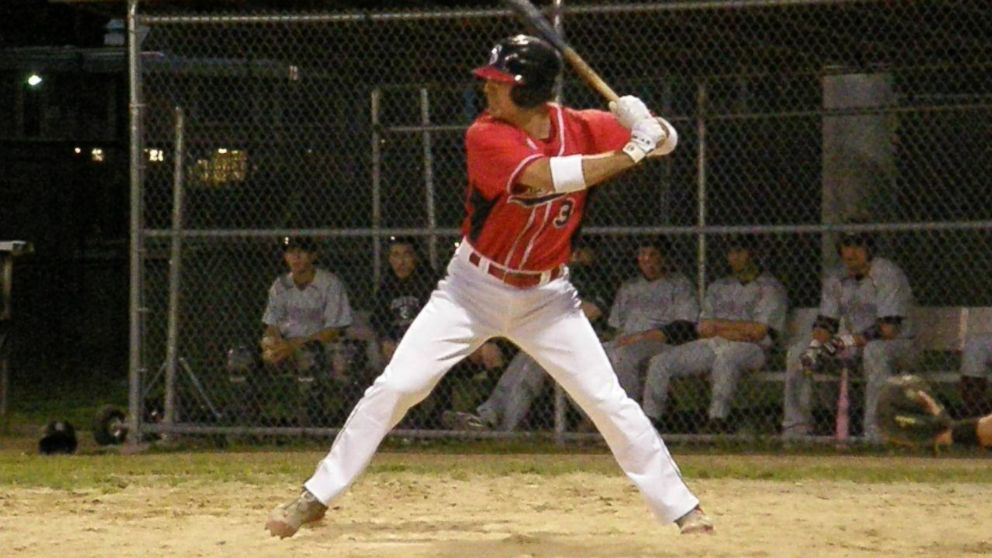 Growing up outside Boston, Frates was a three sport all-star in high school. He was captain of the football and hockey teams, but baseball was his life's passion.
He went on to play center field for Division 1 Boston College, and in his final year, Frates was named captain of the baseball team. During a grudge match against rival Harvard, he hit a monster home run in Fenway Park.
"Who hits a home run at Fenway Park, you know? And it's kind of like every kid's dream," said Frates' college roommate Jay Connolly. "He's just like a bigger-than-life guy."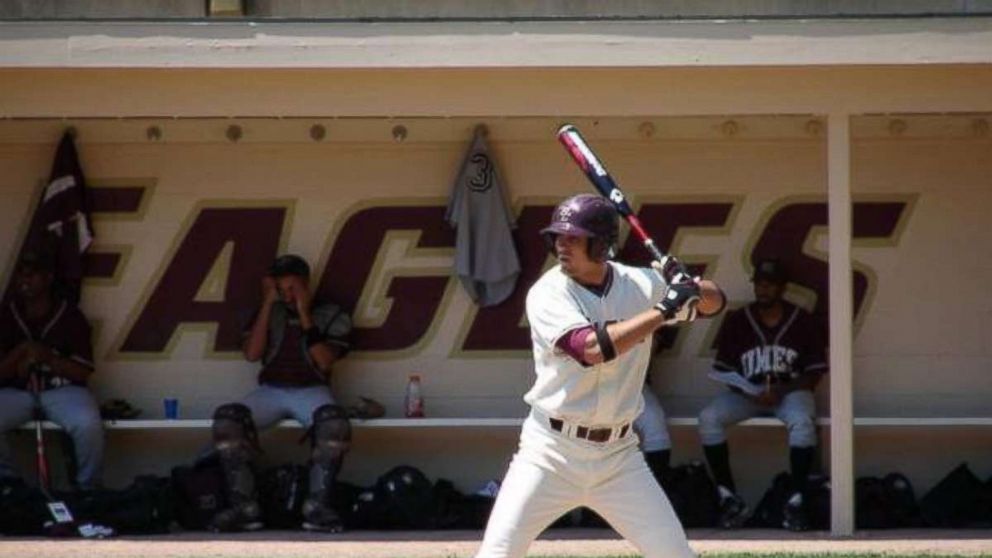 After a short stint playing professional ball overseas, Frates came back to Boston to start a job selling insurance and met the love of his life, Julie Frates. The two dreamed of marriage and children, but only six months after they started dating, Frates said he started feeling odd and having trouble with simple tasks like buttoning his shirt.
After a series of tests, doctors asked him to come in -- and to bring his parents with him.
"As soon as we open the door, they said, 'Are you the Frateses? Come right in.' Oh, boy," said Pete's father, John Frates. "He [the doctor] said, 'This is not the common cold. This is not Lyme disease. … It's not Parkinson's. It's not MS I hate to tell you, Pete, Mr. and Mrs. Frates, you have ALS.'"
It was a death sentence. ALS is a rare neurological disease that robs patients of their movements, their voice and eventually, the ability to breath, all while the mind stays alert. It affects roughly 30,000 mostly older Americans, according to the ALS Association, and ALS currently has no known cause or cure. Most patients only live three to five years on average.
"All of a sudden, I was faced with the person I wanted to spend my whole life with, given a timeline," Julie Frates said.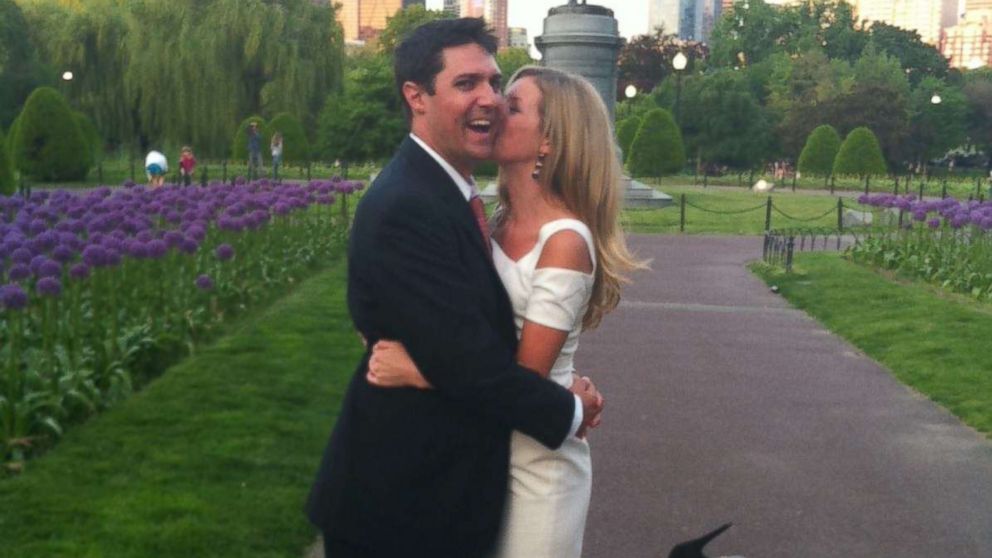 Almost immediately after learning he had ALS, rather than wallowing, the baseball star started looking at the diagnosis as a dare.
"Pete says to the doctor, 'How much money do you need to cure this thing?' She puts her hand on his knee," John Frates said.
"I just said 'a billion, but I don't have knowledge that a billion's enough, but I think a billion would make a big impact,'" said Pete Frates's neurologist Dr. Merit Cudkowicz, of Massachusetts General Hospital.
Pete Frates's response: "I will get you a billion dollars."
His parents were stunned. His mother, Nancy Frates, said, "We're looking at each other going --"
"I fell on the ground laughing," John Frates added. "That's absurd. We're just a middle-class family, 'What are you talking about?'"
But ever the team captain, Pete Frates took the reins of his disease from day one.
"Pete set the tone when he got diagnosed: 'We're not going to feel sorry for me. We're going to change the world,'" said his friend and former teammate, Jared McGuire.
Pete Frates launched a mission to raise money to find a cure. Julie Frates said he tried to tell her she could leave him but "it was a very short conversation because I'm pretty sure I told him to basically shut up."
"I was like, 'We're not having this conversation,' and he dropped it," she said.
The two were married 11 months after they met. Julie Frates said she was nervous about the part in the ceremony where she cites the part of the vows that say "in sickness and in health."
"I remember when we were saying them … all of a sudden I kind of got empowered,' she said. "I was like, 'Yeah, we are doing this in sickness and in health, and I'm not crying about it because this is the choice I've made.'"
By that time, Pete Frates was in a wheelchair but stood up to walk his wife down the aisle.
"The whole church was screaming and shouting, it was an amazing," Julie Frates said.
It's been nearly six years since Pete's diagnosis. He has now lost nearly all voluntary control over his body and he can no longer talk, but with modern technology, he has already outlived the average life expectancy prognosis.
"I hate it [this disease]," Julie Frates said. "It's an extremely cruel way for someone to live…. You are literally trapped inside of your body. No one should have to live through that. Especially someone who, you know, otherwise thought he had his whole life ahead of him."
Though paralyzed, Pete Frates can still feel his wife's touch. He communicates emotions through his eyes, but he also uses them to move a cursor on a screen to type. He's active on Twitter, and it's his social media skills that allowed him to eventually reach millions in his Ice Bucket Challenge.
Two-and-a-half years into his diagnosis, John Frates said he was watching videos of his friends doing funny things when he came up with an idea. He challenged "hundreds of best friends," reaching into a network of athletes with massive social media followings, to give them 24 hours to dump an ice bucket over their heads or donate to ALS.
Almost instantly, major athletes, including Atlanta Falcons quarterback Matt Ryan, who went to Boston College, and Julian Edelman, a wide receiver for the New England Patriots, were taking the challenge, then it spread to include NBA giants Lebron James and Kevin Durant, and celebrities like Oprah Winfrey, Chris Pratt, Justin Bieber and Lady Gaga, and dozens of others.
The most stunning moment for Julie, she said, was when Bill Gates, the world's richest man and powerful philanthropist, joined in.
"It's like, 'Holy smokes, that person did it, this person did it,' and the next think you know … your whole news feed is just Ice Bucket Challenges," added Pete Frates's best friend Tommy Haugh.
In just six weeks, the Ice Bucket Challenge had raised almost a quarter of a billion dollars. But as ALS research progressed, Pete Frates's body continued to decline.
He now breathes through a ventilator, which keeps him alive. It was a difficult decision that doctors say only 10 percent of ALS patients chose to make.
As a result, he has around-the-clock care with a private nurse. His parents said the medical bills are around $90,000 a month.
Just this summer, his family thought he was going to die, but a change in medication helped stabilize him. Ever determined to prove he's a fighter, after the scare, he posted a video of himself listening to Pearl Jam's "Alive."
He still has a lot to live for. His daughter, Lucy Frates, is now 3 years old. He talks to her through a voice-activating feature on his computer.
"He's so madly in love with her. She's the light of our lives," Julie Frates said. "It's funny because she's never known Pete in another state. Pete's always been in a wheelchair. He's never spoken to her with his voice. He's never picked her up, he's never run around with her. So this is Dad to Lucy."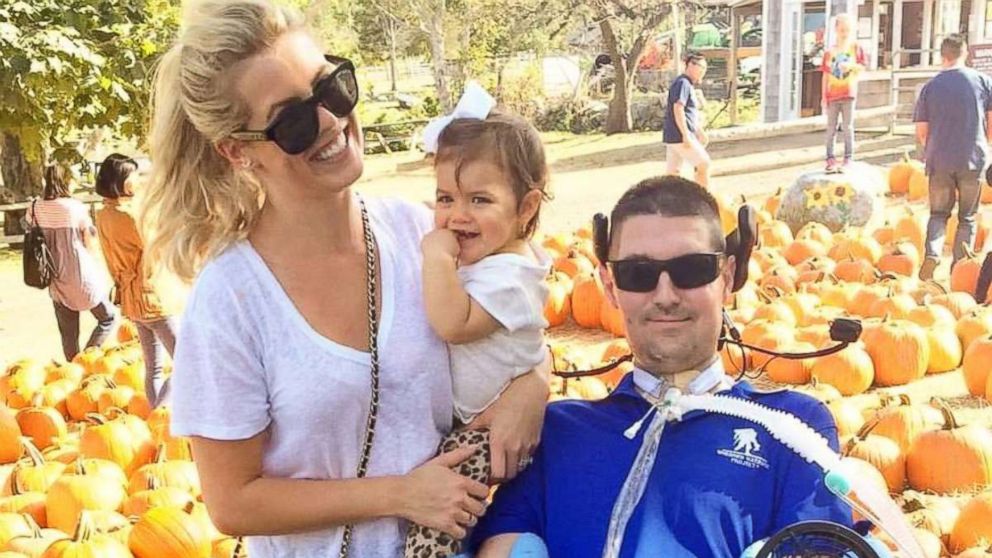 Pete Frates's story is now the inspiration for a new book by best-selling author Casey Sherman, called "The Ice Bucket Challenge: Pete Frates and the Fight Against ALS."
"Before this happened to him, his life didn't have the purpose that he wanted it to have," Sherman said. "And when this happened, he realized before anybody did that this was his mission, this was his purpose in life was to be the face of this dreaded disease and find a cure for it."
As a result of the money that was raised, a new drug was fast-tracked and made available. Several others are in clinical trials.
"I think that is for sure what the Ice Bucket campaign did," said Dr. Merit Cudkowicz. "It brought in all these great biologists, engineers, people who never thought about ALS, into the ALS field."
What Pete Frates was able to prove, his family says, is that one person can change the world.
"Pete said to us … 'Everything that we do is probably not going to be in time for me, but it's going to be time so other people will never have to have this happen to them,'" said his mother, Nancy Frates.
Osiel Mendoza, 22, is one of the countless patients who may benefit from the new ALS treatments. He was one of the millions who took the Ice Bucket Challenge, though at the time, he had no idea ALS was about to change his life.
Like Pete Frates, Mendoza was an all-around athlete and team captain, now living with his middle school sweetheart, Bella Gonsalves. Last summer, he started to notice a change in his body. He underwent a series of tests and was diagnosed with ALS.
"My whole entire life flashed by me," he said.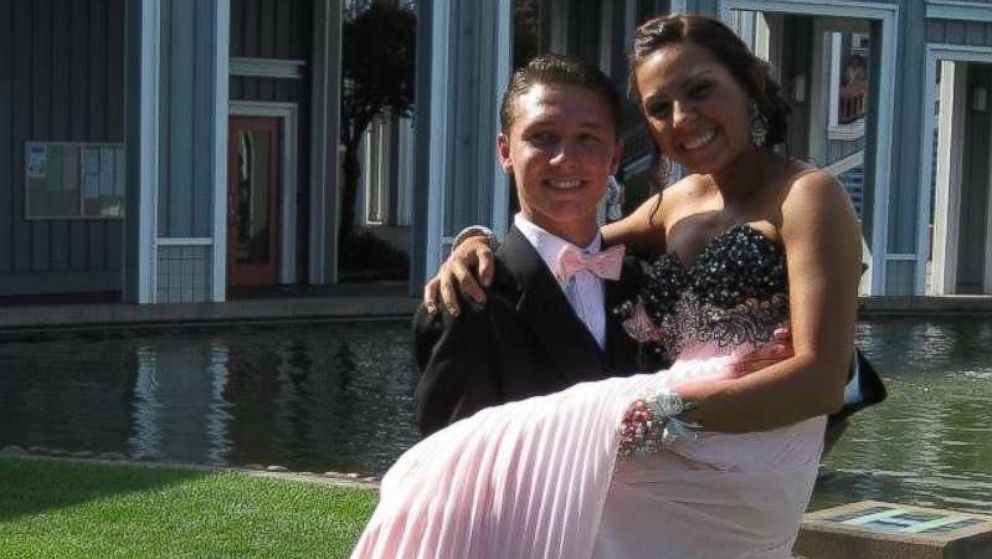 Now less than a year after being diagnosed, Mendoza has to use braces to walk. When his right hand became too weak, he learned to write with his left. But with the advancements in ALS research thanks in part to the Ice Bucket Challenge, Mendoza might have more time than others diagnosed before him.
Just three days before his ALS diagnosis, he had asked Gonsalves to marry him. The two were originally going to be married in 2018 but said they moved the wedding up to this month after Mendoza's diagnosis.
"I'm here until the end," Gonsalves. "I'm never going to leave your side."
The disease makes it hard to stand for too long, but Mendoza was determined to walk his new bride down the aisle. Together, they shared their first dance -- a graceful act of defiance in the face of a disease that steals almost everything.
If he could talk with Pete Frates, Mendoza said he would tell him, "thank you."
"Thank you for everything that he has done and for the inspirations that he's given me and many other people with ALS that there's hope," he said.
Pete Frates and his wife continue to fight for every day for their love, and for their legacy.
"She is his legacy," Julie Frates said, referring to their daughter. "For us to have this little person that's half of us is amazing, but she's so Pete in so many way, which is amazing for me."
ABC News' Zoe Lake, Sally Hawkins and Lauren Effron contributed to this report.