President Joe Biden's COVID-19 symptoms "continue to improve" after finishing his second full day of Paxlovid, according to the latest letter from his physician, Dr. Kevin O'Connor.
Two days after testing positive for COVID-19, the president's symptoms are "less troublesome" but now include a sore throat, runny nose, loose cough and body aches, O'Connor said in a statement Saturday.
Preliminary sequencing results reveal that Biden likely has the new BA.5 variant, which is now estimated to make up nearly 80% of new infections in the U.S., O'Connor said.
BA.5 is highly transmissible, compared to previous variants, and seemingly more resistant to prior vaccinations and immunities.
Biden, 79, will continue to use Paxlovid and "continues to tolerate the treatment well," O'Connor said. The president is also using an albuterol inhaler for a cough, he said.
The president's pulse, blood pressure, respiratory rate and oxygen levels remain normal, O'Connor said.
Biden had a temperature of 99.4 degrees Thursday evening, his doctor said. The president took acetaminophen and his temperature has been normal since then, O'Connor said Friday.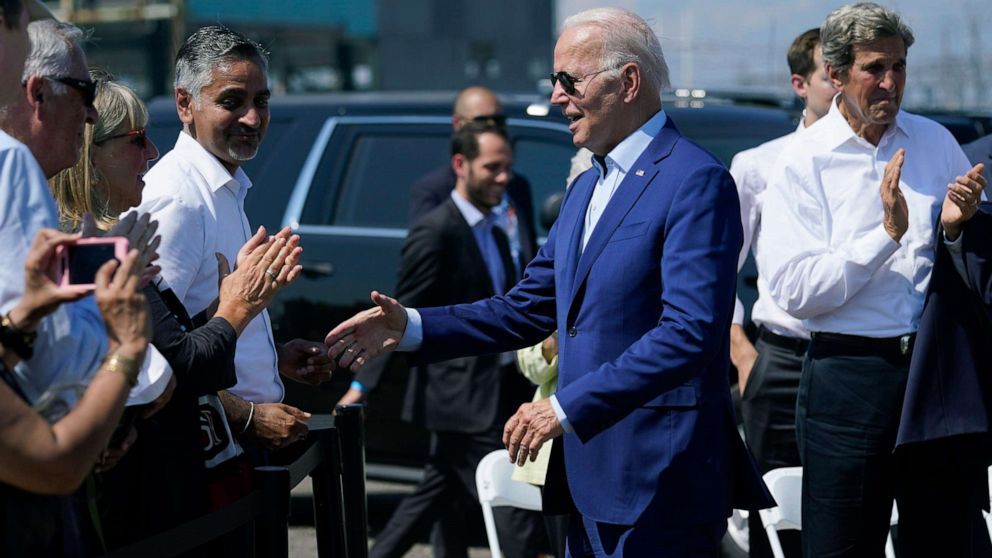 The White House has identified 17 people who were in close contact with the president, including members of his senior staff and members of Congress, press secretary Karine Jean-Pierre said Friday.
No one has tested positive so far and all of them are masking around other people, she said.
First lady Jill Biden, who is in Wilmington, Delaware, tested negative for COVID-19 Saturday, according to her press secretary, Michael LaRosa. Jill Biden plans to remain in Wilmington until at least Tuesday, her office said.
Vice President Kamala Harris, who was with the president on Wednesday and is considered a close contact, tested negative for COVID-19 Friday morning, according to her press secretary, Kirsten Allen. Harris is experiencing no symptoms and is maintaining her public schedule.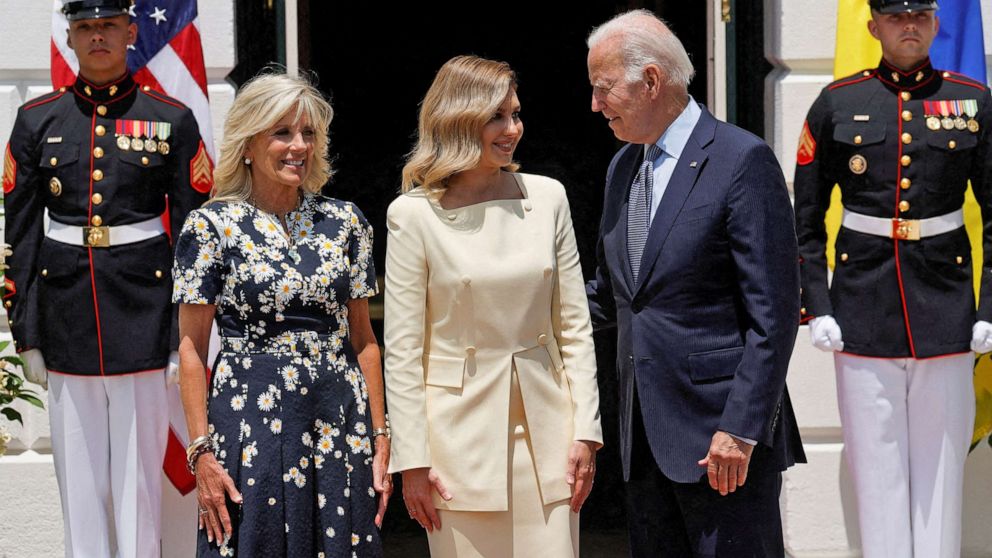 Biden tested positive Thursday morning as part of routine testing, Dr. Ashish Jha, the White House's COVID-19 response coordinator, said Thursday.
The president felt "totally normal" during the day Wednesday, Jha said. Symptoms started Wednesday evening, according to O'Connor.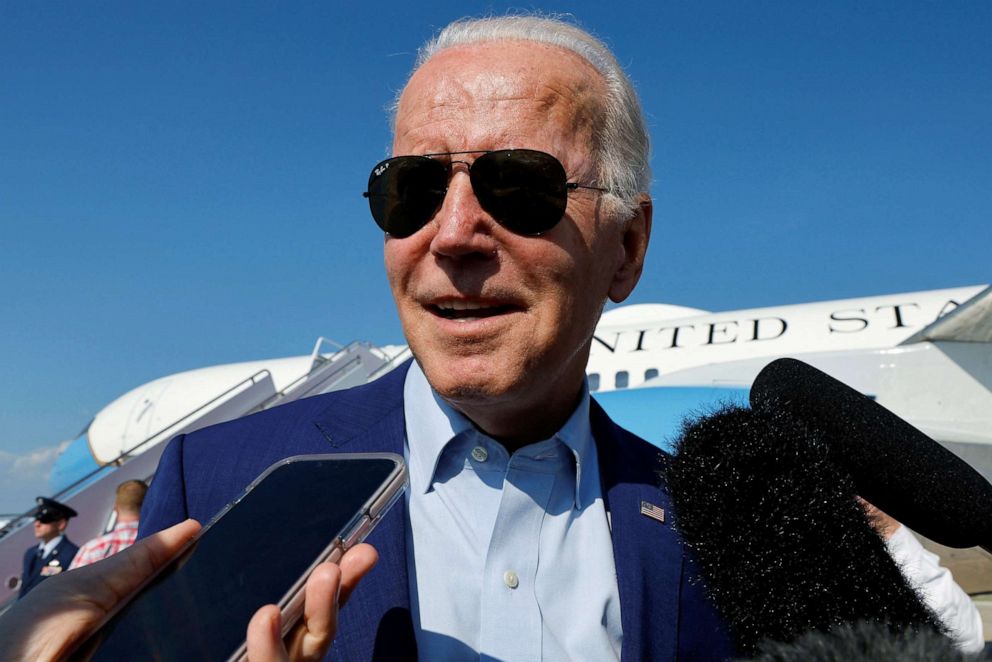 The president, who is fully vaccinated and received two boosters, is taking the antiviral treatment Paxlovid, Jean-Pierre said.
Paxlovid, consisting of two medications, has "been shown in clinical trials to be 89% effective in reducing the risk of severe COVID-19 illness, meaning hospitalization or death," ABC News Chief Medical Correspondent Dr. Jennifer Ashton said.
O'Connor said in a statement Friday that because Biden is vaccinated and double boosted he was not concerned for the president's health.
"I anticipated that he will respond favorably, as most maximally protected patients do," O'Connor said. "There has been nothing in the course of his illness thus far which gives me cause to alter that initial expectation."
White House spokesman John Kirby said Friday that Biden having COVID-19 has "no impact" on "the national security decision-making process."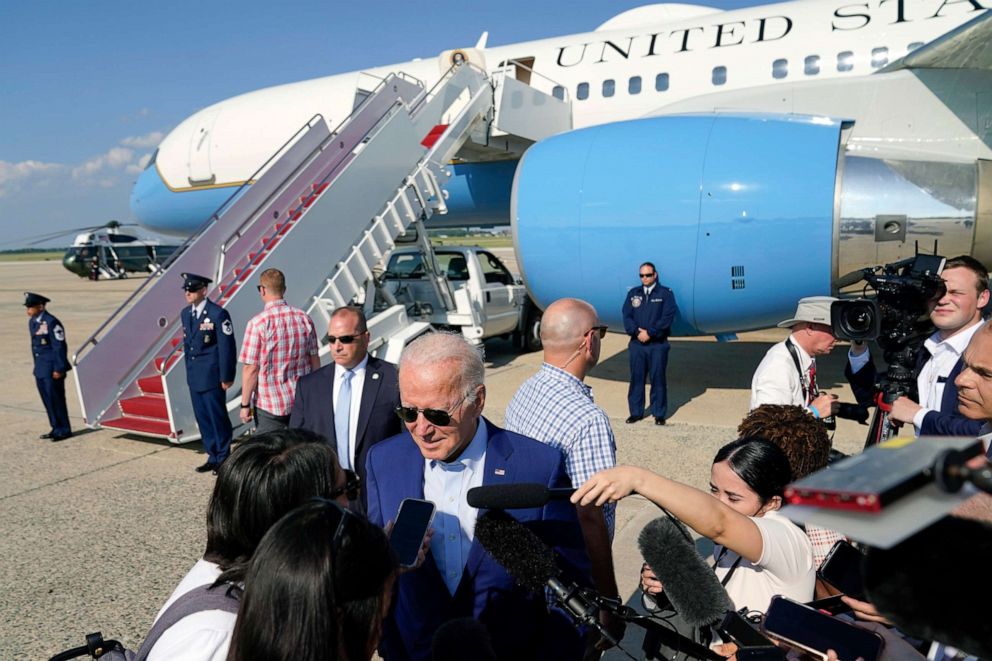 As Biden met with his economic team virtually on Friday, he cleared his throat and told reporters, "I'm feeling much better than I sound."
The president sat behind his desk, periodically coughing and at one point unwrapping a cough drop. Asked how he's feeling, as reporters were ushered out the room, the president flashed a big smile and a thumbs up.
The president will work in isolation until he tests negative, Jean-Pierre said.
Prior to the diagnosis, Biden was last tested for COVID-19 on Tuesday, when he tested negative, according to Jean-Pierre.
ABC News' Mary Bruce, Cheyenne Haslett, Molly Nagle and Ben Gittleson contributed to this report.