— -- A 4-year-old California boy has awakened from an induced coma after he was injured in a 225-foot fall onto rocks from an ocean-side cliff, according to ABC News station KGO-TV in San Francisco.
Jamie Guglielmino told ABC News that her son, Sebastion Johnson, woke up from the induced coma Wednesday, more than a week after he fell. The fall reportedly occurred on the evening of Nov. 10.
"All he knows is that he's in pain and mommy's there," said Guglielmino. "He looks at me. ... I can tell in his eyes, like, 'Where am I mommy?'"
Guglielmino said her son had multiple broken bones, including two broken hips, and a broken leg, arm and jaw.
"He's definitely in the arms of angels right now," Guglielmino told ABC News. "It's been real touch and go, but he's on the road to recovery."
Sebastion was with Guglielmino, throwing rocks over a cliff in Bodega Bay, California, when he slipped and fell last week, according to KGO-TV. Sebastion's father and sister were also in the area and ran over after seeing him fall.
"He just misstepped and the ground gave and he just flew right down," Sebastian's father, Daryl Johnson, told KGO-TV. "The incident that happened was my worst nightmare."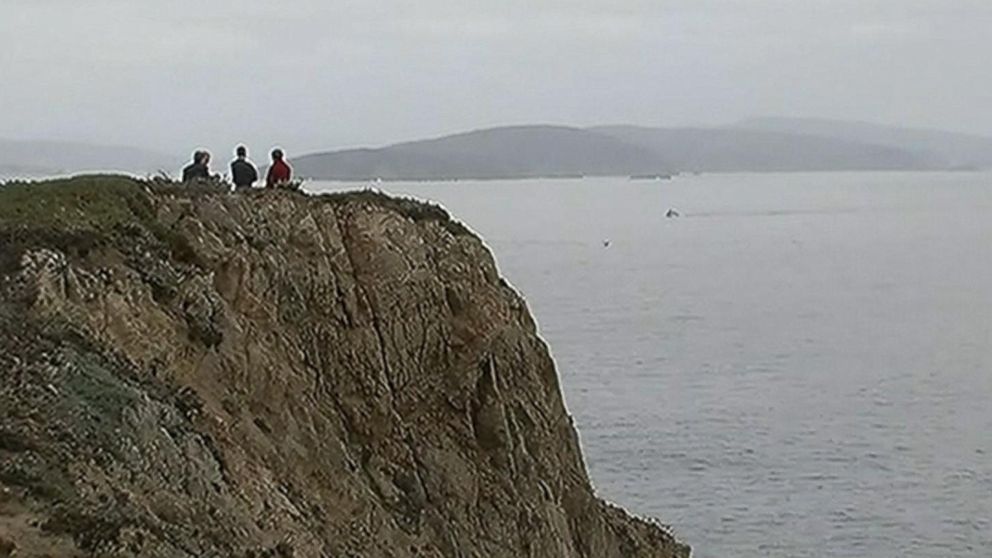 Johnson said he could not see his son on the rocks, but a firefighter who rappelled down was able to spot Sebastian near the water, according to KGO-TV.
"He wasn't really talking, but I said, you know, 'If you like Spider-man or superheroes, you know, just try and think of them,' and just tried to keep him awake and moaning," firefighter Marcos Barros told KGO-TV.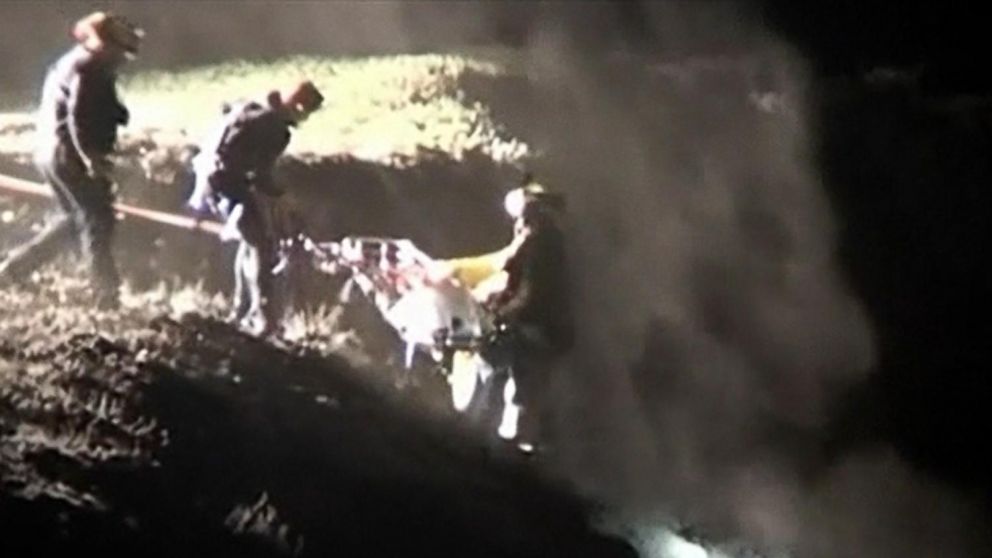 The boy was put into an induced coma after arriving at Children's Hospital Oakland. After coming out of the coma, he was listed in fair condition by the hospital.
Sebastion's family has created an online fundraiser to help deal with medical expenses from the accident.
"He's very stubborn and a little fighter," said Johnson in an earlier interview with KGO-TV. "That's why I'm a proud of him."
An official with the California Department of Parks and Recreation said the area where Sebastion was injured can be dangerous and difficult for people who are unfamiliar with it.