— -- The Campbell Soup Company may become the first major U.S. food company to list genetically modified organisms, or GMOs, in its ingredients lists nationwide as it threw its weight behind a national labeling standard.
The company announced its support on Thursday for federal regulation of GMO standards, noting it is in favor of federal legislation that would allow the U.S. Food and Drug Administration and the U.S. Department of Agriculture to regulate which foods can be labeled GMOs.
"Campbell believes it is necessary for the federal government to provide a national standard for labeling requirements to better inform consumers about this issue," the company said in a statement.
The company also said its own reviews have found GMO food from crops to be safe and that it is "not nutritionally different from other foods."
Read about Whole Foods dropping Chobani over GMOs.
Read about how the FDA determined that genetically engineered salmon won't hurt the environment.
Without a federal standard, a state-by-state patchwork of different regulations would apply to GMOs. The company's support for federal legislation comes as Vermont prepares to implement the Vermont Genetically Engineered Food Labeling Act, which would require a GMO label on food by July 1, 2016, if the food is "entirely or partially produced with genetic engineering."
Campbell posted an example of that label on its website and said it was preparing to expand the GMO labeling nationwide even without federal regulations, but to do so would need guidance from the FDA and USDA. The company estimates the new labels could be implemented in approximately 12 to 18 months after it gets guidance from the federal agencies.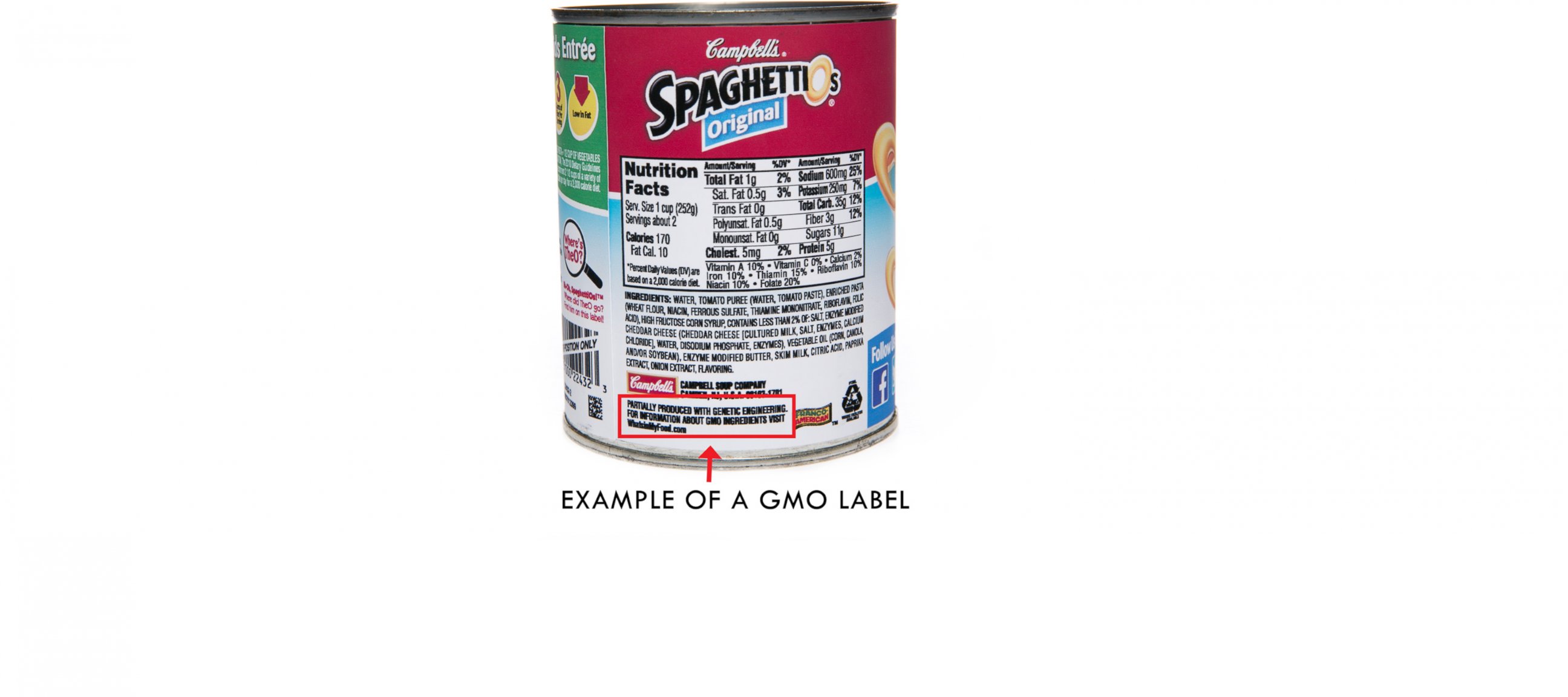 There is currently no federal standard for what food would constitute a GMO, unlike a food item that is deemed USDA Organic. The World Health Organization defines a GMO as "foods derived from organisms whose genetic material (DNA) has been modified in a way that does not occur naturally, e.g. through the introduction of a gene from a different organism."
In recent years, some consumer advocacy groups have demanded more transparency about where food comes from and whether it has been genetically modified.
The Environmental Working Group, a nonprofit organization that has promoted labeling of GMO foods, praised Campbell's actions.
"We applaud Campbell's for supporting national, mandatory GMO labeling and we look forward to working with Campbell's and other food leaders to craft a national GMO labeling solution. Consumers simply want the right to know what's in their food and how it's grown -- just like consumers in 64 other nations," said the group said in a statement today.
Other industry groups have either resisted the call for a GMO label or, like Campbell Soup, pushed for federal regulation. The Grocery Manufacturers Association, which represents 300 food, beverage and consumer product companies, said it supported the rights of its members but was in favor of federal regulation over a state-by-state approach.