— -- Health officials are warning consumers to avoid eating caramel apples after linking the fall treats to a multi-state listeria outbreak that has been linked to at least four deaths.
Officials from the U.S. Centers for Disease Control and Prevention reported today that at least 28 people from 10 states, including Minnesota, Arizona and Texas, have been infected with Listeriosis due to Listeria monocytogenes, a bacteria that can cause life-threatening illness.
Of those infected, five died and Listeriosis definitely contributed to at least four deaths, according to the CDC.
Out of an abundance of caution, the CDC warned all consumers to avoid eating prepackaged caramel apples while they investigate the outbreak alongside the U.S. Food and Drug Administration and state health organizations.
The outbreak reported today has infected people across a wide swath of the U.S. from North Carolina to California and across a large age range from ages 7 to 92, according to the CDC.
Listeriosis is usually caused when a person ingests listeria monocytogenes bacteria and it can cause particular harm among the elderly people, pregnant women or anyone with a compromised immune system. Symptoms can include gastrointestinal distress, fever and muscle aches.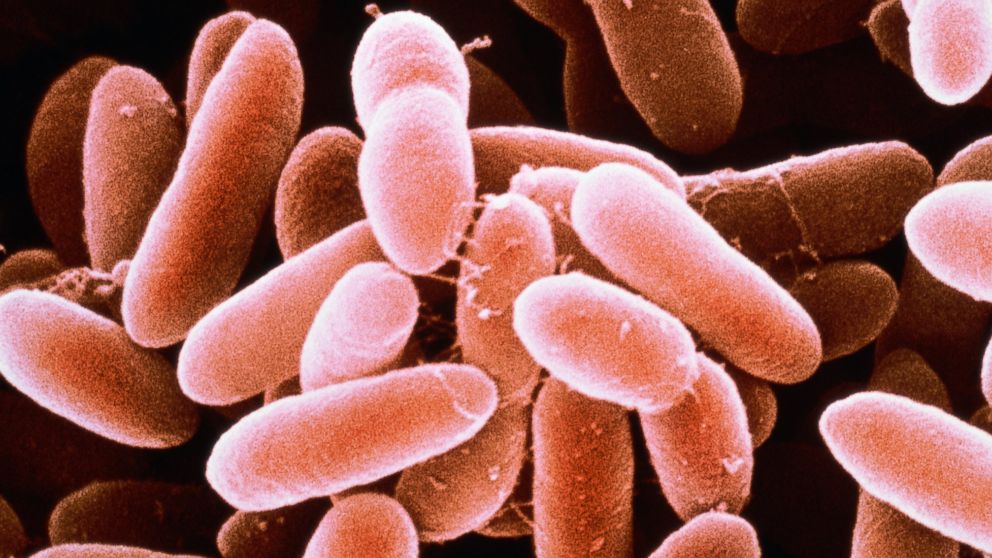 In severe cases, people can develop encephalitis, swelling of the brain, or bacterial meningitis, inflammation of the membrane surrounding the brain and spinal cord.
Of the 28 infected, three were children between the ages of 5 and 15 who developed severe meningitis symptoms, and nine cases involved either a pregnant women or a newborn infant, according to the CDC.
Fifteen of 18 sickened people who were interviewed by the CDC, told investigators they ate prepackaged caramel apples before they were sickened.
Dr. William Schaffner, an infectious disease expert from the Vanderbilt University School of Medicine, said the outbreak is particularly troubling because Listeriosis can have a long incubation period from three to 70 days.
"We can anticipate that more illnesses will occur over time," said Schaffner. "Even [if] the product is removed from the market a lot of these [caramel] apples have been consumed."
Bill Marler, a food safety lawyer based in Seattle, said listeria can be a particularly difficult bacteria to control because its growth is not inhibited by refrigeration.
"I can see caramel apples sitting in your refrigerator for a long time," he said. "Listeria has evolved and it has evolved to grow really well at refrigerated temperatures."
The CDC reported the caramel apples can have a shelf life longer than a month and officials from the Minnesota Department of Health said they were concerned people may eat tainted apples left over from the fall.
The outbreak was first reported by the Minnesota Department of Health, which found four people between the ages of 59 and 90 had been infected. The four patients had eaten caramel apples during the months of October and November and all four were hospitalized. Two subsequently died after being infected.
Those sickened in Minnesota bought caramel apples from Cub Foods, Kwik Trip and Mike's Discount Foods, which carried the Carnival and Kitchen Cravings brand of caramel apples, according to the Minnesota Department of Health.
The apples are no longer being carried in stores because they are a seasonal item.
Dr. Jay Ellingson, the corporate director of food safety and quality assurance for Kwik Trip stores, said the pre-packaged caramel apples have been off the shelves for weeks and the company has been working with state and federal authorities "to make sure public health is protected."
A spokesperson from H. Brooks and Company, which released the Carnival brand caramel apples, told ABC News the company was aware of the situation and working with local health officials during the investigation.
Officials at Cub Foods and Mike's Discount Foods could not immediately be reached for comment. A number for the Kitchen Cravings brand of apples could not immediately be found.
Listeriosis was linked to one of the worst food-borne outbreaks in recent years when 147 people became infected after eating tainted cantaloupe in 2011. Of those infected, at least 33 died.
In 2013, the CDC estimated approximately 1,600 illnesses and 260 deaths caused by Listeriosis occur annually in the United States.