A respiratory syncytial virus, or RSV, vaccine for older adults could soon be available after an advisory committee for the Centers for Disease Control and Prevention voted to recommend them Wednesday.
During a meeting, the agency's Advisory Committee on Immunization Practices looked at clinical trial data for two vaccines, one by Pfizer and the other by GSK.
Short of a full recommendation, the committee said adults aged 60 and over may get the vaccines based on individual needs and after consultation with a doctor.
The vaccines have already received approval from the U.S. Food and Drug Administration, so the final step is for CDC director Dr. Rochelle Walensky to sign off on the recommendations, which she is expected to do.
Here's what the panel's vote could mean for older Americans:
Why is RSV so dangerous for older adults?
RSV can affect people of all ages, though some age groups are at higher risk, including adults aged 65 and older -- particularly those with chronic lung or heart conditions and weakened immune systems -- according to the CDC.
Most people develop mild infections with symptoms including coughing, runny nose and fever, but, in some cases, people may need to be hospitalized if they are having trouble breathing or are dehydrated.
So far, during the 2022-23 season, there have been 67.5 RSV-associated hospitalizations per 100,000 people for senior citizens, according to CDC data.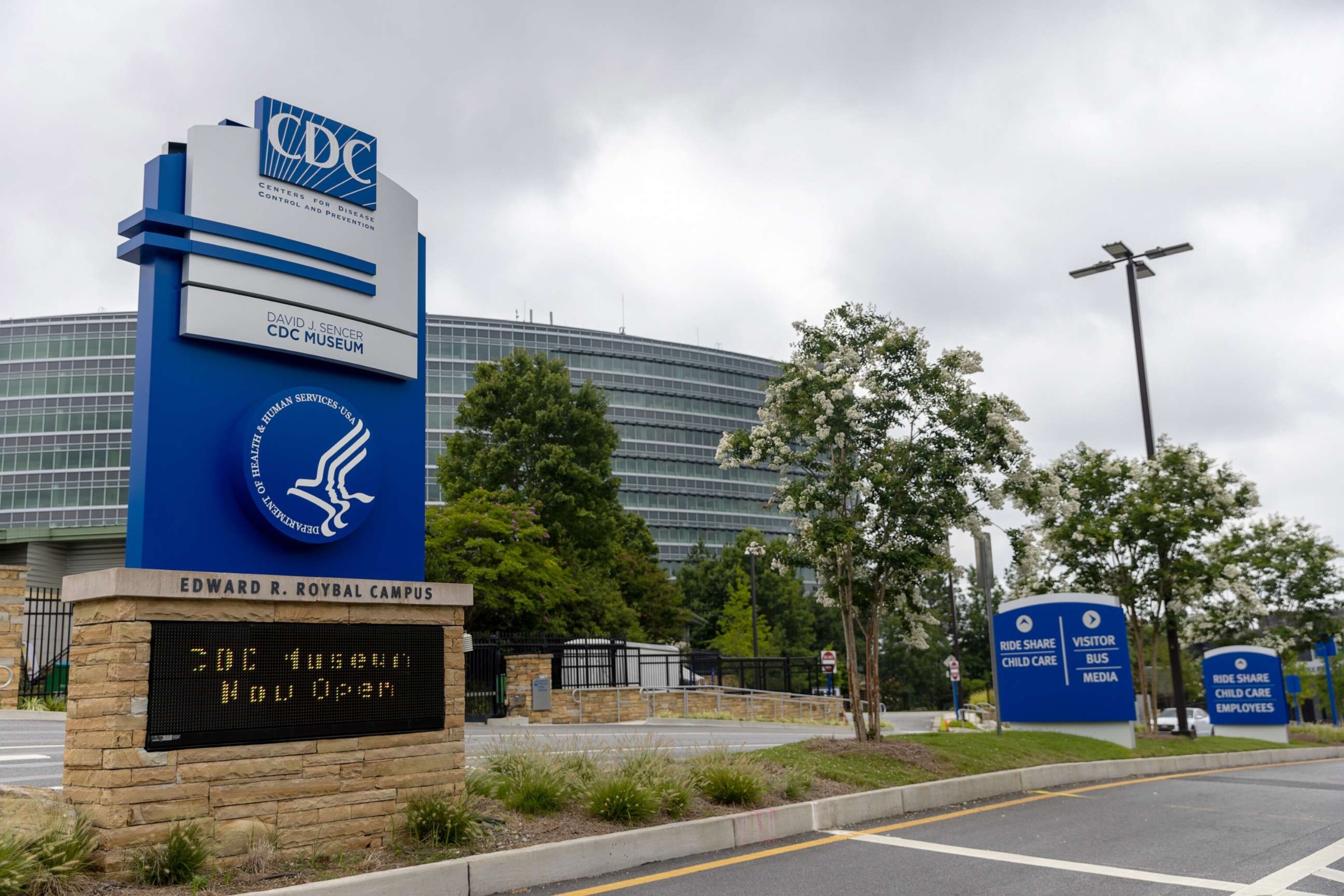 This figure is much higher than usual, with CDC data going back to the 2016-17 season showing the cumulative rate has never been higher 31.5 per 100,000 at this point in the season for older adults.
Between 60,000 to 160,000 older adults in the U.S. are hospitalized due to RSV every year and 6,000 to 10,000 of them die, the CDC said.
"There is no really effective treatment for [RSV] in terms of antivirals," Dr. Paul Goepfert, a professor of medicine in the University of Alabama at Birmingham Hospital division of infectious diseases, told ABC News. "So really the only treatment is supportive management, so ideally what you want to do is prevent it."
How do the vaccines work and are they effective?
GSK's vaccine, called Arexvy, and Pfizer's vaccine, called Abrysvo, target a protein from the virus called the F protein that RSV uses to attach to human cells and infect people.
The vaccine stimulates antibodies against the protein and protects against infection. GSK's shot just protects against the A strain and Pfizer's protects against the A and B strains.
Data from clinical trials showed GSK's vaccine was 82% effective at preventing lower respiratory tract illness and 94% effective among those with at least one underlying medical condition.
Pfizer's vaccine was found to be more than 85% effective at preventing lower respiratory tract illness in older adults, trial data showed, with efficacy waning to about 79% after 18 months.
Pfizer and GSK have not released data on the effectiveness of their vaccine against severe RSV illness leading to hospitalization.
Side effects were mostly mild and included injection site pain, headache, fatigue, muscle pain and joint pain, the clinical ttrials found.
"We know from the start that this vaccine has durability, which is important versus the COVID vaccine, [which] can lose efficacy after four to six months, reducing public confidence in the vaccine," Dr. Dan Barouch, director of the Center for Virology and Vaccine Research at Beth Israel Deaconess Medical Center and Harvard Medical School, told ABC News. "These vaccines have high efficacy that last at least two seasons.
What the CDC's advisory panel vote means
The panel voted twice Tuesday, first asking if 60-to-64-year-olds may receive the vaccine after consulting with their doctor, which received 13 yeses and one abstention.
The second vote asked the same question but for those aged 65 and older, receiving nine votes for the recommendation and five votes against.
"In my opinion, it is the right step because it is such a difficult disease and hard to treat and a good recommendation to at least be an option for people who at least want to protect themselves from this infection," Goepfert said.
Doctors told ABC News the committee members were concerned the clinical trials did not have very many trial participants over age 75.
Committee members were also concerned about the price. Pfizer told the panel it would charge anywhere from $180 to $270, while GSK said it would charge between $200 to $295.These do not reflect the prices insured vaccine recipients would pay.
"The recommendation that we received from the CDC advisors was one that was a more restrained recommendation than they typically deploy for their for their vaccine guidance," Dr. Jason Schwartz, an associate professor of health policy at the Yale School of Public Health, told ABC News. "What they've recommended is that individuals aged 60 and above may receive this vaccine following conversations with their health care providers, something that's referred to as 'shared clinical decision making.'"
"That's a notch below their full-throated recommendation that often says these individuals should receive a vaccine in that age group, but it reflects a bit of the uncertainties about the vaccine, the concern about the cost of the vaccines," he continued.
Why the vaccine could be a game-changer
Researchers have attempted to develop an RSV vaccine before, but without success.
In the late 1960s, a vaccine was produced in which the virus was inactivated with formalin, a chemical that kills viruses. The shot was given to children in Washington, D.C., but 80% of those immunized became sick and two children died from the shots.
"For 60 years, there's been no RSV vaccine because the early clinical trials showed the vaccine actually made disease worse, what's known as vaccine-associated enhanced disease," Dr. Gregory Poland, head of the Mayo Clinic's vaccine research group, told ABC News. "That's like putting a blanket over the field of RSV vaccine development."
Experts said the two vaccines are a significant step forward and provide an additional tool for preventing disease, but it will be important to keep an eye on real-world data, once the shots start being administered, in how well they protect the elderly and the immunocompromised.
"It has the ability to be a game changer, we just need to see how it plays out in the real world<" Dr. Shira Doron, chief infection control officer for Tufts Medical Center in Boston, told ABC News. "Our CDC' external advisory committee does really scrutinize the data; they really ask difficult questions and that gives me faith in the vaccine approval process."