CDC Reports First US Cases of Rare and Deadly Fungal Disease
Four patients with the infection have died.
November 4, 2016, 12:04 PM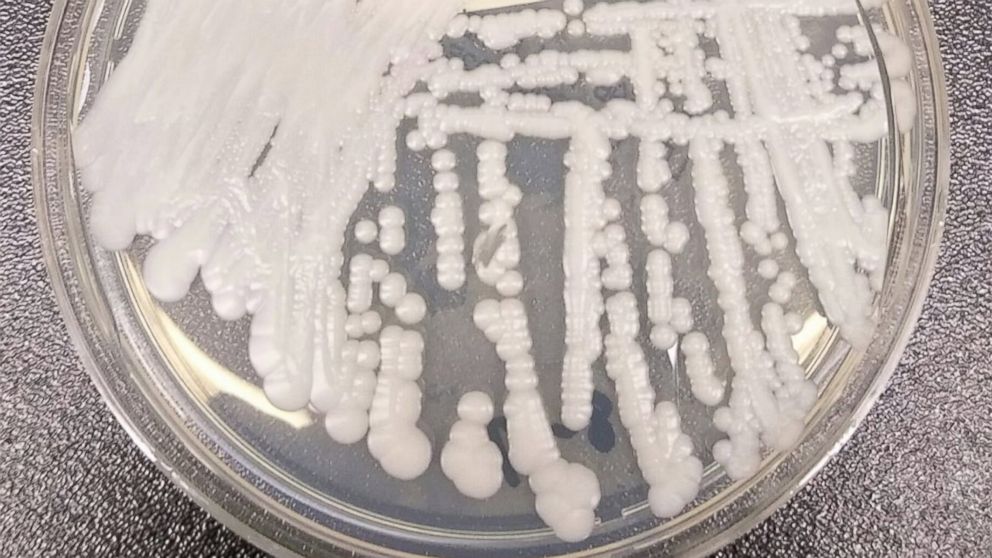 — -- A rare and deadly fungal disease has been reported in the U.S. for the first time, according to a report today from the U.S. Centers for Disease Control and Prevention.
At least 13 cases of a fungal infection called Candida auris (C.auris) have now been reported in the country. The first seven of these cases reported were examined in a study published today in the CDC's Morbidity and Mortality Weekly Report.
C. auris is a fungal infection that is dangerous because it is often resistant to multiple anti-fungal drugs and difficult to identify, according to the CDC. The newly-discovered disease was first found in a patient in Japan in 2009. It has since been identified in several countries across the globe including Colombia, India, South Korea and the United Kingdom.
Dr. William Schaffner, an infectious disease expert at Vanderbilt University, said past outbreaks of infection in other countries have concerned U.S. health experts.
"We're very concerned about this one," said Schaffner. "It's resistant to most of the anti-fungal drugs that we use; it does have predilection to seriously infect people with underlying illnesses; it has a high mortality rate, and in other countries, it's spread between hospital [patients] and caused outbreaks in those institutions."
The CDC issued a report to healthcare professionals urging them to report any cases that appeared to be C. auris. The other six cases identified by the CDC were reported after the time period covered in this study and are still under investigation.
The seven reported cases occurred from May 2013 to August 2016 and included patients in four states: Illinois, Maryland, New Jersey and New York. All of the cases except one were identified by examining microbiology records retroactively.
"We need to act now to better understand, contain and stop the spread of this drug-resistant fungus," said CDC Director Tom Frieden in a statement today. "This is an emerging threat, and we need to protect vulnerable patients and others."
Four of the infected patients died, although all had serious underlying health conditions already. Approximately 71 percent of the C. auris strains in the U.S. appeared to be drug resistant to some degree, according to the CDC report. The strains found in the U.S. patients were linked to South Asia and South America, but none of the patients were linked to the region or had traveled there recently.
Schaffner pointed out that various types of Candida fungus can live naturally on the skin or in the intestinal tract of people. He expected that more cases will be identified as doctors continue to look for this condition in sick patients.
The authors of the CDC report urged infection control practices in hospitals and other health care settings where C. auris is reported or patients are at increased risk.
Dr. JOELLE ROSSER contributed to this article. She is an internal medicine physician at University of Washington and a resident in the ABC News Medical Unit.