Companies look at increasing price of their COVID-19 vaccines. Bernie Sanders is not happy
While insurance will cover the shots, premiums could rise, the senator warned.
Vermont Sen. Bernie Sanders, the incoming chair of the committee focused on health, on Tuesday called out Moderna for looking at a more-than-quadruple spike of its COVID-19 vaccine prices.
"How many of these Americans will die from COVID-19 as a result of limited access to these lifesaving vaccines?" Sanders wrote to Moderna's CEO, Stéphane Bancel. "In the midst of a deadly pandemic, restricting access to this much needed vaccine is unconscionable."
"I am writing you to reconsider your decision and refrain from any price increases," he urged.
Sanders' letter was in response to recent comments from Moderna's CEO that the company was considering raising prices for its COVID-19 shots to $110-130 per dose, once vaccines move into the private market. That's up from the $26 per dose now, which is what the vaccines cost under the current government contract.
Pfizer, too, has said that it plans to increase its prices to somewhere between $110-130 per dose.
In a statement to ABC News, Moderna maintained that its "COVID-19 vaccines and boosters will continue to be available at no cost for the vast majority of people in the United States."
"While we are still in discussions with stakeholders on the price of our COVID-19 vaccines, Moderna is committed to pricing that reflects the value that COVID-19 vaccines bring to patients, healthcare systems, and society," a company spokesperson said.
A Pfizer spokesperson referred ABC News to an investor call in the fall in which company officials stressed that they believed the majority of people would not have to pay out of pocket but that the increased price of the vaccine matched its value.
For the duration of the COVID-19 pandemic, the government has purchased bulk quantities of vaccine and distributed them for free to Americans. But without more funding, which Congress has not been able to agree upon, the government plans to move vaccines and COVID-19 treatments to the private market, where they will be covered by insurance or paid for upfront by uninsured patients.
The move to the commercial market could happen as soon as this fall but depends on when the federal supply of vaccines runs out.
Sanders, in his letter to Moderna on Tuesday, disagreed with the vaccine companies' assessments that the majority of people wouldn't feel the price increase.
He argued that it will cost taxpayers billions of dollars because Medicaid and Medicare will continue to pay for vaccines, as mandated by the CARES Act, but will now have to do so at much higher price.
He also wrote that people on private insurance could see premiums go up as companies try to offset the rising cost of vaccines. Private insurance companies also have to continue to cover vaccines because of the CARES Act -- though it's not clear to what extent.
The biggest impact will be felt by uninsured people, who will have to pay outright for vaccinations, Sanders wrote.
He called the consideration to raise prices "particularly offensive" because Moderna developed its COVID-19 vaccine in partnership with the National Institutes of Health, a government agency, and was given $1.7 billion by the government to develop its mRNA vaccine.
"In other words, you propose to make the vaccine unaffordable for the residents of this country who made the production of the vaccine possible. That is not acceptable," Sanders wrote.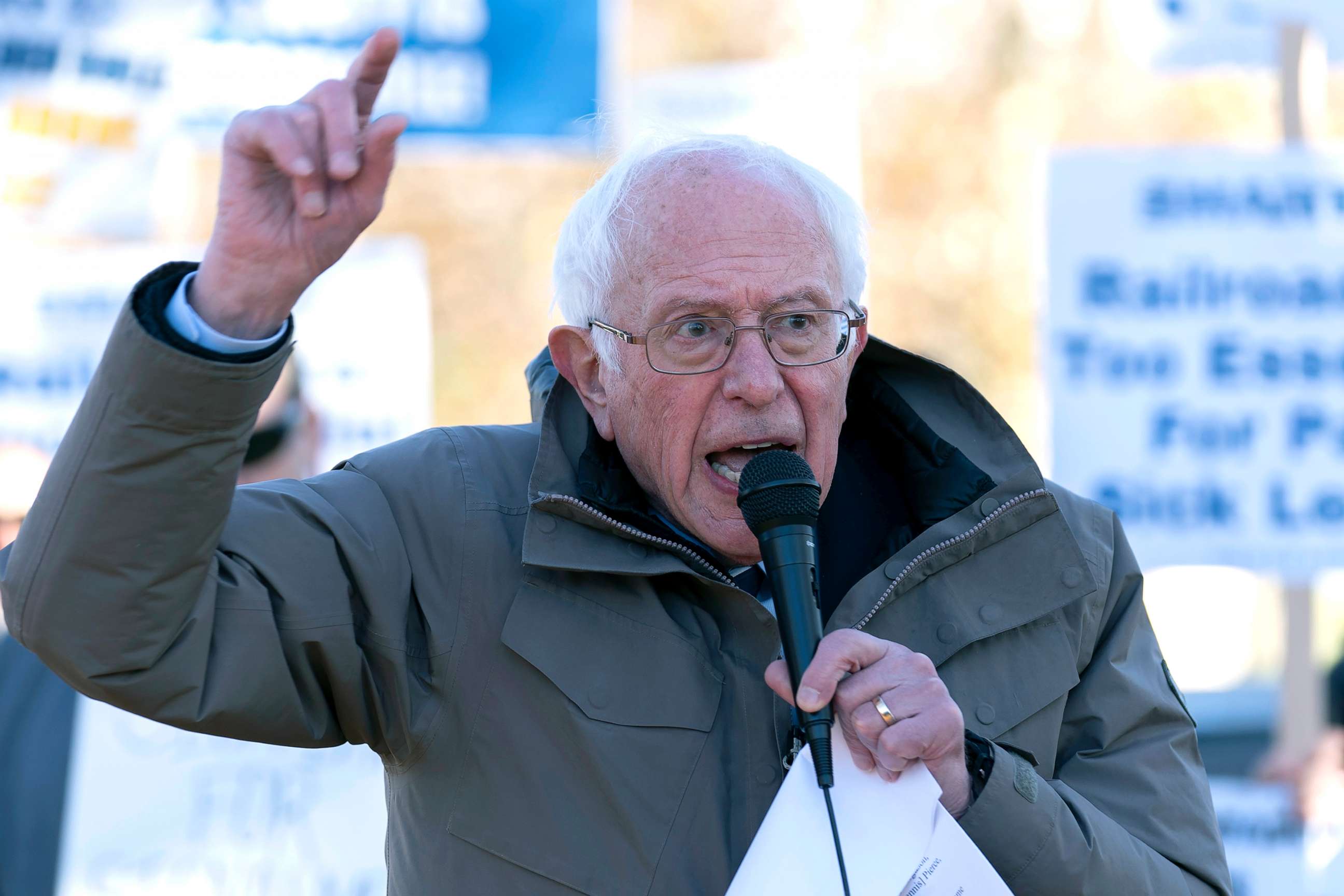 Health and Human Services Secretary Xavier Becerra was asked Wednesday morning if the federal government had the ability to work with vaccine companies on the cost increase and said it was largely up to the manufacturers.
The pricing "is something that is within the hands of those manufacturers and the distributors," he said.
"We will do everything we can to make sure that the cost of a COVID vaccine remains affordable," he added.