The World Health Organization said Monday that COVID-19 remains a public health emergency but the pandemic is at a "transition point."
The agency said its International Health Regulations Emergency Committee met on Friday to analyze data on the state of the pandemic.
WHO Director-General Dr. Tedros Adhanom Ghebreyesus "acknowledges the Committee's views that the COVID-19 pandemic is probably at a transition point and appreciates the advice of the Committee to navigate this transition carefully and mitigate the potential negative consequences," the statement read.
According to a transcript of Tedros' speech at the meeting provided by the WHO, he said there is still a high risk of COVID-19 global transmission, which means the virus is still classified as a Public Health Emergency of International Concern.
However, he said the world is in the best position it has been in -- due to diagnostics, vaccines and treatments -- to beat back COVID.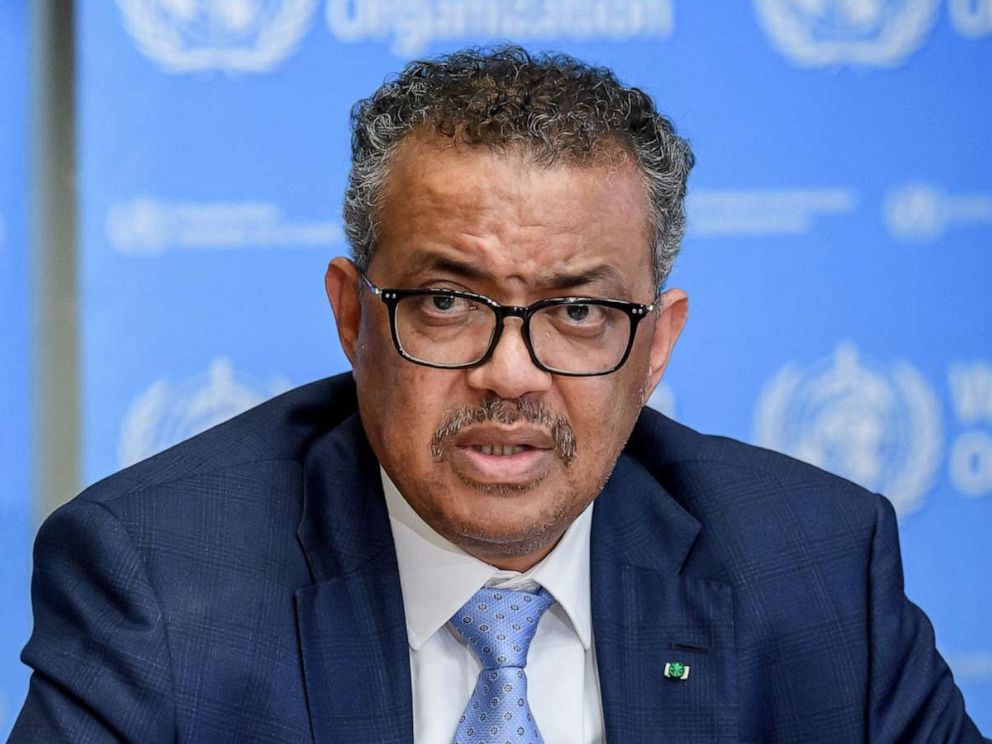 "As we enter the fourth year of the pandemic, we are certainly in a much better position now than we were a year ago, when the omicron wave was at its peak, and more than 70,000 deaths were being reported to WHO each week," Tedros said during the meeting, according to a transcript provided by the WHO.
"When you last met in October, the number of weekly reported deaths was near the lowest since the pandemic began -- less than 10 thousand a week. However, since the beginning of December, the number of weekly reported deaths globally has been rising," Tedros continued. "But the global response remains hobbled because in too many countries, these powerful, life-saving tools are still not getting to the populations that need them most – especially older people and health workers."
Dr. John Brownstein, an epidemiologist and chief innovation officer at Boston Children's Hospital, said the WHO's comments show that the agency recognizes the public health emergency is winding down but that the virus's threat remains.
"What we have to remember is the pandemic won't end on a given day," said Brownstein, an ABC News contributor. "The metrics around cases, hospitalizations and deaths are painting a more optimistic picture and we're seeing more countries getting out of this acute phase."
He added that the danger of COVID is still very real, with deaths twice as high from COVID as they are from the flu.
"If you look at data around deaths, we're still seeing twice as many people dying from COVID than flu every season and flu is only a quarter of a year, and we're seeing that number," Brownstein said.
During the WHO meeting, Tedros urged groups at higher risk of severe disease and death -- including those who are immunocompromised and elderly -- to be fully vaccinated and boosted.
He also encouraged more countries to ramp up testing and use antivirals early on among those who test positive for COVID-19.