— -- Claire Engler, 11, has worn both an insulin pump and a continuous glucose monitoring (CGM) device nearly her entire life to help manage the type 1 diabetes she was diagnosed with at age 2.
When the sixth-grader had a swim meet recently with her local Charlottesville, Virginia, team, she and her dad decided to get creative and decorated her CGM.
Claire and David Engler transformed the CGM, a small device Claire inserts into her arms, legs or stomach every three days to track her blood glucose levels, into a killer whale to represent the name of her swimming team, "The Killer Whales."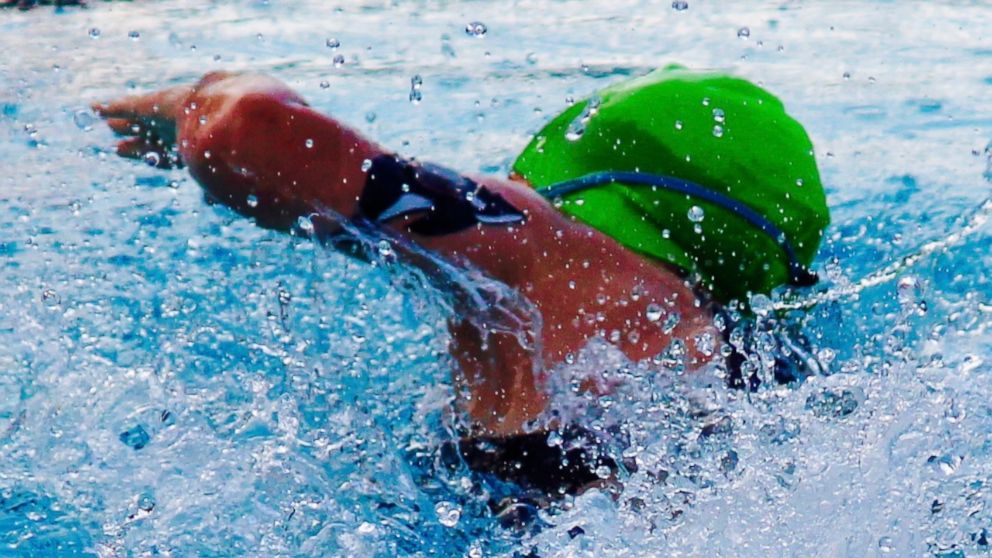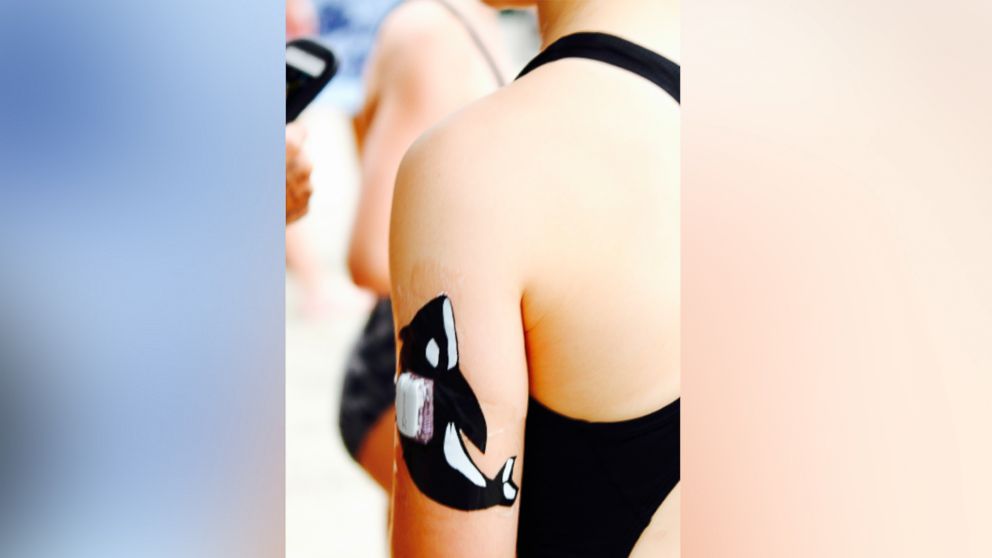 "She's a pretty crafty kid and she likes doing things with duct tape," David Engler told ABC News. "I'm not sure who came up with the idea but we just got duct tape and looked up a picture of a killer whale online."
Engler said they reinforced the CGM with medical tape and then placed the completed duct tape killer whale creation on top of that.
"Everyone loved it at the swim meet," Engler said. "We got a lot of requests from people wanting one too."
The whale is not the first time Claire has added some levity to the serious medical devices she must wear every day in order to manage type 1 diabetes, a chronic, incurable disease in which the body's pancreas does not make insulin.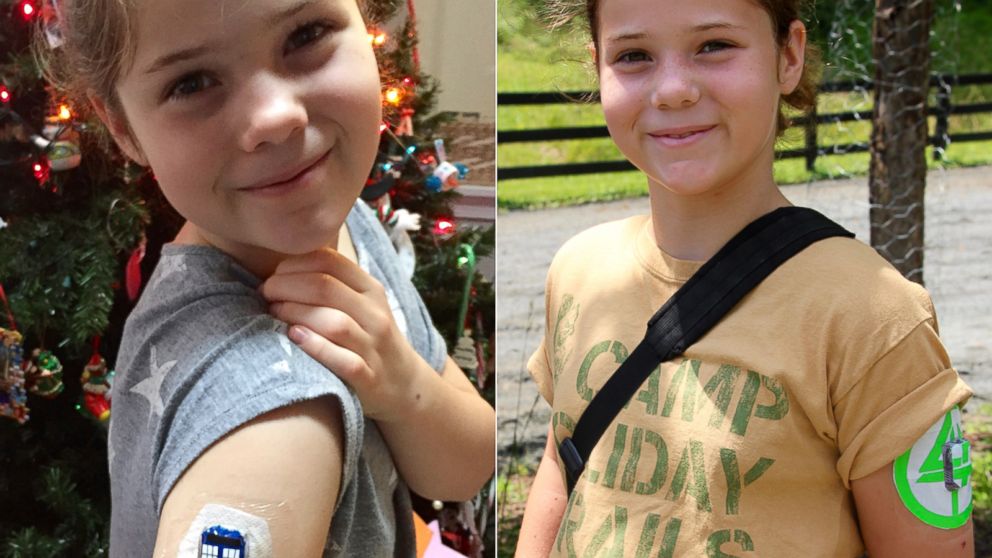 Claire and her dad have previously decorated her CGM to look like Tardis from "Doctor Who," and decorated the device with the logo from her summer camp.
The CGM is a crucial tool in helping children like Claire with type 1 diabetes maintain their blood sugar levels so they do not go into hypo or hyperglycemia. The device monitors their blood sugar levels 24/7 and communicates with both a transmitter that displays the blood sugar readings. Claire's CGM now also has the capability of displaying her blood sugar level on an iPhone so her parents and school nurse can monitor it remotely.
"The access to these technologies is what helps people with diabetes live better lives," Engler said. "Anything we can do to normalize the usage of the technology really helps people to see kids with type 1 diabetes just as kids."