— -- As Maine officials said they were preparing to get a court order to enforce a mandatory quarantine, Ebola nurse Kaci Hickox said tonight she is not willing to "stand here and have my civil rights violated."
"You could hug me, you could shake my hand [and] I would not give you Ebola," she said outside her Fort Kent home, standing alongside boyfriend Ted Wilbur.
Asked whether she would try to fight the court order, she said, "My lawyers and I will discuss that and then decide."
"I didn't sign up for this," Hickox added. "I flew into Newark [Airport] on the wrong day."
The comments came a few hours after Maine officials said they would seek to force Hickox, 33, to obey a 21-day quarantine, although the order would first need to be approved by a judge before it could be enforced.
"When it is made clear by an individual in this risk category that they do not intend to voluntarily stay at home for the remaining 21 days, we will immediately seek a court order to ensure that they do not make contact with the public," Maine Health Commissioner Mary Mayhew said during a news conference this evening.
But legal experts say it's not clear whether such an order would be approved by a judge.
"The state has the burden of proving that she is infected, or at least was credibly exposed to infection, and also that by her own behavior she is likely to infect others if not confined," said public health lawyer Wendy Mariner, who teaches at Boston University School of Law.
"The state is not likely to have any evidence of that," Mariner said, adding that Hickox should be able to prove that she isn't infected and plans to take precautions to not expose anyone to her bodily fluids.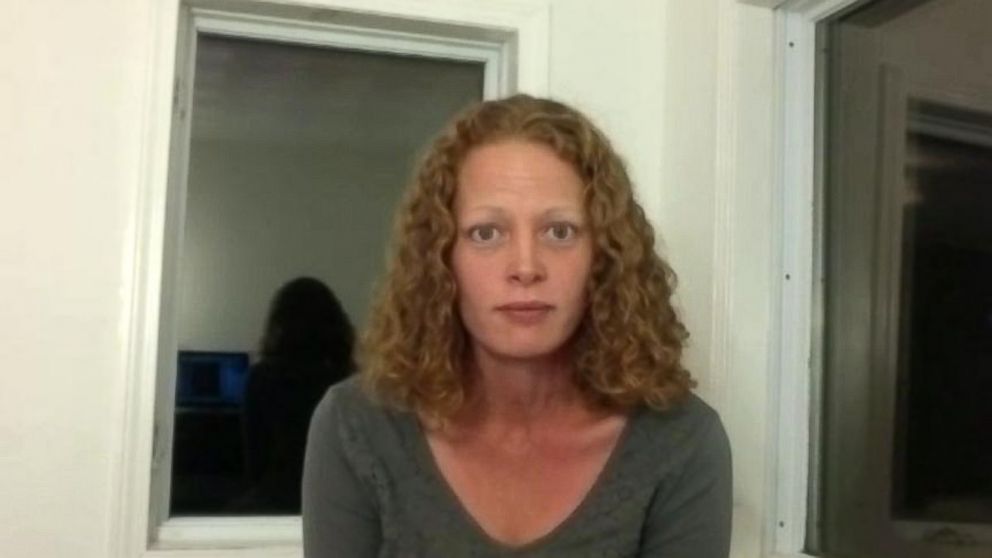 Earlier today, Maine's governor and other officials said they were are seeking legal authority to enforce what started out as a voluntary quarantine. They also said state police were monitoring Hickox's home "for both her protection and the health of the community," according to a statement today from the Maine governor's office.
"We are very concerned about her safety and health and that of the community," Maine Gov. Paul LePage said. "We are exploring all of our options for protecting the health and well-being of the healthcare worker, anyone who comes in contact with her, the Fort Kent community and all of Maine. While we certainly respect the rights of one individual, we must be vigilant in protecting 1.3 million Mainers, as well as anyone who visits our great state."
Hickox was treating Ebola patients in Sierra Leone for Doctors Without Borders. She returned to the United States on Friday, landing in Newark Liberty International Airport in New Jersey, where she was questioned and quarantined in an outdoor tent through the weekend despite having no symptoms.
Hickox registered a fever on an infrared thermometer at the airport but an oral thermometer at University Hospital in Newark showed that she actually had no fever, she said.
After twice testing negative for the deadly virus, Hickox was released and returned home to Maine on Monday. The following day, the state's health commissioner announced that Maine would join the handful of states going beyond federal guidelines and asking that returning Ebola health workers self-quarantine.
"Our true desire is for a voluntary separation from the public. We do not want to have to legally enforce an in-home quarantine," Main Health Commissioner Mary Mayhew said in a statement. "We are confident that the selfless health workers, who were brave enough to care for Ebola patients in a foreign country, will be willing to take reasonable steps to protect the residents of their own country. However, we are willing to pursue legal authority if necessary to ensure risk is minimized for Mainers."
Hickox said she doesn't think it is reasonable.
"I will go to court to attain my freedom," Hickox told "Good Morning America" today via Skype from her hometown of Fort Kent. "I have been completely asymptomatic since I've been here. I feel absolutely great."
The U.S. Centers for Disease Control and Prevention doesn't consider health workers who treated Ebola patients in West Africa to be at "high risk" for catching Ebola if they were wearing protective gear, according to new guidelines announced this week. Since they have "some risk," the CDC recommends that they undergo monitoring -- tracking symptoms and body temperature twice a day -- avoid public transportation and take other precautions. But the CDC doesn't require home quarantines for these workers.
Someone isn't contagious until Ebola symptoms appear, according to the CDC. And even then, transmission requires contact with bodily fluids such as blood and vomit.
Get real-time updates as this story unfolds. To start, just "star" this story in ABC News' phone app. Download ABC News for iPhone here or ABC News for Android here. To be notified about our live weekend digital reports, tap here.