— -- Enterovirus 68 has been sweeping through schools in 11 states this week. But a special school in Denver for mostly asthmatic children has been battling the rare virus for weeks – they just didn't know what it was called.
About 20 percent of Morgridge Academy's 84 students have contracted the respiratory illness that leaves asthmatic children wheezing, according to the school's head nurse, Amy Schouten. Two of them were hospitalized, she said.
"That was before we had a name for the virus," Schouten said, adding that none of the cases are confirmed, but they all seem to have the telltale symptoms of enterovirus 68.
Enterovirus Likely to Spread Through Schools, Experts Say
What You Need to Know About the Enterovirus Outbreak
Unidentified Respiratory Virus Likely to Hit Kids Across Country
Colorado is among nearly a dozen states to have confirmed cases of the rare enterovirus that starts out like the common cold but can quickly turn serious – especially in children with asthma.
Morgridge Academy is a school for chronically ill children from kindergarten through eighth grade on National Jewish Health's campus in Denver, Colorado. Most of the children have severe asthma, Schouten said.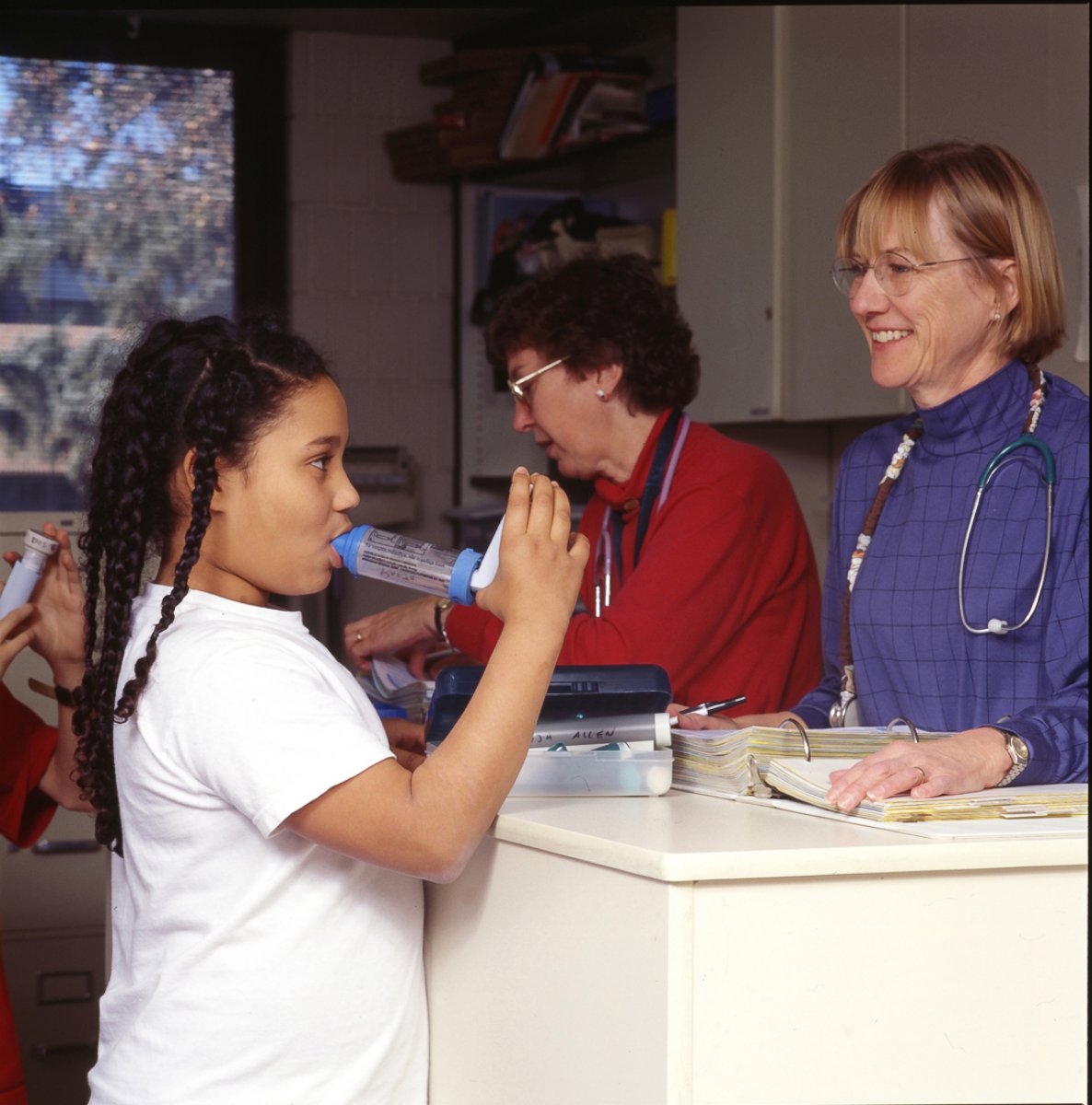 The children returned to school on Aug. 18. And while it's not unusual for a cold to go around at the beginning of the year, this year's bug was especially severe, Schouten said.
"We assumed it was just a first-of-the-school-year illness," she said. "Kids come in and start getting to know each other. They share everything. Not just crayons and pencils but germs."
But this year, students would come into school feeling fine, but by lunchtime they would need to go home with a fever, or to the hospital with breathing problems, Schouten said. Then, they would miss between four and six days of school.
For kids already used to carrying around albuterol inhalers, enterovirus is just another hurdle to jump, Schouten said.
"We do watch them like a hawk anyway," Schouten said, adding that school staff members are sticklers for hand-washing. "We have been constantly getting on the kids about covering their coughs and their sneezes, preferably into their elbows."
They've reminded children to take their regular medication on time, and to speak up when they don't feel well.