What to expect with COVID, RSV, flu shots set to be available this fall
Shots will be available at pharmacies and doctors' offices.
Health officials are urging the public to plan ahead when it comes to scheduling their vaccinations, as this year may look a little different than previous seasons.
With fall approaching, public health officials are spreading the word about newly approved vaccines and immunizations that can help protect against seasonal viral illnesses.
Since the start of the COVID-19 pandemic, many hospitals are now feeling the burden of the so-called "tripledemic" of COVID, flu and RSV.
This year, adults in the U.S. can expect to see flu shots and updated COVID boosters at their local pharmacy or at their doctor's office. In addition, new immunization options will be available for RSV -- a virus that kills thousands each year.
RSV is a viral infection that leads to mild symptoms for most people, but it can be deadly for the oldest and youngest members of society young children and senior citizens.
Now, adults over 60 will be able to get vaccinated to reduce the risk of RSV. Similar to flu vaccines, the new RSV vaccines are available at major pharmacy retailers including CVS, Rite Aid and Walgreens. The Centers for Disease Control and Prevention recommends that people 60 and older speak with their doctor before receiving the vaccine.
"We used to not have anything good when people get sick," Dr. Peter Chin-Hong, an infectious disease specialist at the University of California, San Francisco, told ABC News. RSV "was an undercover disease…now it's even more important to get vaccinated".
Meanwhile, babies will also have a new option to reduce their risk of RSV. A new immunization called Beyfortus was recently approved for infants younger than 8 months who are entering their first RSV season. Some high-risk infants may be eligible for a second shot the following year.
"We're incredibly excited to see an RSV vaccine on the market this fall for those greater than 60 and thinking about risk benefit in combination with their primary care provider, as well as a longer acting monoclonal antibody to protect those who are youngest from this disease," Dr. Anne Zink, the president and chief medical officer for the Alaska Department of Health, told ABC News.
In addition, a third type of RSV immunization might also be available this year, pending CDC sign-off. It's a vaccine that will be given during pregnancy, with the idea of passing immunity to newborns. The CDC is slated to meet within weeks to discuss their recommendations for this vaccine -- one of the final regulatory steps before this vaccine hits pharmacy shelves.
In addition to protections against RSV, there is an updated COVID booster expected to protect against newer variants that are circulating this season.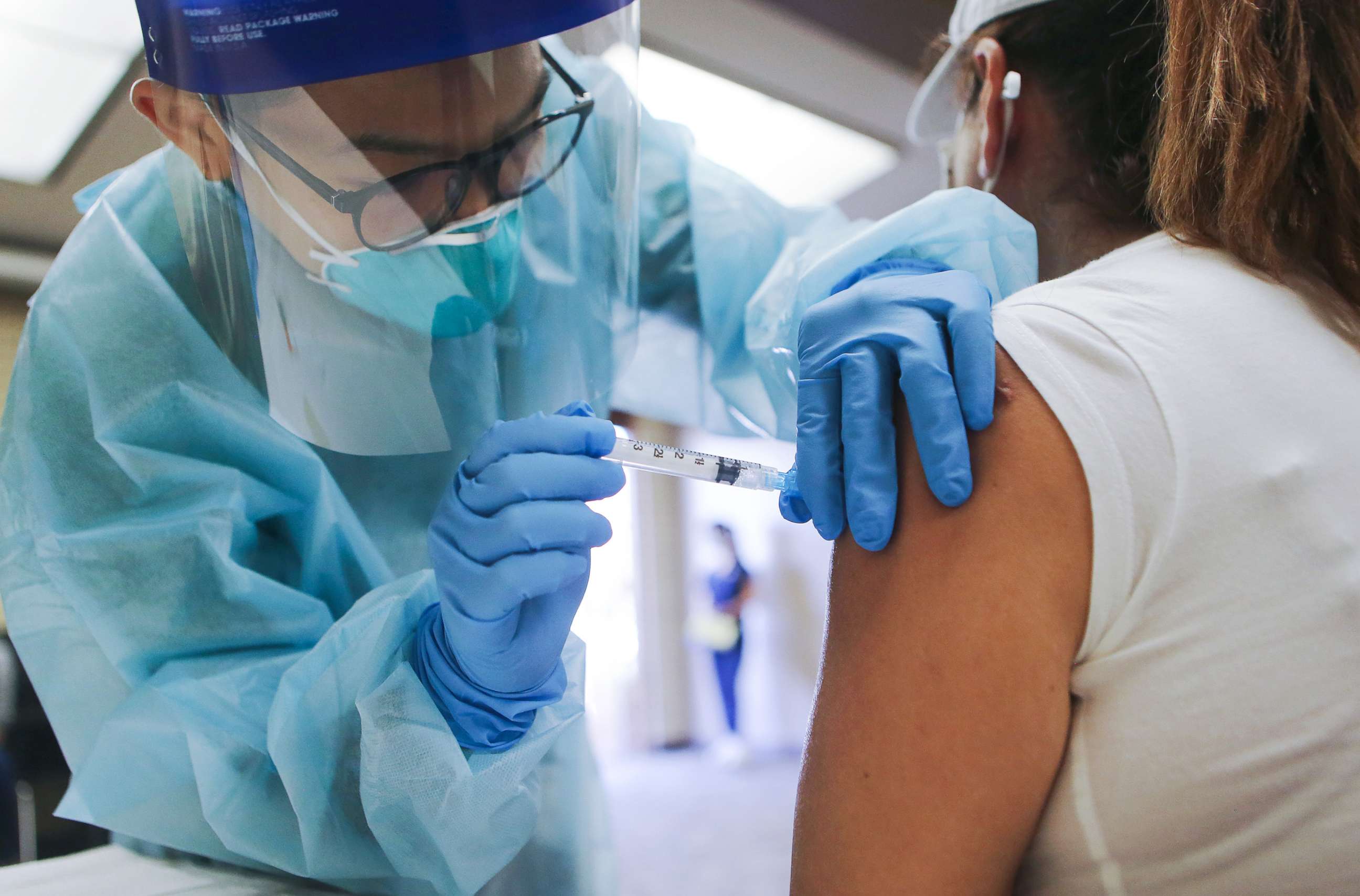 The COVID vaccine is set to target newer variants in the U.S. and is expected to offer protection against severe disease and death, with experts saying older adults and immunocompromised people would benefit the most.
"I think I can predict with 100% certainty that people within the high-risk groups: 65 and older, immunocompromised, pregnant will be recommended for the [COVID] vaccine. There is some debate regarding young and healthy adults, children and adolescents and recommendations will come out in September," said Dr. William Schaffner, Professor of Infectious Disease at Vanderbilt University School of Medicine.
Experts say the upcoming vaccine schedule will be simpler than in past seasons.
"This is a simplification from the vaccine recommendations of the past few years [...] because on the COVID vaccine front, we will now likely have one vaccine shot that's going to be recommended every year. That's a simplification from random boosters that have been recommended at various times prompted by the changing variants of COVID. So, we're looking forward to a much more simplified regimen and that's what's coming down this fall," Dr. Joseph Kanter, a state health officer at the Louisiana Department of Health, told ABC News.
Meanwhile, seasonal influenza still kills between 12,000 to 52,000 people every year, according to the CDC. Each year, scientists update the flu vaccine to be a better match for currently circulating variants -- and this year is no different.
Most Americans -- even babies -- are eligible for flu shots, with current medical guidance recommending an annual shot for everyone 6 months and older.
In terms of timing, experts say the best time to get a flu shot is before Halloween, but it's not too late to get the vaccine later in the season.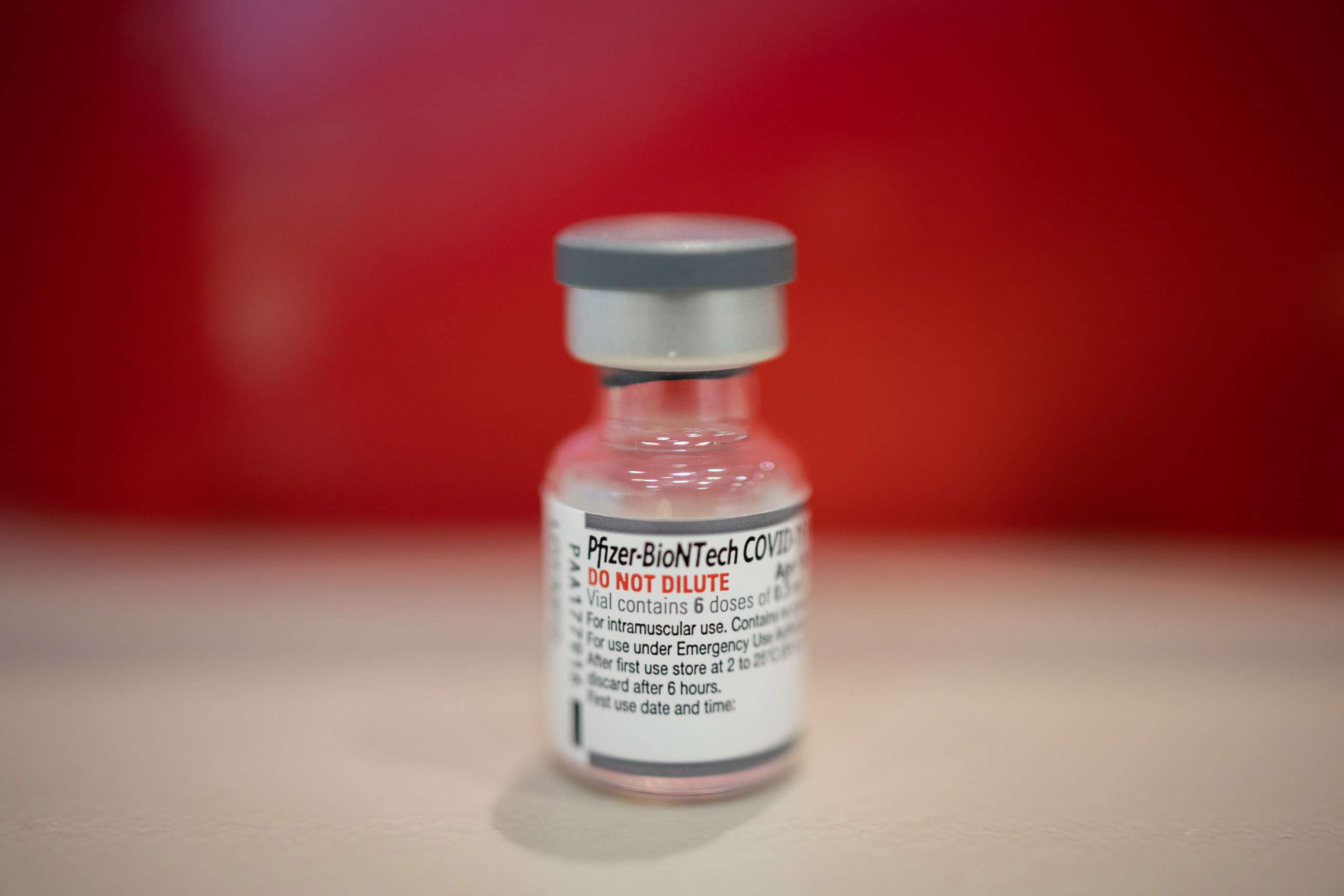 Experts agree it's safe to get a COVID booster and a flu shot at the same time -- and this may be the most convenient option for many Americans.
Because the RSV immunizations are new, experts say for now it's best to talk to your doctor about the best time to get RSV shots.
Some experts predict that flu and RSV will return to "normal" pre-pandemic levels this year -- though they caution that the tripledemic can make the situation unpredictable.
"Predicting the behavior of seasonal respiratory viruses is a hazardous occupation, but with 100% assurance, all three viruses will be active, exactly how severe we don't know. But most of us kind of anticipate that these viruses will revert to their more conventional seasonal behavior. and for this we are prepared," Schaffner said.
Evgeniya Jenny Rakitina, MD, MSGM, Internal Medicine Resident at NYU Langone, is a member of ABC News Medical Unit