After weeks of speculation, a report emerged Friday that former owner of the Los Angeles Clippers Donald Sterling was declared mentally incapacitated by neurologists.
An attorney for Sterling, Max Blecher, confirmed in an email to ESPN that mental evaluations were performed on his client, but contended that the examination results were "grossly exaggerated" and that "Mr. Sterling is far from mentally incompetent."
However, in comments to CNN, Blecher said doctors determined that Sterling, 80, had "modest mental impairment" and "a slowing down."
Information about Sterling's mental health was reported to ESPN by a source involved in the negotiations to sell the team, although Bobby Samini, another lawyer for Sterling, earlier rebuffed the report.
"Any assertion that Donald Sterling lacks mental capacity is absurd," Samini told ABC News.
Donald Sterling Signs Clippers Over to his Wife
Questions on Donald Sterling's Racist Rant
Sterling Sues NBA, But League Is Indemnified
Rumors about Sterling's mental health have gained traction after his wife told ABC News' Barbara Walters earlier this month she thought her husband had the "onset of dementia."
However, experts say one person's opinion even from a spouse is not enough to declare a person mentally incapacitated especially in regards to a legal document.
According to experts, hours of testing must be administered before a doctor can make that determination.
Get the Latest News on Donald Sterling and the Clippers
Dr. Alan Lerner, director of Brain, Health and Memory Center at University Hospitals Case Medical Center in Cleveland, Ohio, said that to determine a patient's mental capacity a doctor will take a lengthy medical history and subject the patient to multiple tests to determine their mental ability.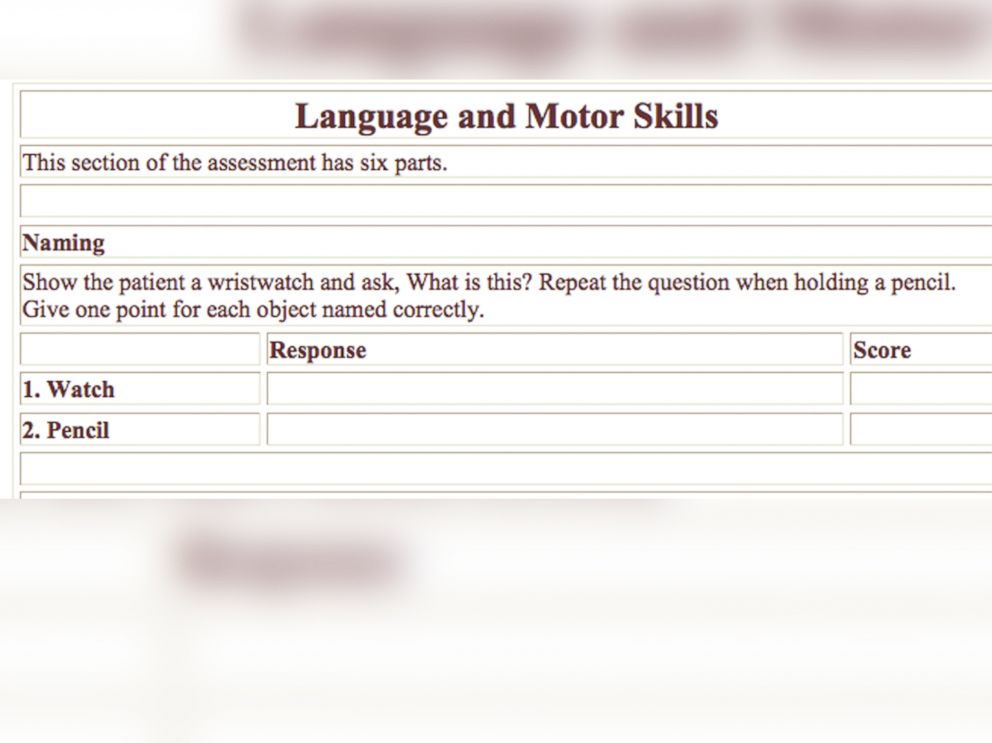 "The word "pattern" is the key. It's not any one decision," that determines mental incapacity, said Lerner. "Are you capable for making decisions that are appropriate for what you need to do?"
Lerner said the patient would likely take a mini-mental exam that can measure memory or other motor skills, before undergoing a more rigorous neuro-psychological battery of tests that would measure, language, mood and judgment.
Lerner said it's important to get a comprehensive picture of the patient's mental status and that it takes multiple red flags before a doctor determines a person is incapacitated.
"It's a pattern of behavior that indicates that a person might be injurious to others or self-destructive, [such as] a person who gives away to $60,000 to scams in magazines," explained Lerner. "That would indicate a problem with judgment."
Additionally, it may take more than one doctor to have a person declared mentally unfit. Ellen Aprill, a professor of law at Loyola Law School, said common language in a trust document requires either a court-ordered physician or two physicians to declare the main trustee incompetent. Aprill said that since the Sterling family trust that controls the Clippers is not public, it's unclear what kind of provisions were made regarding mental capacity.
Who is New Clippers Owner Steve Ballmer?
"It's possible they have something else, [but] both of these are common provisions," Aprill told ABC News.
While it's unclear what exactly happened between the Sterlings in the last few weeks or how the trust was turned over, Shelly Sterling has agreed to sell the Clippers to former Microsoft CEO Steve Ballmer on Thursday for $2 billion.
ESPN.com's Ramona Shelburne and Darren Rovell contributed to this report.