— -- A Florida woman may have to buy bigger diapers after giving birth to a 14.1-pound baby.
Maxxzandra Ford's newborn son, Avery, is the heaviest infant to ever be born at St. Joseph's Women's Hospital in Tampa, Florida, according to the hospital.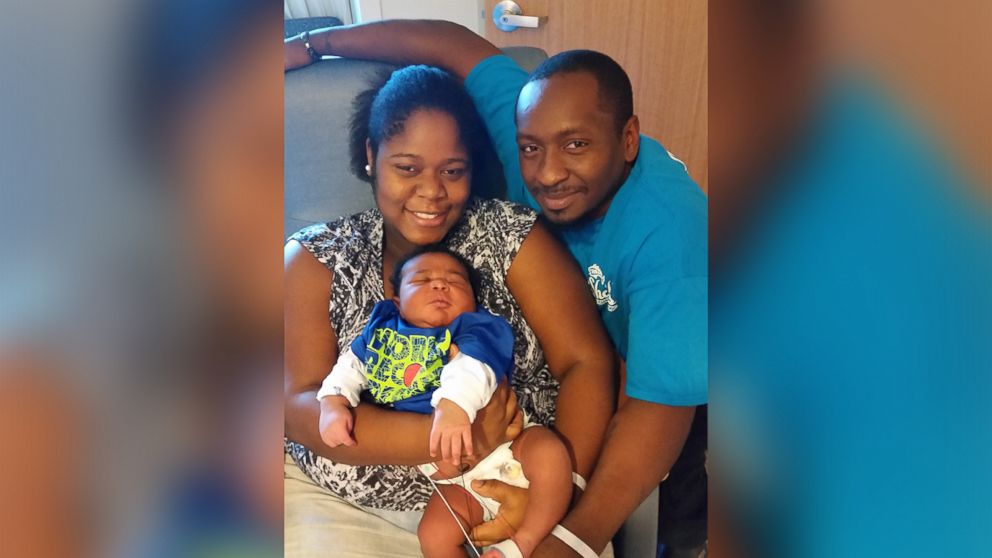 Ford, who already has a 1-year-old son and 6-year-old daughter, didn't realize at first she was pregnant, according to St. Joseph's Hospitals spokeswoman Nancy Gay and ABC News affiliate WFTS-TV in Tampa.
Ford's husband recommended she take a pregnancy test after she started to gain weight in the fall, and the test confirmed the pregnancy.
"She knew she gained a lot of weight and thought she might be having twins because she was a twin," Gay said.
A doctor figured out that the mother of two was actually 35 weeks along in her pregnancy.
Ford's doctors estimated based on ultrasounds that her son would weigh a hefty 10 pounds, so everyone was surprised when she gave birth to a 14.1-pound baby.
"When I felt his head come out, I knew he was bigger than 10 pounds," Ford told WFTS-TV.
Avery was born on Jan. 29 and is expected to get out of the hospital in the next few days. Both mother and son are healthy and doing well, Gay said.
The hefty newborn is still a bit smaller than the largest baby ever born, according to Guinness World Records. In 1879, Ann Bates of Canada gave birth to a newborn who weighed in at a whopping 23 pounds, 12 ounces.