A surgeon was recently able to save an infant's life thanks in part to a low-cost virtual reality device that allowed him to map out the baby girl's unique heart.
Dr. Redmond Burke, director of cardiovascular surgery for the Heart Program at the Nicklaus Children's Hospital in Miami, used a program for Google Cardboard that created a virtual model to help him prep for difficult surgery.
Teegan Lexcen, born in August 2015, was not expected to survive due to defects with her heart and because she had only one lung when she was born. Teegan's family members, from Chaska, Minnesota, were desperate to get their daughter help, especially after she managed to survive a few months. They then got in touch with the team at the Nicklaus Children's Hospital, who found they might be able to operate on her and help her survive.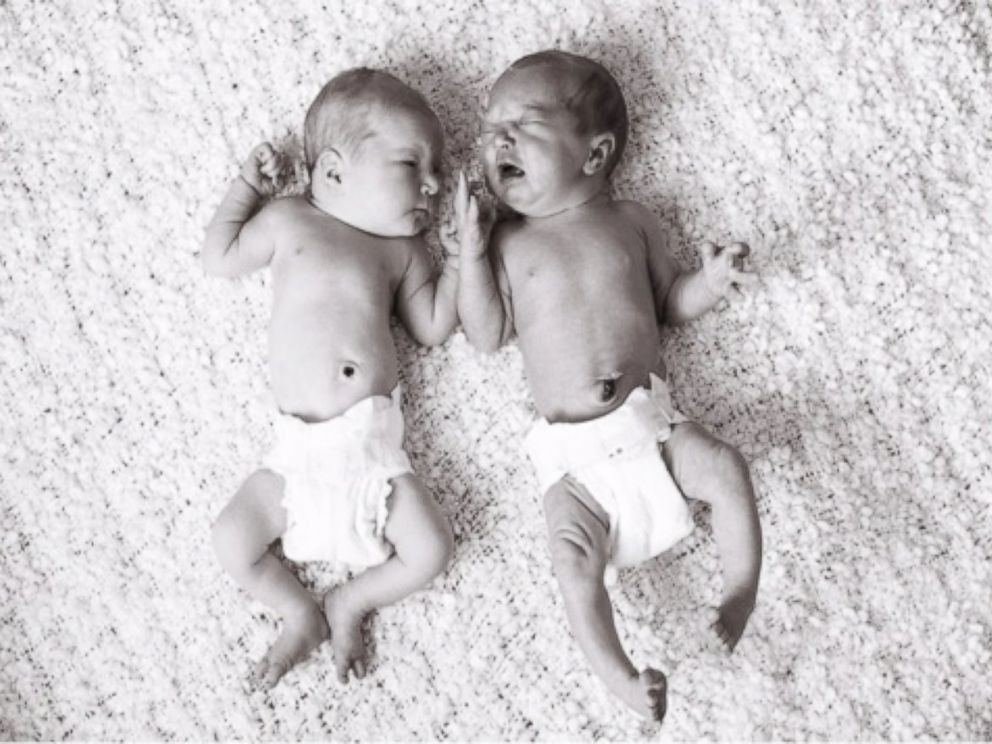 Burke said seeing Teegan next to her healthy identical twin sister made him want to try to save her life. Three months after Teegan and her sister Rachel were born, Teegan was much smaller and weaker than her robust and healthy sister, he said.
"I was thinking we've got to do something, we've got to give them hope," Burke told ABC News of Teegan's parents. "If they're going to trust us with their baby's life, we were going to honor their trust and do the best thing possible."
But Teegan had many severe defects, including a significantly underdeveloped heart and a blockage of the aortic arch, resulting in a decrease of blood to the main conduit.
Eventually, the team at Nicklaus Children's Hospital figured out a way to translate the CT scans of Teegan's heart into a 3-D image that Burke could look at through Google Cardboard, he said. The device uses cardboard over an iPhone screen and acts as a virtual reality viewer that allows a viewer to be "immersed" in an image.
"I put it up to my eyes and I thought this is one of those -- it's an epiphany," Burke said of being able to see the heart in a 3-D virtual image. "It changes when you see something in a different way. ... It gave me the information in my hands on demand."
Teegan's parents said they were overjoyed after spending months thinking their daughter wasn't going to survive.
"We lived thinking that any time she went to sleep, she might not wake up again," Teegan's mother, Cassidy Lexcen, said on the Nicklaus Children's Hospital website. "We did everything we could to make sure she never cried, because we were afraid the strain might be too much for her struggling heart."
Burke worked with multiple doctors to develop how to approach the surgery step by step, often turning to the Google Cardboard for reference. With congenital heart defect operations, no heart is the same, Burke said, noting he often has to plot out unique ways to approach the surgery.
"You're trying to create a work of art that saves someone's life," Burke explained. "With these babies' hearts, I'll walk through the operation and hit a block and then go back through the images. Ultimately, I won't go into the operating room until I can picture in my mind all the steps."
Burke spent seven hours to partially repair Teegan's heart on Dec. 10. He rebuilt Teegan's aorta with donated human heart tissue, connecting her aorta and pulmonary artery, and placing a shunt from the right ventricle to her only pulmonary artery. He credited the images on the Google Cardboard for helping him through the tough surgery and said he remembered feeling elated after Teegan survived.
"It's like you start floating an inch off the ground, everything looks brighter," he said of the successful operation. "That's what keeps you coming back into the [operating] arena. We don't always win and you need moments like that."
While she's doing better now, Burke said Teegan is still on a ventilator because she has little muscle in her chest to help her breathe. However, Burke said the infant shows no signs of major complications and he's hopeful she'll continue to get stronger. While she'll need at least two other operations to help her heart, he said this first operation is likely the most intense.
"This is the big hurdle," Burke told ABC News. "She gets over this, we get through it."