— -- A controversial California bill to end personal-belief exemptions for students who are unvaccinated has been helped by one very important, yet pint-size supporter.
Rhett Krawitt, 7, became one of the faces for the new bill aimed at raising vaccination rates by ending personal-belief exemptions for students at California schools. He gave multiple speeches on vaccines, even though he usually needed a chair to reach the podium microphone.
Rhett told ABC News that the bill overcoming a major hurdle by passing the California State Assembly was "exciting."
"Vaccines save lives," he told reporters before taking a petition to end personal-belief exemptions with 30,000 signatures to California Gov. Jerry Brown's office earlier this week.
"My name is Rhett and I give a damn!" he said at the end of his speech.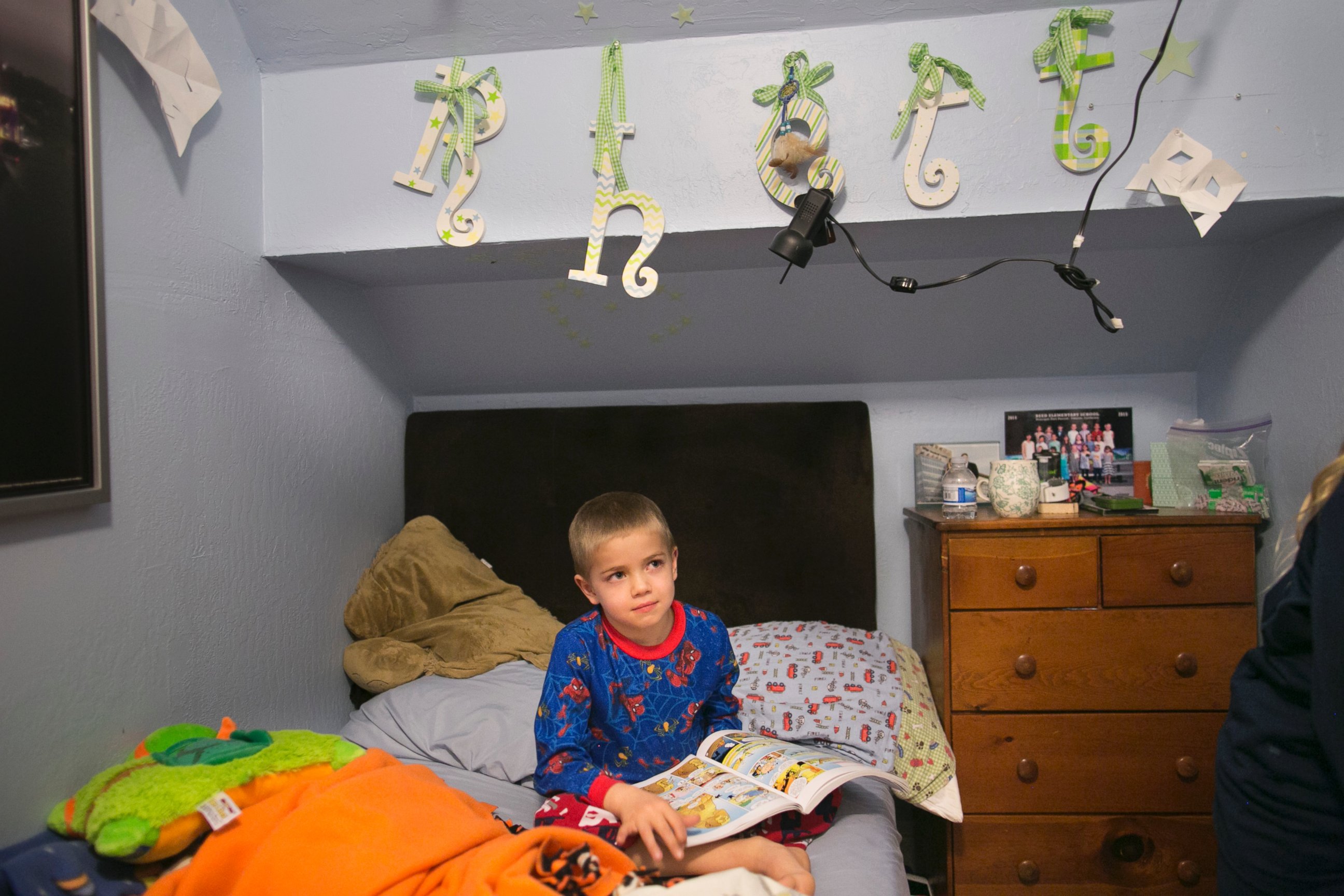 For the last six months, Rhett and his family in Corte Madera, California, worked to highlight the importance of vaccines by telling Rhett's story.
For three-and-half years Rhett remained extremely vulnerable to common diseases as his immune system was ravaged by leukemia treatments. After finishing his treatment, he was finally able to be vaccinated this year although he won't be fully up to date till later this year due to the vaccine schedule he's on.
Rhett's father, Carl Krawitt, said he never expected for Rhett or his family to be advocates but said he was "proud" to have been involved with helping get the bill through the legislature.
"At the time we were a little overwhelmed," by media attention, said Krawitt. "But when I stepped back, we had an opportunity to tell our story."
Krawitt said he remembered when Rhett was getting leukemia treatment in 2010 there were a few weeks when babies with whooping cough filled the pediatric oncology floor because there was no room for them on other floors.
"That didn't have to happen," Krawitt said. "It's because people don't vaccinate."
While vaccination levels remain high over all, pockets of unvaccinated people -- including in relatively well-to-do communities -- have contributed to outbreaks of disease, including measles and whooping cough in recent years.
Rhett attends school in Marin County in California, where just over 84 percent of kindergartners are fully vaccinated, according to the California Department of Public Health.
The bill to ban personal exemptions is expected to pass the state senate, which passed an earlier version of the bill. After that vote, Gov. Brown will have 12 days to sign the bill into state law.