— -- A Michigan couple told they were having a girl got the shock of their life when surprise ... it was a boy!
"I had been up for 24 hours and I thought my eyes were playing tricks on me," Kyle Williams, the proud, but confused father, told ABC News.
Danielle Williams had a sonogram back in October 2014, 20 weeks into her pregnancy, her husband told ABC News.
The technician informed them they would be adding a second daughter to their family and they were thrilled.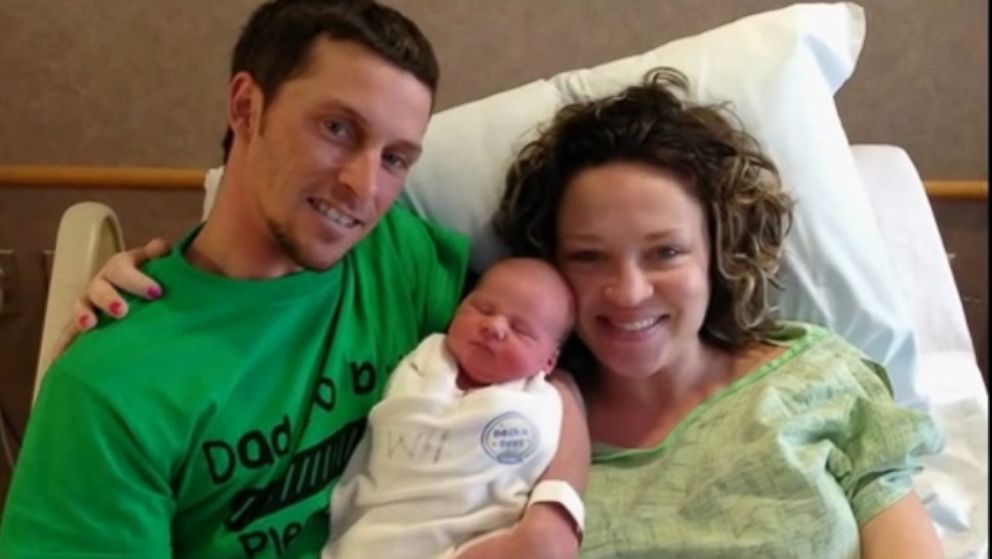 Twenty weeks later, on March 2, 2015, after the mother was in labor for more than 20 hours, she was finally given a C-section. Once he could see the baby was clearly not a girl, Williams said he kept his mouth shut until the doctor confirmed the facts.
"When the doctor poked his head up and finally announced it was a boy, she thought it was a joke," he said.
In her 35 years as a practicing Ob/Gyn, she has never seen a mistake like this with one of her patients, said Dr. Laura Corio a gynecologist with Mt. Sinai Hospital in New York.
"The technology is so good nowadays you can really see the baby -- especially if it's a boy" she said.
Studies confirm this. Two separate studies of ultrasounds and sex determination in the journal Obstetrics and Gynecology found that between 11 and 14 weeks, the test was already between 80 and 97 percent accurate in its prediction. By 13 weeks none of the subjects in either study had their fetus' sex incorrectly identified.
While such an error is unusual, ABC News Medical contributor and practicing Ob/Gyn. Dr. Jennifer Ashton, said she'd never determine the sex of a baby based on ultrasound alone.
"The point of the sonogram at about 20 weeks is to check for the important stuff like brain development and the chambers of the heart," she said. "Sex is impossible to confirm without a test like an amniocentesis that looks at chromosomes."
Once the Williams recovered from their shock they decided to have some fun with it. They asked the grandmother to change the child's diaper and then captured her reaction on video.
"The video pretty much says it all," Williams said, adding that the grandmother said her split second thought before she realized the joke was that she hoped the new parents weren't confused or hadn't accidentally been given the wrong child.
Their two-year-old daughter Peyton was also excited to meet her new brother, Bentley, and claim the unused girl name Charlee for her doll. The Williams' firstborn is one of only 800 known cases in North America to be diagnosed with Diamond Blackfan Anemia, a rare blood disorder.
The family's non-profit foundation, Peyton's Pals, raises awareness and money for research.