— -- Kellye Pummill will never get to see her deceased daughter, Marissa Pummill, walk down the aisle but she did get to watch the man whose life was saved by one of Marissa Pummill's organs walk his own daughter down the aisle.
"It was bittersweet," Kellye Pummill, of Mesa, Arizona, said of attending Kiasa VanCleave's wedding last month in Idaho. "And very emotional."
Kellye Pummill's daughter took her own life in October 2014 at the age of 21. Just one week after her death, Marissa Pummill's liver was transplanted into VanCleave's dad, Troy Westover.
"It means that she lives on. She lives on in six other people," Kellye Pummill said of her daughter, whose organs were donated to six people in total. "Troy would have never been able to walk his daughter down the aisle."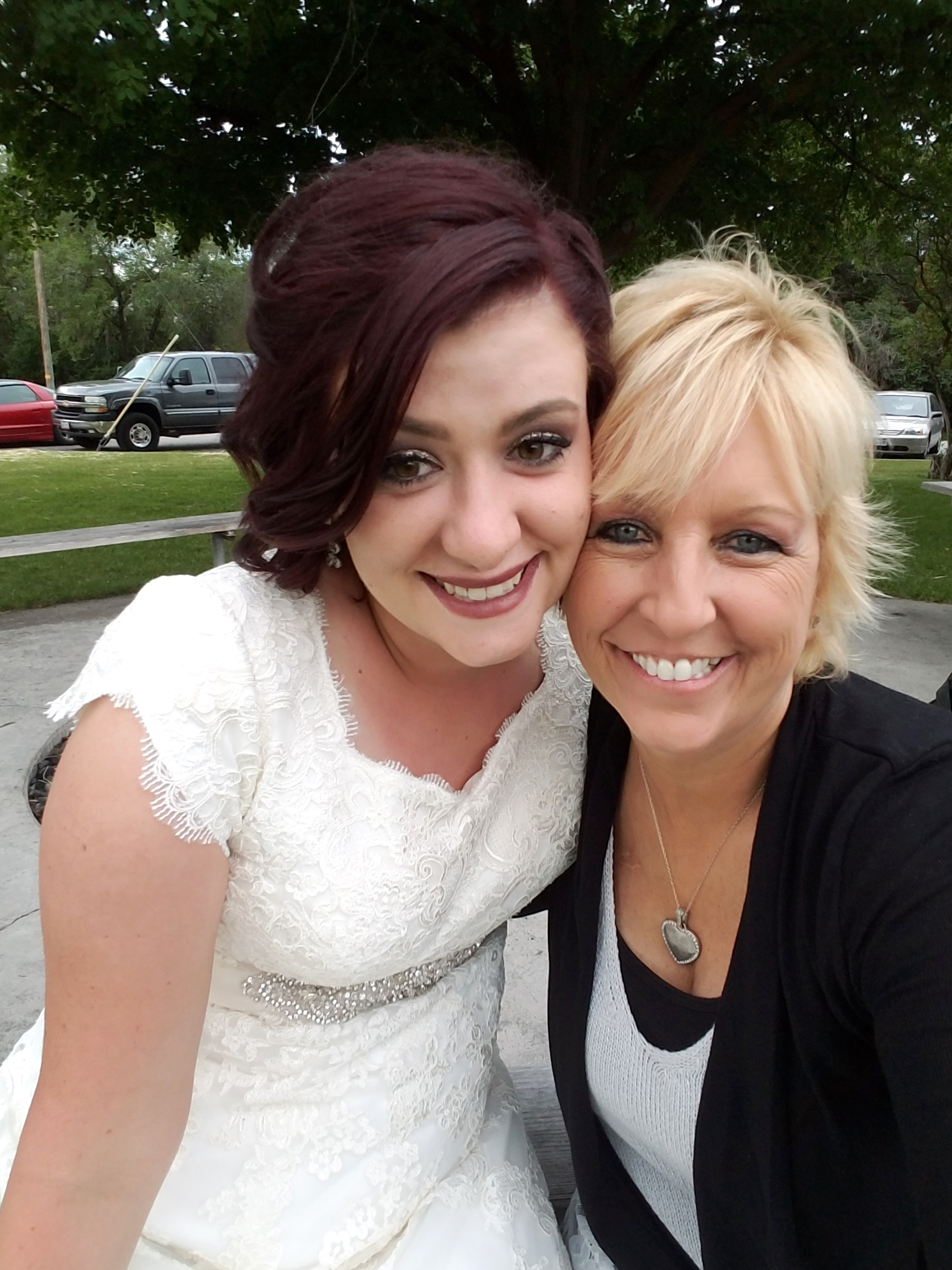 Troy Westover, 43, of Oakley, Idaho, was diagnosed with end-stage liver failure in September 2014 after experiencing stomach pains. He was given between two days and two weeks to live before receiving Marissa Pummill's liver, according to his wife, Karen Westover.
"They told us right away that the donor was a 21-year-old female," she recalled. "And we got a card from Kellye not long after the transplant."
The two families continued corresponding through the organ donation service and then found each other on Facebook.
It was VanCleave, 20, who decided she wanted to have Kellye and Marissa Pummill play a prominent role in her wedding day.
"If it wasn't for Marissa and Kellye, my dad would not have been there to walk me down the aisle," she said. "I wanted Kellye to feel like Marissa was there and to know the love that I feel for Marissa even though I didn't know her."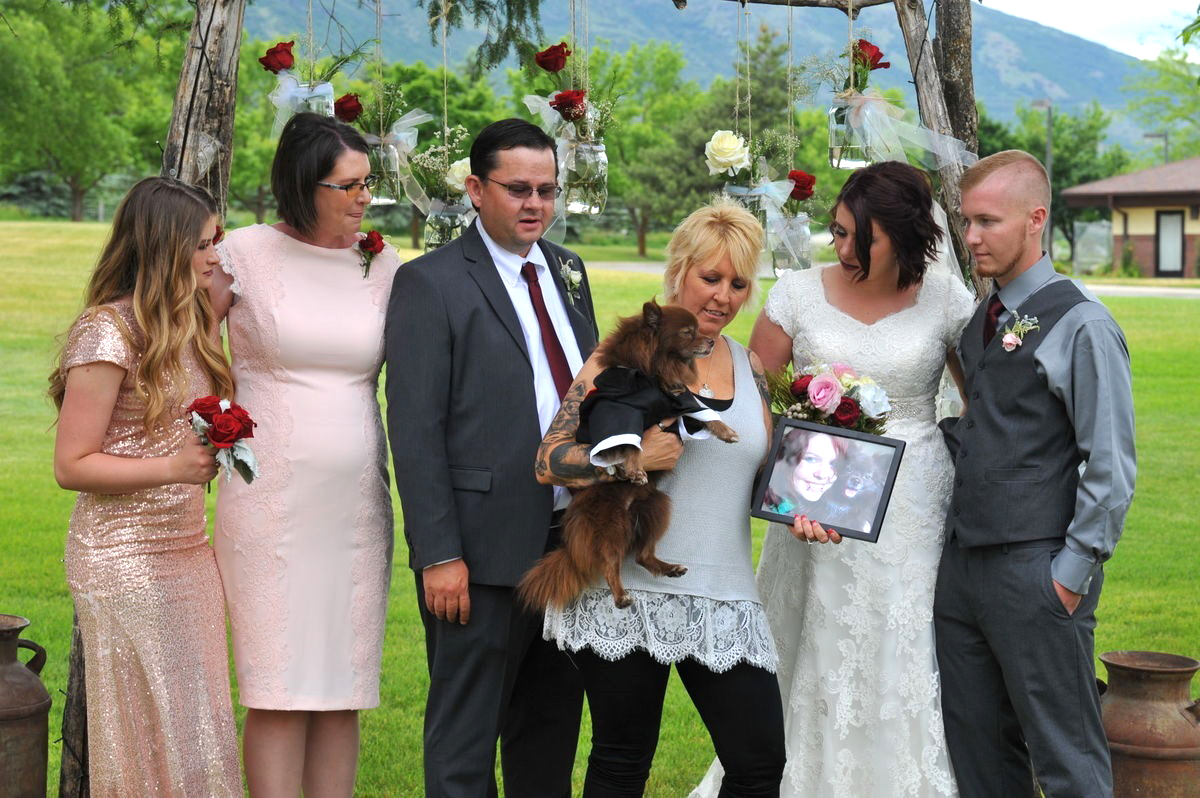 VanCleave included a photo of Marissa Pummill in a charm on her bouquet that she carried down the aisle. She then gave the charm to Kellye Pummill on a necklace after the wedding.
"Marissa actually got to walk down the aisle, in a way," said Kellye Pummill, adding that VanCleave and her family also included Marissa Pummill in a memorial at the wedding that honored deceased loved ones.
Though the two families had never met before the wedding, there was an instant bond.
"She just feels like part of the family," said Karen Westover, who lost her own brother to suicide. "I don't even know how to describe it."
Troy Westover, who could not be reached by ABC News, met Kellye Pummill the night before the wedding.
"They just hugged and they just visited," said Karen Westover. "[Troy] had always been a little bit leery about meeting Kellye because he was worried about not knowing what to say so he was a little overwhelmed, just knowing that he finally got to meet her."
The families say they now talk by text or phone daily and plan to keep it that way.
"In the beginning it is overwhelming," VanCleave said. "But now [three years later] it's an overwhelming feeling of happiness and joy and love for Kellye and her family."