United Airlines, citing a lack of demand, has joined American and Delta in suspending all flights to Hong Kong and mainland China because of the coronavirus outbreak.
The suspension to Hong Kong is from Feb. 8 to 20.
The South Korean automaker Hyundai announced it's suspending production lines at its plants in Korea because of supply-chain disruptions in China stemming from the coronavirus, the company said in a statement Tuesday.
"Hyundai Motor will closely monitor developments in China and take all necessary measures to ensure the prompt normalization of its operations," the company said in a statement to ABC News.
The company is reviewing measures to mitigate the disruption that include considering suppliers from different regions.
Hyundai joins a growing list of international businesses, including Apple, McDonald's and Starbucks, that have shuttered stores, closed plants or removed staff from China as the outbreak dampens global economic activity.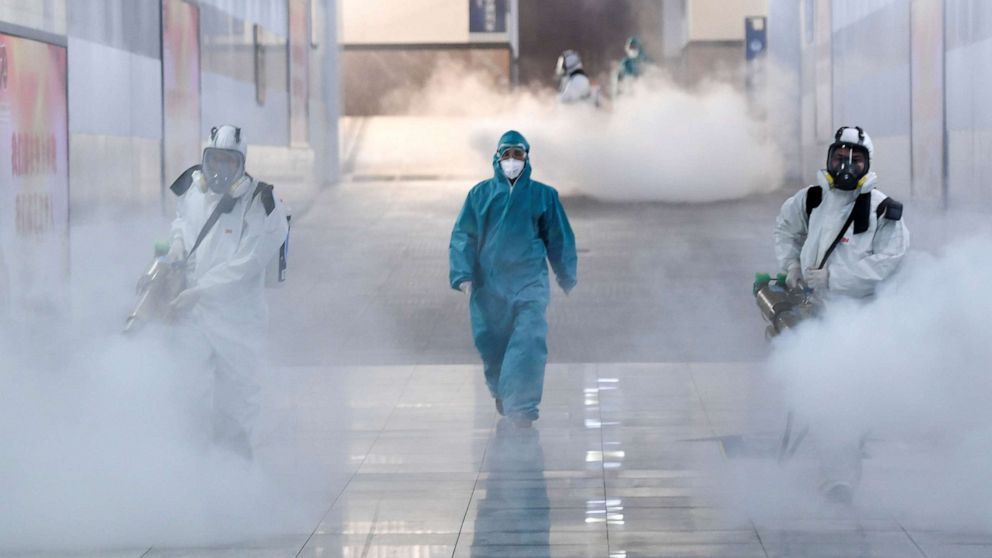 Meanwhile, union leaders have called on President Donald Trump to address coronavirus directly during his State of the Union address.
"It would be nice, frankly, tonight if the president in his State of the Union speech actually spent some time talking about the virus and what the government was doing to actually deal with it and to pull this country together," Randi Weingarten, president of the American Federation of Teachers, said Tuesday at a news conference.
While only 11 confirmed coronavirus cases have been reported in the United States, deaths in China have climbed to 425 among more than 20,000 confirmed cases.
Two deaths outside of China have been reported, one in the Philippines and one in Hong Kong.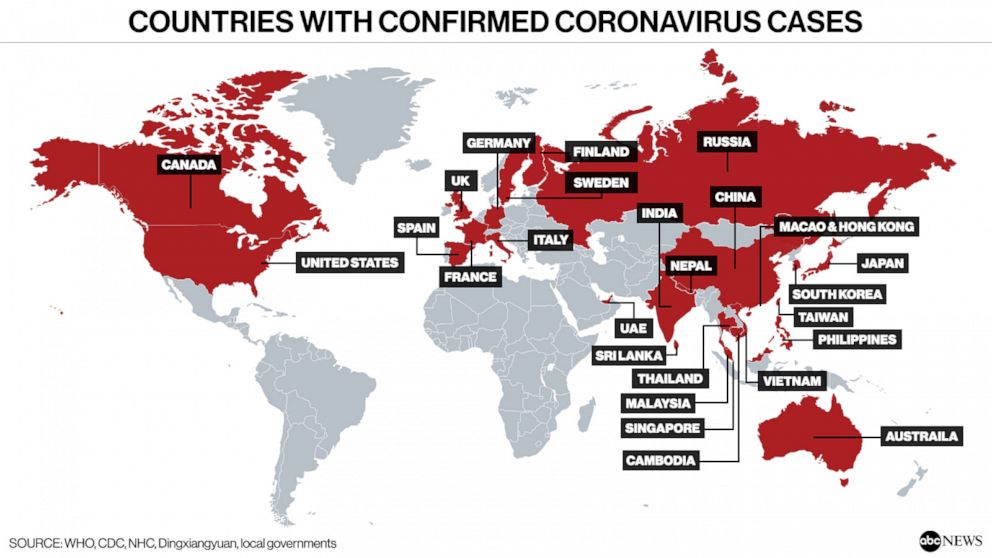 On Monday, in a surprising admission from China's top leadership, the Politburo Standing Committee admitted to shortcomings and deficiencies in its emergency response. The committee ordered a severe crackdown on illegal wildlife markets, which is where the virus is believed to have jumped from animals to humans.
Despite those numbers, the World Health Organization urged restraint at a press conference Tuesday.
While world leaders and health officials are preparing for the possibility of coronavirus spreading further, we're not at that point yet, said Sylvie Briand, director of global infectious hazard preparedness at WHO.
"Currently, we are not in a pandemic," Briand stressed.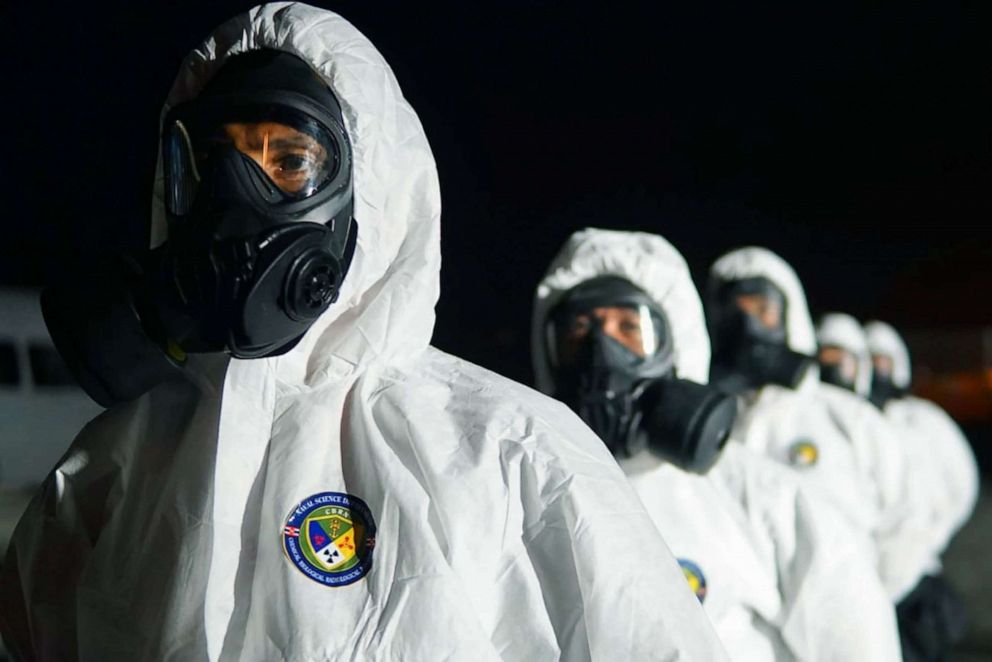 Tedros Adhanom Ghebreyesus, director general of the WHO, urged ministers of health around the world to work together and share more data with one another, during a Tuesday briefing. He also reiterated his request to countries "not to impose restrictions inconsistent with the International Health Regulations."
"Such restrictions can have the effect of increasing fear and stigma, with little public health benefit," he said.
Around the world, airlines have suspended flights and countries have closed borders. The United States, which declared a public health emergency last week because of coronavirus, enacted a temporary travel ban -- foreign nationals who'd visited China in the previous 14 days couldn't enter the country.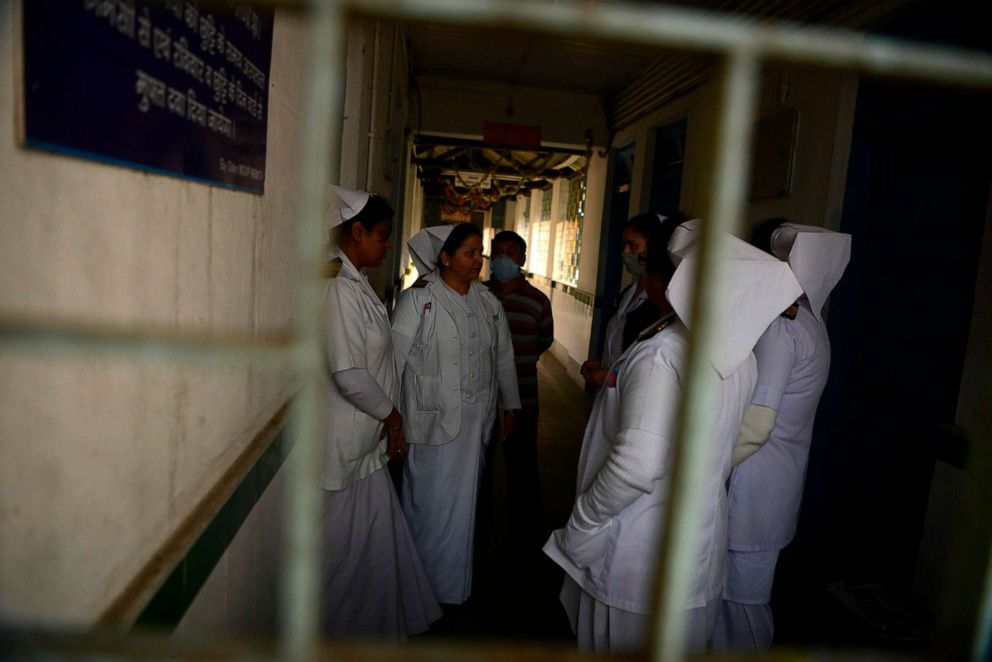 In Macau, the world's biggest gambling hub, top officials ordered casinos to suspend operations for two weeks after a number of coronavirus cases were confirmed in Macau and neighboring Hong Kong.
In Japan, 3,711 people were quarantined on a cruise ship off the coast of Yokohama after several passengers fell ill. Passengers and crew will be kept on board through Tuesday night until they could be screened for coronavirus.
In the United States, American Airlines announced Tuesday that it would temporarily suspend flights to Hong Kong, due to "declining demand." Last week, American Airlines, United Airlines and Delta Airlines all announced that they would suspend flights to mainland China.
Thousands of canceled flights and continued global fears about coronavirus may be taking a toll on oil prices, experts said.
Prices for Brent crude oil, the international benchmark, fell approximately 4% Monday to its lowest level in more than a year.
ABC News' Joseph Simonetti and Mychael Schnell contributed to this report.