Drugs such as Ozempic, Mounjaro and Wegovy have been flying off pharmacy shelves across the country, touted as breakthrough drugs for patients looking to lose weight. Celebrities like Rosie O'Donnell, Chelsea Handler, Millionaire Matchmaker star Patti Stanger and social media influencers claimed to have used the medications and credit them with changing their lives.
But with the increased demand have come reports of access problems for diabetic patients with dire health issues, many of whom are scrambling to get the pen-shaped injectors.
"I hear about it every day," Dr. Veronica Johnson an obesity specialist at Northwestern Medicine, told "Impact x Nightline." "I saw how many patients today? Every one of them was like, 'Well, I can't find that dose anymore, so what am I supposed to do?' Unfortunately, it's a daily struggle that we're dealing with because of shortages of this drug."
As debates swirl about the drugs on social media and beyond, "Impact x Nightline" explores the controversy surrounding these medications, the concerns over access to Ozempic and Mounjaro and the effects it's having on patients who have been struggling with weight loss in an episode now streaming on Hulu.
Ozempic and Mounjaro were approved by the FDA in 2017 and 2022, respectively, as treatments for Type 2 diabetes. They are not approved for weight loss but can be prescribed off-label by doctors. Wegovy, meanwhile, is FDA approved for obesity and diabetes.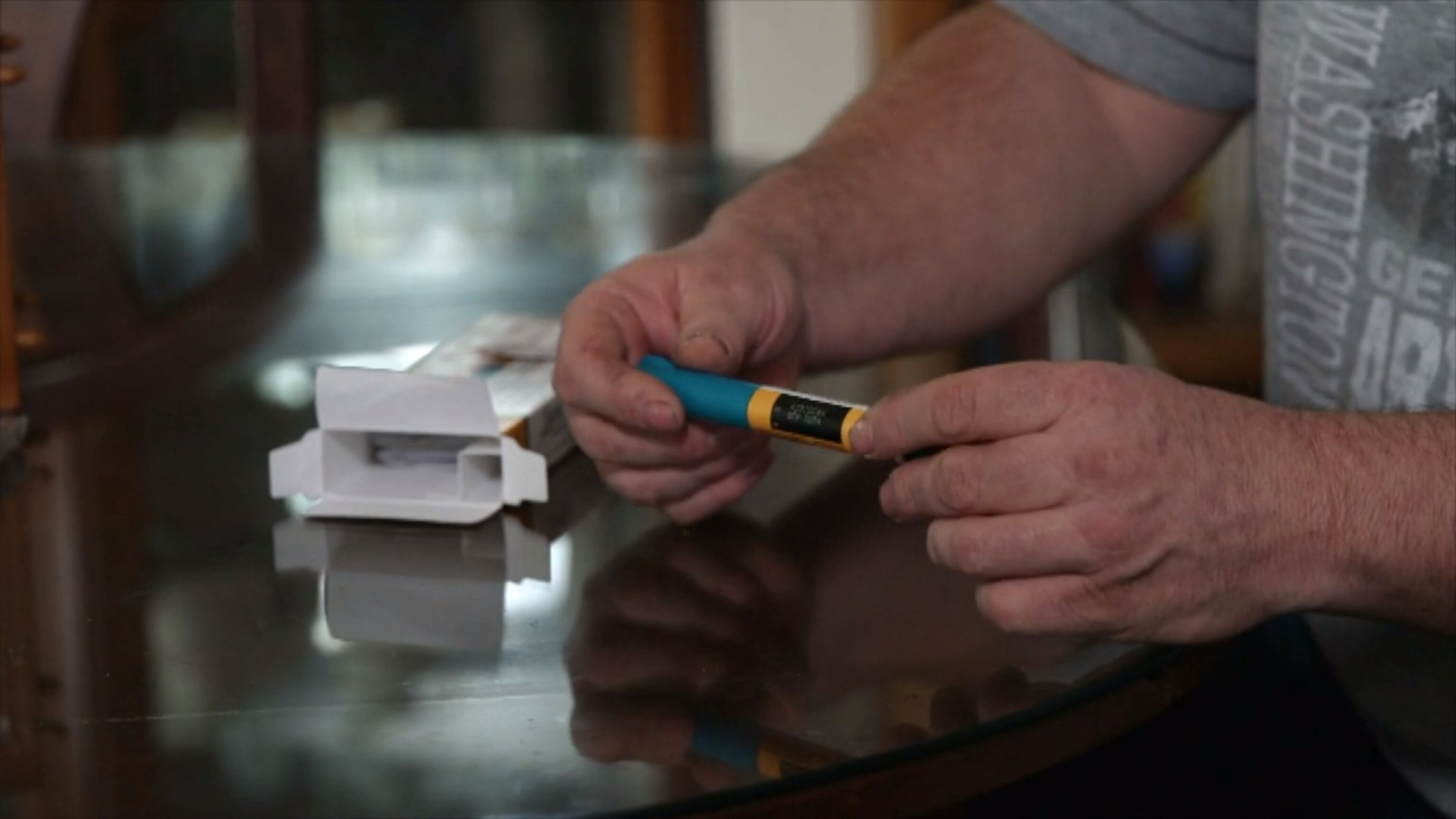 More than 40% of the U.S. population is obese, which puts tens of millions of Americans at risk of heart disease, stroke, Type 2 diabetes, certain types of cancers and even death, according to the U.S. Centers for Disease Control and Prevention.
The medications mimic a hormone in the body that makes you feel full. Dr. Barrie Weinstein, the medical director and endocrinologist at New York City-based Well by Messer, told "Impact" that patients who take the injections still eat their normal meals but without feeling the need to overeat.
"I hear it time and time again from my patients. They're not thinking about food. That they can go about their day," she said.
She added that since digestion is slowed down, it also leads to side effects like constipation, acid reflux and nausea.
Weinstein said the patients to whom she's prescribed the drugs, like Caley Svensson, have seen improvements in their weight and mental health.
Svensson told "Impact" that she has struggled with mental health issues regarding her weight ever since she was a child and grew more frustrated after multiple diets were not working.
"I was really struggling after my third pregnancy to lose the rest of the baby weight. I was not able to do the things I loved anymore," she told "Impact." My life centers around being outside, horseback riding, being with my kids, running around."
Svensson said she has lost 60 pounds since she started taking Mounjaro last summer. Dr. Weinstein said she's seen a vast improvement since Svensson started taking the drug.
"She walked into the first follow-up smiling so brightly. That's what I noticed, her smile and her glow," Dr. Weinstein said.
However, Svensson said that she's had to deal with a looming problem that's hitting a lot of patients who use the drugs: the shortage.
Pharmacies around the country said they don't have enough supply to meet demand, sending some patients into a panic.
Shane Anthony, a 57-year-old diabetic, told "Impact" that Ozempic dramatically dropped his glucose levels.
He said though, that last year he struggled to get a refill and blames, in part, the way the drugs have become popular across social media.
"Things just kind of went crazy," he told "Impact." "I had to go to something that was much, much older, and really isn't working as effectively as the other was."
Anthony's wife, Gerilyn Oenning, a nurse, expressed her frustrations with the situation in a viral social media post that blamed people who obtain the drugs but aren't obese or diabetic for the shortages.
Kaitlyn Wade, who was diagnosed by her doctor as pre-diabetic before being prescribed Mounjaro, said she was lucky to receive a temporary coupon from Eli Lilly, the drug's manufacturer, to help pay for the medication. When the coupon expires, she and other patients will be forced to pay out of pocket.
"It's kind of the insurance game to see if I can get my insurance to approve it or if it gets this fast track for approval for weight loss," Wade, who has lost over 60 pounds since starting the medication, told "Impact."
Ozempic's manufacturer Novo Nordisk said in a statement that "intermittent supply disruptions" on its pen are anticipated through mid-March "due to the combination of incredible demand coupled with overall global supply constraints." The company also makes Wegovy, saying "All dose strengths ... became available to retail pharmacies nationwide."
Eli Lilly, the maker of Mounjaro, said in a statement that its priority is making sure that Mounjaro is available to patients with Type 2 diabetes and that it "does not promote or encourage the off-label use" of its medicines.
Eli Lilly added, "all doses of Mounjaro are available, with no backorders at wholesalers."
"Lilly is shipping all six doses of Mounjaro on an ongoing basis. As Mounjaro is still a launch product with dynamic demand, some pharmacies may experience an intermittent delay in receiving product from time to time," the company said in a statement.
Dr. Weinstein said it was not advisable to prescribe Ozempic and Mounjaro to patients who aren't obese.
"If you're just looking to lose 10 or 15 pounds and you're starting on a medication that is just going to lead you into a cycle of gain and loss, why would you go down that pathway if there was something else that would be better for you?" Weinstein said.
Dr. Johnson said there is another issue at play, as there have been reports that people have asked for medications through Groupon ads and med spas instead of pharmacies.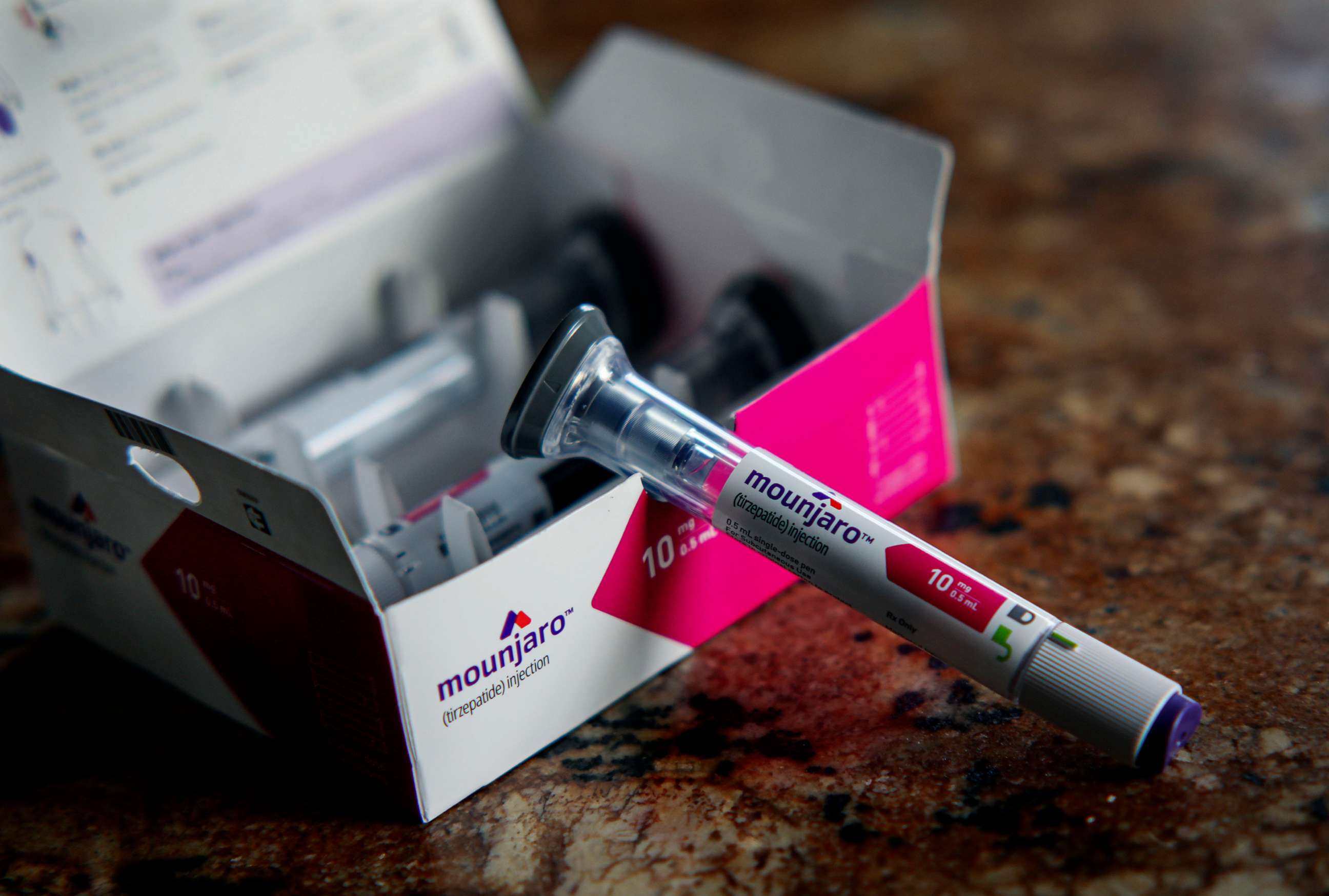 "I would much rather prefer that you get a prescription from me and you actually go to the pharmacy, so we know that you're getting the FDA-approved product," she said.
Groupon said in a statement that it is aware of the ads for Semaglutide, the active ingredient in Ozempic, and reiterated that it "is only available with a prescription." Groupon added that medical professionals "alone make any decisions regarding the diagnoses and treatments of their patients."
One of the companies that advertise on Groupon, Take Care Medspa, told "Impact" in order to qualify for the medication, customers need to be obese or be overweight with a weight-related condition.
Groupon says if customers don't meet those criteria then they'll get a refund.
Dr. Johnson emphasized that the medications aren't "miracle drugs" but she says they show much promise and are really needed for patients who are suffering from diabetes and obesity.
Doctors say there may be other reasons to prescribe the drug, and each person's medical care should involve a nuanced conversation with their doctor.
Beyond the current shortages, Dr. Johnson said many of her patients have trouble getting insurance companies and Medicaid to reimburse the drugs. Many insurance providers do not reimburse for obesity and weight loss.
Johnson said this could lead to a wider disparity around the country between those who can afford and get easier access to the medications and those who can't.
"Until we can finally allow for all patients to have equal access to the drug, we're never going to address the obesity epidemic," she said.
ABC News' Sony Salzman contributed to this report.