— -- Early pregnancy can come with its fair share of challenges: nausea, exhaustion and urinary tract infections (UTIs). About 8 percent of pregnant women get UTIs, and many more are found to have bacteria in their urine without symptoms, so-called "asymptomatic bacteriuria," which can later lead to infection.
UTIs, characterized by a burning sensation and frequent urination, are not just uncomfortable -- they can also be dangerous. These conditions are more common in the first trimester of pregnancy and pose risks to both the mother and the developing baby. Asymptomatic bacteriuria has been associated with premature birth, low birth weight and death in newborn and developing babies. Advanced urinary tract infections that spread to the kidney can cause serious illness in women, putting both the mom and baby in danger.
But the treatment for UTIs may be risky as well.
Pregnant women get screened frequently for UTIs with routine urine checks and are treated with antibiotics if bacteria is found in the urine, even if they have no symptoms.
In 2011, the American College of Obstetricians and Gynecologists (ACOG), the nation's leading women's health organization, recommended against the use two types of antibiotics -- sulfonamides and nitrofurantoin -- in the first trimester of pregnancy, unless there are no other alternatives available (if, for example, the mom is allergic).
Sulfonamides include the drug trimethoprim-sulfamethoxazole, also known as Bactrim. Nitrofurantoin is also called Macrobid.
Both of these medications have been associated with birth defects, including brain malformations, heart defects, and cleft lips and palates, in past studies, though more recent studies have shown the link might not be as strong.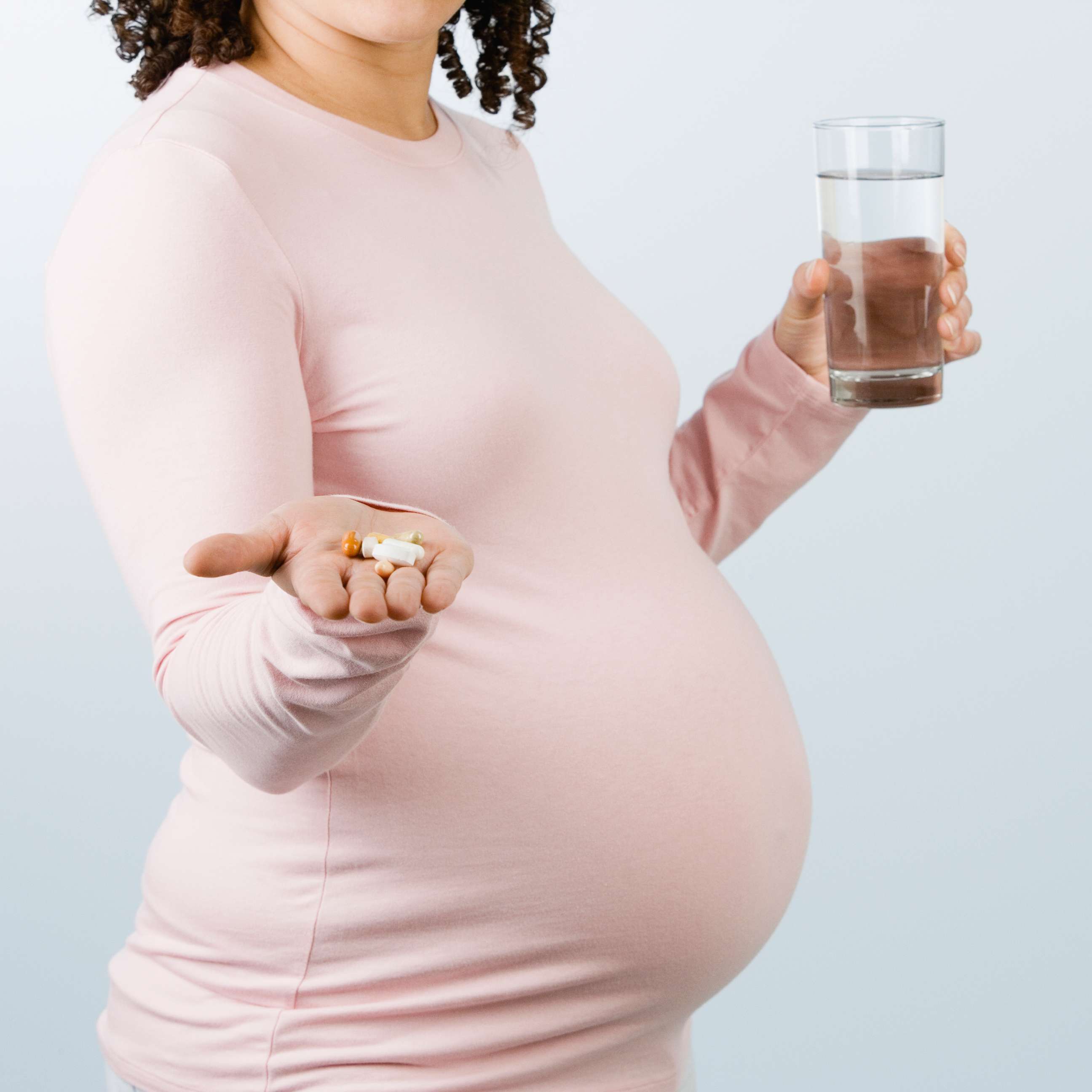 In 2017, ACOG revised their committee opinion to state that nitrofurantoin and sulfonamides may be used in the first trimester when "no other suitable alternative antibiotics are available."
But with about 35 percent of privately insured first trimester moms getting nitrofurantoin and 8 percent getting the sulfonamide trimethoprim-sulfamethoxazole for treatment of their UTI, it seems that some doctors are not following the recommendations. Those numbers are from a new report released Thursday by the U.S. Centers for Disease Control and Prevention.
CDC researchers studied almost 500,000 privately insured pregnant women in 2014 and found that about 70 percent of women in the first trimester received antibiotics for UTIs.
The most frequently prescribed antibiotics during the first trimester were nitrofurantoin and the sulfonamide trimethoprim-sulfamethoxazole (the ones that may be dangerous), along with ciprofloxacin and cephalexin.
Cephalexin is thought to be safe in pregnancy, but as Dr. Jennifer Ashton, chief medical correspondent for ABC News and an obstetrician-gynecologist, points out, the risks of ciprofloxacin to the growing baby have not yet been ruled out. More than 10 percent of first trimester mothers received ciprofloxacin, according to the CDC report.
"Health care providers might not know the person is pregnant when they prescribe these medications and might even treat over the phone," Ashton said. And, early in pregnancy, the patient may not even know she is pregnant.
"Plus, doctors might not be aware of these recommendations," said Ashton.
Remember, some of the prescriptions may be appropriate if there are no other safe or effective antibiotics available for that particular patient's infection, but this data should encourage health care providers to "consider that they might be 'treating for two'" when prescribing antibiotics for pregnant women or those who might become pregnant, according to the CDC and Ashton. "Always err on the side of caution," said Ashton.
Armed with this information, women can also play an active role in knowing about medications they take while pregnant. But, Ashton emphasizes that if women are sick during pregnancy and need a medication, the well-being of their pregnancy may depend on collaborating with their doctor and taking what's needed.
"We continue to learn more about the safety and efficacy of prescription and non-prescription drugs used during pregnancy, and as always in obstetrics, we have to be mindful that there are two patients we are taking care of by maximizing benefits and minimizing risks," Ashton said.