Prince William, Kate and Harry Launch 'Heads Together' Campaign
The Heads Together Campaign is focused on tackling mental health.
— -- Prince William, Princess Kate and Prince Harry came together this morning at Queen Elizabeth Park in East London to formally launch their new mental health campaign, The Heads Together Campaign.
The campaign will be the biggest joint initiative the royal trio will undertake over the next year, bringing together eight charities to change perceptions about mental health.
"We have seen that unresolved mental health problems lie at the heart of some of our greatest social challenges," Prince William said today. "Let's all get together and change the conversation from one of silence and shame to one of optimism and support."
Kate, 34, also spoke at the event and echoed William's sentiment, saying, "People feel afraid to admit they are struggling with their mental health. This fear of judgment stops people from getting the help they need which can destroy families and end lives."
The royals all got into the spirit by showing off their sporting skills and trying their hand at boxing at the Mind Charity booth. The charity encourages physical exercise to help with mental well-being.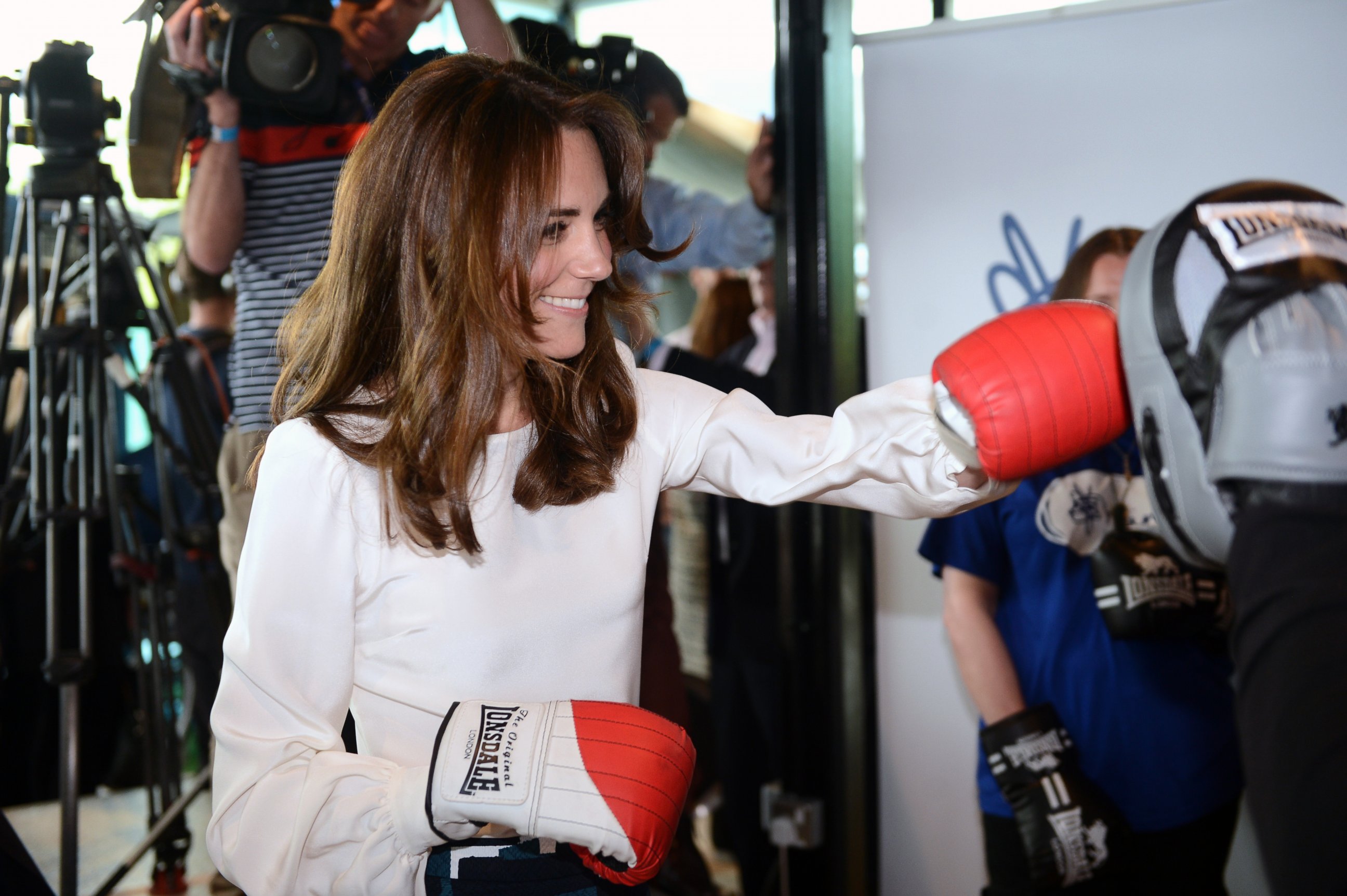 William joked that Kate, dressed casually in a $130 Banana Republic skirt and Goat white blouse, "Took to boxing like a duck to water."
Prince Harry, 31, also spoke at the event and later spun some tunes at the DJ deck.
"As the year progresses, the three of us working with all of you in this room and others who will see us along the way want you come up with practical ways for everyone who needs help with the right support and care," he said. "We want to build on the great work that others are already doing, but make it even more ambitious. By putting our heads together, we can all make a big difference."
The royals released a catchy video last month to introduce the initiative and are hoping to "change the conversation" and destigmatize the taboo surrounding mental health. Prince William, Princess Kate and Prince Harry say their goal is to make it safe for kids to open up, hoping to tackle bullying, suicide and childhood mental health.
Each of the three royals will focus on a different component of mental well-being. Prince William will target young men at risk for suicide and Kate will focus on childhood mental health. Prince Harry will help military members and veterans cope with the mental health challenges they often face, highlighting the "invisible injuries" of their service.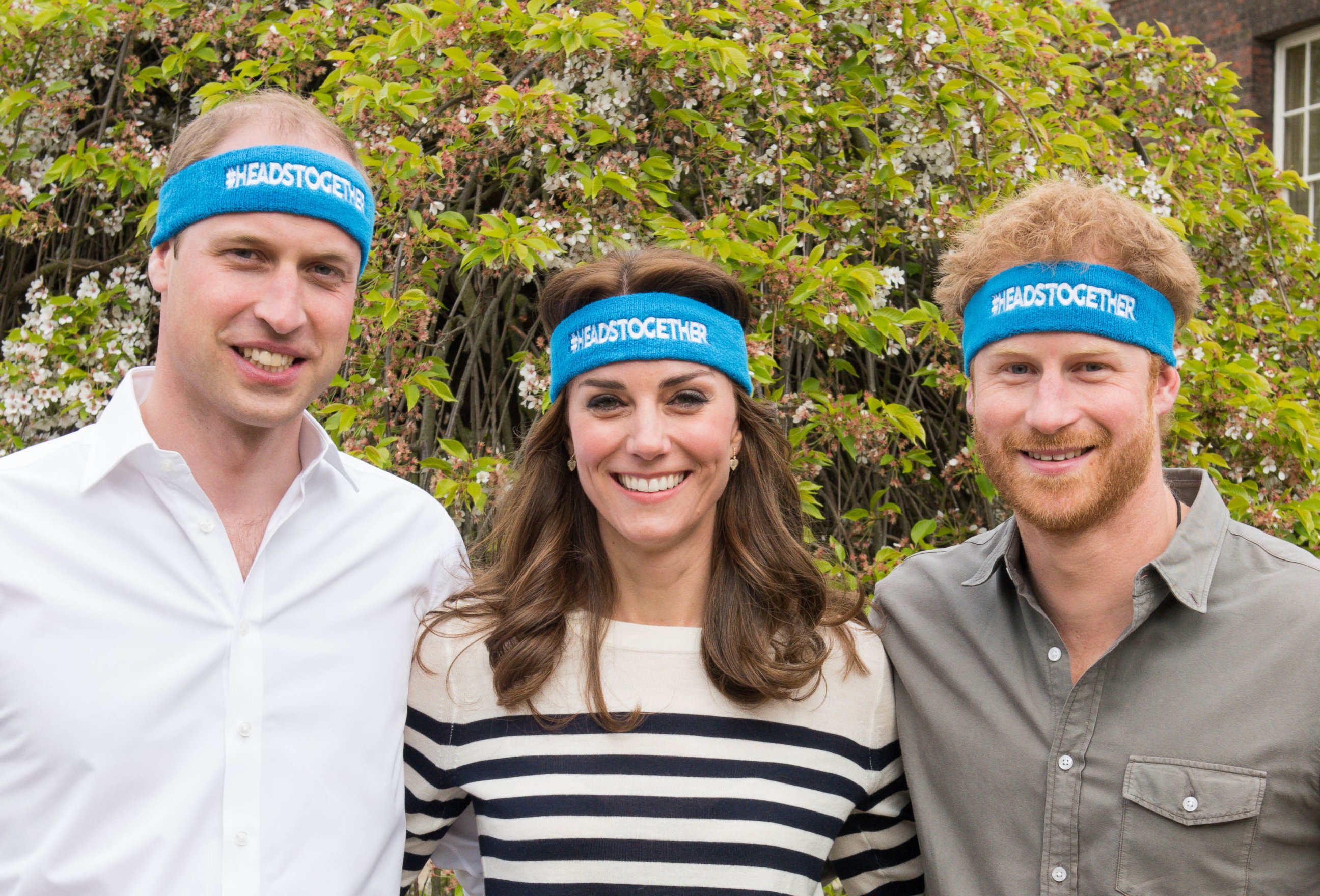 The eight charities that make up The Heads Together Campaign are: the Anna Freud Centre, Mind, Place2Be, Best Beginnings, Campaign Against Living Miserably, Contact, The Mix and YoungMinds.