How redefining gender under Trump could affect transgender people's health
A narrow definition of gender could strip away trans civil rights protections.
For Kellie Hooker, there's a new sense of urgency to have a surgery that will make him feel more comfortable in his body.
The accelerated timeline to transition came after Hooker heard reports that the Trump administration is mulling a narrower definition of gender under the law based on the genitals a person is born with.
Hooker, who grew up in North Carolina and now lives in Las Vegas, said he moved to get closer to California, a state where he can undergo gender affirming surgery on his chest without facing discrimination.
"I wasn't going to get top surgery, but in light of all that's happening, I've been flooded with dysphoria," Hooker, who is a trans man, told ABC News. "To take these huge steps back would make me feel no better than I felt as a child — tied down and controlled due to social constructs."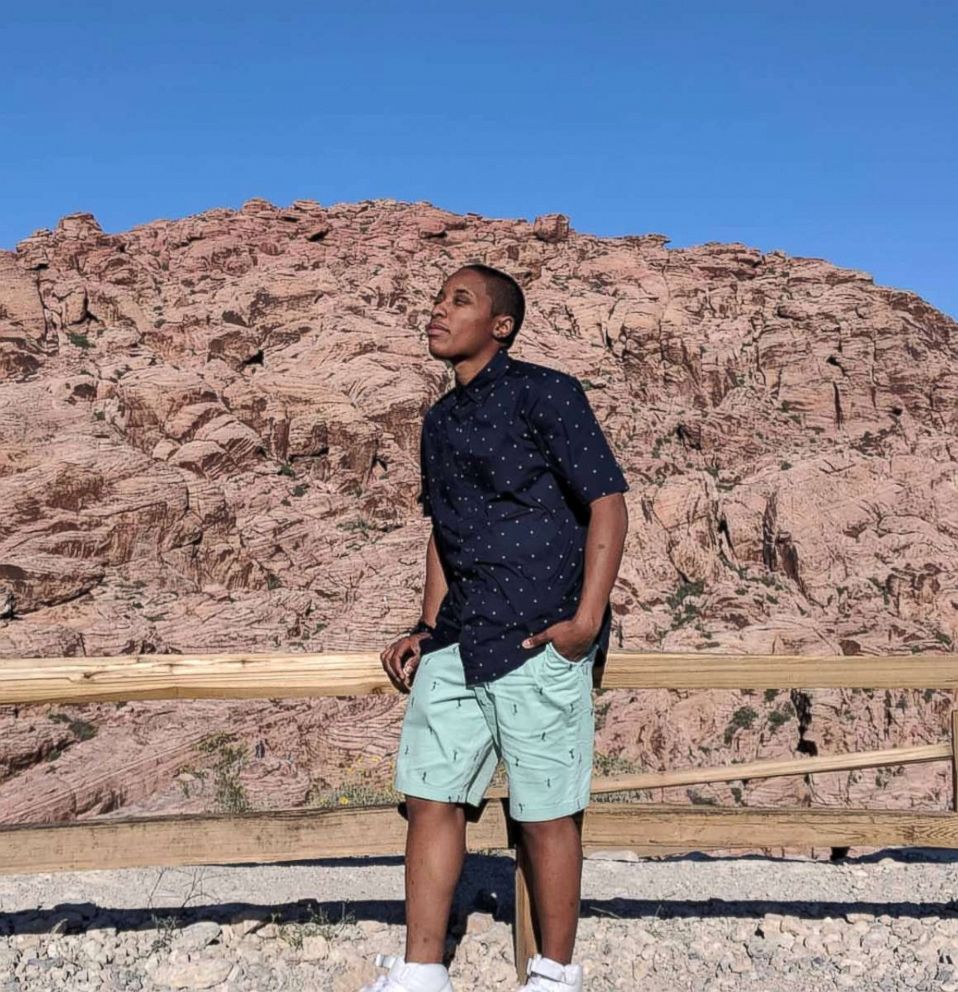 Hooker's concerns reflect many of the concerns of the estimated 1.4 million transgender and gender diverse people living in the United States, who now seem to face a new threat from the Trump administration as the Department of Health and Human Services is reportedly leading an effort to redefine sex based solely on the sexual anatomy a person is born with.
"Sex means a person's status as male or female based on immutable biological traits identifiable by or before birth," a memo from the Department of Health and Human Services said, according to a report from The New York Times earlier this week. "The sex listed on a person's birth certificate, as originally issued, shall constitute definitive proof of a person's sex unless rebutted by reliable genetic evidence."
The memo directs the Departments of Education, Justice, Health and Human Services, and Labor, to adopt a uniform definition to increase the chance that courts will accept it, The Times reported.
ABC News has not obtained the memo, and the Department of Health and Human Services and Office of Civil Rights did not respond to requests for comment.
All four departments enforce some aspects of Title IX, the federal civil rights law that protects people from sex discrimination in education programs that receive federal funding. In 1989, the Supreme Court ruled that these protections extended to gender discrimination as well.
The reported move would roll back significant civil rights protections for trans people not just under Title IX, but under other federal statutes, too, according to Taylor Brown, a law fellow at Lambda Legal and member of the board of directors for the National Trans Bar Association.
Only 18 states and the District of Columbia have their own laws prohibiting discrimination based on gender expression with regard to employment, public housing, public accommodations (retail stores, hotels, restaurants) and insurance benefits. But in states that don't have these protections, "we look to the federal government to enforce civil rights laws that apply to everyone," Brown said.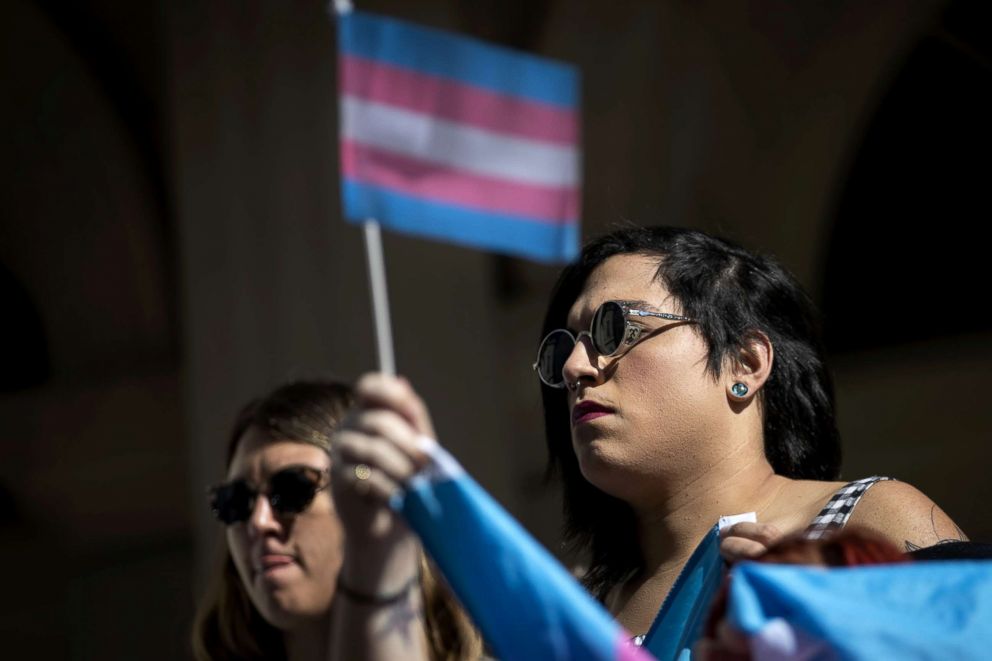 Brown, who is a trans woman, pointed out that this is not the first attempt by the Trump administration to strip away protections, including guidance from the Obama administration on the treatment of transgender students and their access to sex-segregated public spaces, such as bathrooms and locker rooms. In 2017, Attorney General Jeff Sessions also sent a memo to federal prosecutors saying that prohibition of sex discrimination in the workplace under Title VII does not apply to discrimination based on gender identity.
"The consequences not only relate to access to health care but could prevent people from having access to correct gender markers on identity documents," Dr. Asa Radix, senior director of research and education at Callen-Lorde, a New York-based non-profit organization that provides services to the LGBTQ community, told ABC News. "Without an ID that matches who you are, it is more difficult to travel, open a bank account or vote."
The reported move to change these rules comes at a time when the medical community is increasing efforts to close health disparities among trans people. Earlier this month, the American Academy of Pediatrics released new guidelines for pediatricians who treat young patients who identify as transgender or gender diverse.
"What we're calling for in that statement is for the same care that you would give to anybody else -- an environment that's loving, nurturing, non-judgmental and developmentally appropriate," Dr. Jason Rafferty, lead author of the guidelines and a pediatrician and child psychiatrist, told ABC News.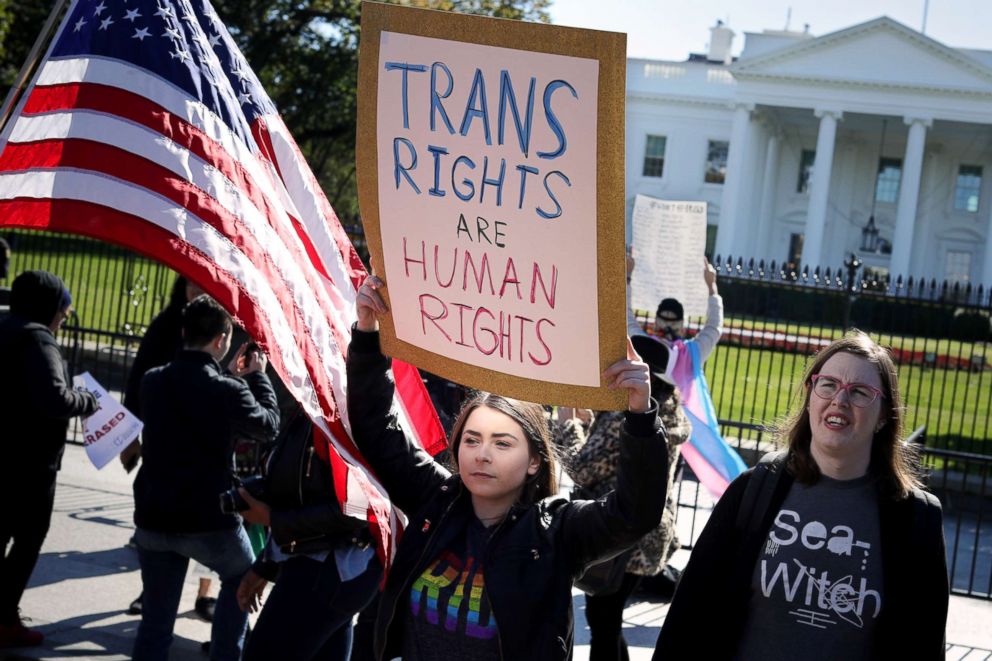 The guidelines note that discrimination and stigma in the environments in which trans and gender diverse children are raised contribute to the health disparities they face, including high rates of HIV and STDs, substance abuse, physical violence (domestic and in the community) and mental health issues.
"A lot of the mental health outcomes that we see -- depression, anxiety, suicidality -- are not inherent to people who identify as transgender," Rafferty said.
"One of the real scary things," Rafferty added, "is that a lot of the research is funded by government agencies. If they change the definition and essentially eliminate the idea of gender diversity, it could have a really profound impact on research in this area. And I think ... there's a large consensus to understand the needs of transgender and gender diverse kids and families."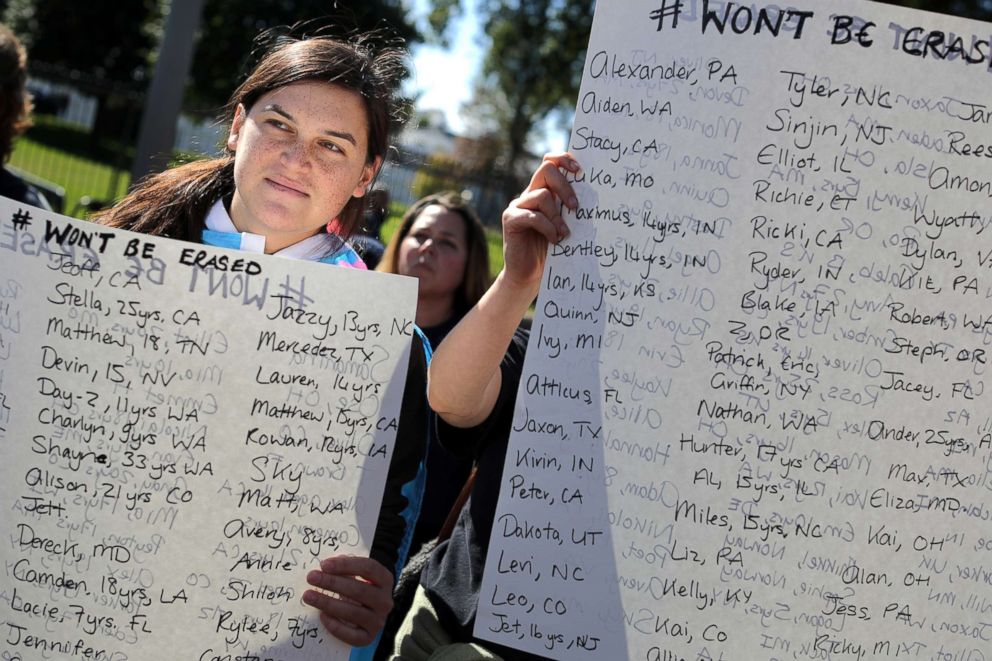 Rafferty said in addition to external stressors, secondary sex characteristics that begin growing during puberty and aren't aligned with a person's gender identity can also be highly dysphoric. Narrowly defining gender as only male or female, he said, could make it more difficult for trans and gender diverse kids to obtain health coverage for drugs that could delay these body parts from developing, giving them time to fully realize their gender while also preventing mental distress.
According to the AAP guidelines, environmental, cultural and developmental factors interact with a person's genetics to contribute to a person's gender identity, whether it's "male, female, somewhere in between, a combination of both, or [nonbinary]."
"There isn't a gender gene -- it's more complex than just male or female," Rafferty said. "In people who are intersex ... where you have an ambiguous anatomy ... it shows that nature is much more complex.
"People at any age, really, have a sense of their self-identity and gender," he added. "People who are gender diverse have the same sense of their self identity and gender as anyone else. Obviously, that's influenced by their development, but a big piece of this is to just acknowledge that common understanding and appreciation across the gender spectrum."