Routine Dentist Visit Leaves Man With 90-Minute Memory, Baffles Doctors
Baffled U.K. researchers are searching for answers.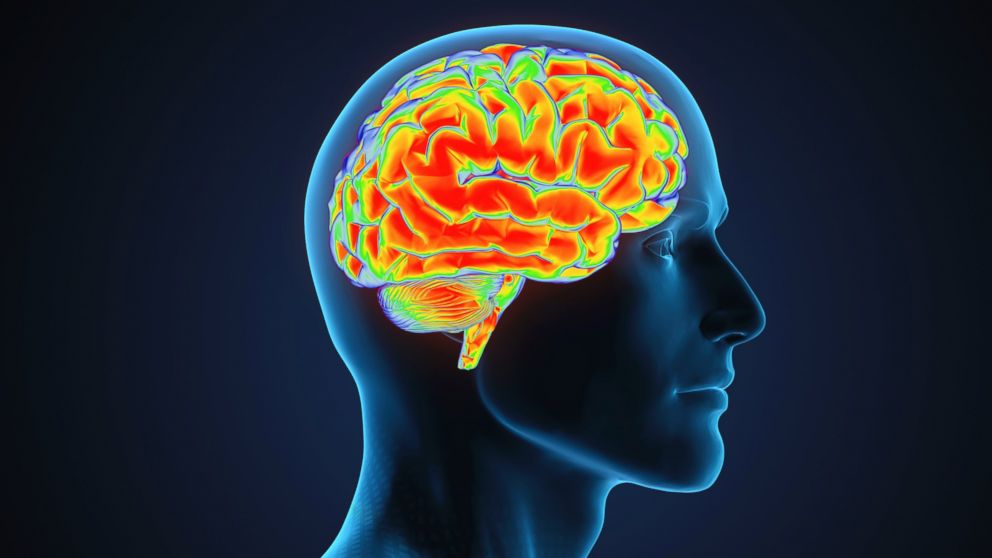 — -- Doctors are searching for answers in an effort to help a 48-year-old man who was left a routine dental visit with a memory span of 90 minutes, turning him into a real-life version of the amnesiac character in the groundbreaking 2000 movie "Memento."
The patient, identified only as a member of the U.K. military at the time, wakes up every day thinking it's the day of the dental appointment, researchers said, noting that the patient was stationed in Berlin when he went to the dentist for a routine root canal in March 2005.
After the procedure, the patient was pale and faint with "slow speech" and appearing "vacant," according to the case study published in the journal Neurocase. While being treated at a hospital, medical staff found he could only remember 10 minutes at a time, researchers said, noting he now can remember up to 90 minutes at a time.
"I remember getting into the chair and the dentist inserting the local anesthetic," the patient told BBC News of what he remembered about the experience.
During the procedure, the patient, then 38, was given routine anesthesia, but clinical psychologist Dr. Gerald Burgess, who now treats the man, doesn't think the cause of his memory loss is only the result of that common procedure.
"I think we learned so much, assessing and working with the patient," Burgess told researchers for the case study. "One thing is that we should perhaps not be so stuck in thinking that profound amnesia only occurs in the context of visible damage to the brain's ... structures."
'We had never seen anything like it before.'
There's a chance that a neuro-chemical or neuro-electrical event occurred, Burgess said, and that it may have permanently impacted how memories are stored and formed. Burgess is now asking the global medical community for help in identifying similar cases in the hopes of finding out why this happened to the patient.
"We had never seen anything like this before in our assessment clinics, and we do not know what to make of it," Burgess said. "We had never seen anything like it before."
Dr. Eugene Wesley Ely, of the Vanderbilt ICU Delirium and Cognitive Impairment Study Group, has looked at how potent sedation can impair long-term memory function even years after sedation occurred.
"Those memory problems can mimic a dementia like illness that might [appear] like Alzheimer's or Traumatic Brian Injury Disease," Ely, who was not involved with the patient's care, told ABC News. However, he said that a simple root canal leading to long-term memory problems is an "outlier."
'Every day he thinks it is the day of the dental appointment.'
Dr. Jacopo Annese, director of the nonprofit Brain Observatory, has studied the brain of another famous amnesic, Henry Molaison, who could retain almost no new information after epilepsy surgery. Annese told ABC News he was surprised that there was no visible structural damage.
"It's fascinating, but it's a mystery and it's very humbling because when something like this happens you realize we don't yet have technology to inquire directly into human brain," Annese said.
The U.K. patient's brain scans, including MRI and CT scans, appeared normal, according to the case study. While the patient's short-term memory has been severely impaired, he has been able to largely adapt to his condition according to Burgess. The patient, along with his family, moved back to his family home in the U.K., which he remembered from his childhood. He uses GPS to get around the neighborhood, though he is always surprised his family is not the same age they were the day of the dental appointment, researchers said.
"He wakes up believing that he should still be in the military, stationed abroad," the researchers said the in study. "Every day he thinks it is the day of the dental appointment."
To stay updated, he keeps a meticulously updated electronic journal and his wife tells him every morning to look at a computer with important events from the last decade.
In the movie "Memento," the lead character, played by Guy Pearce, loses his memory every time he goes to sleep and must reconstruct his life using things such as tattoos on his own body.
According to the case study, the patient can grasp that he has lost his memory after it is explained to him.
"He may say, 'I know I have a memory problem,' or 'I think it is March 2005, but it is not,'" the study authors said.