5 New Rules of Cancer
12 Million Americans are Cancer Survivors.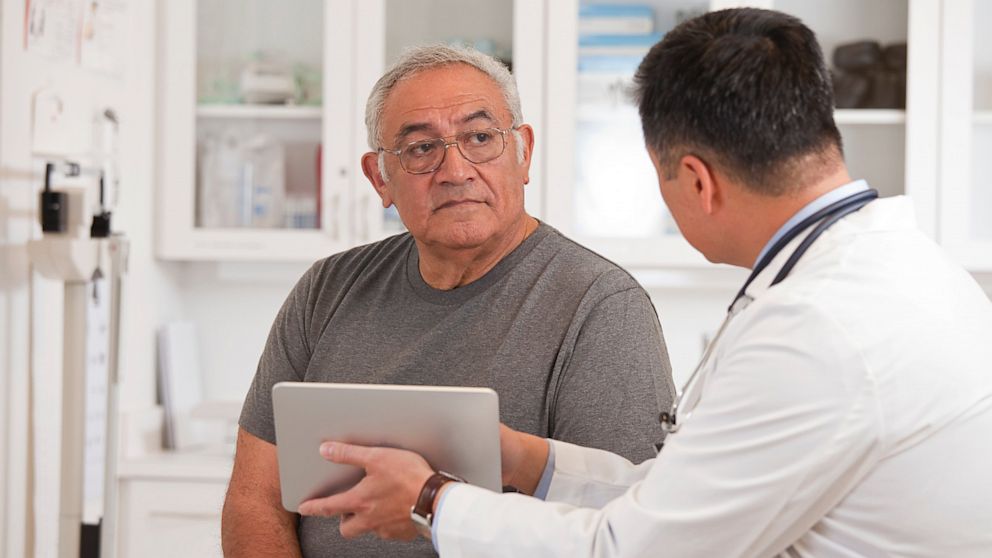 Aug. 6, 2013— -- intro: "Cancer" is one of the most terrifying words in the English language. Fortunately, as screening, diagnosis and treatment improve, there's a greater chance of surviving the disease than ever before. Click through to see how ideas and attitudes about cancer have evolved.
New Rules of Cancer Tweet Chat Today at 1 p.m., ET
quicklist: 1
category: 5 New Rules of Cancer
title: Definitions
url:
text: Last week, an informal working group at the National Cancer Institute suggested some changes to the definition of cancer as part of an overall change in approaching, diagnosing and treating the disease.
The group recommended that premalignant conditions, such as one that affects the breast called ductal carcinoma in situ, or DCIS, should exclude the word "carcinoma." This would make the diagnosis seem less frightening for patients and, as Dr. Otis Brawley, chief medical and scientific officer at the American Cancer Society said, might discourage patients and doctors from pursuing aggressive treatment that can do more harm than good.
"Of the 12 million cancer survivors in this country, we estimate that 25 to 30 percent of them have had unnecessary treatment," Brawley said.
Brawley said that sometime in the 1980s some precancerous conditions began to be called "cancerous" by clinicians and advocates. The new recommendations are simply a return to old definitions that were more in line with true pathology, he said.
He does however, concede that the softening of definitions might be hard for some to accept. He recalled a woman who called the ACS hotline after the new recommendations were widely reported in the news; she was upset because she would no longer be considered a cancer survivor.
media: 19871899
quicklist: 2
category: 5 New Rules of Cancer
title: Screening
url:
text: In the past few years, ideas about cancer screening have begun to shift. Last week the U.S. Preventive Services Taskforce recommended for the first time that heavy smokers be screened annually for lung cancer to cut their chances of dying of the disease.
On the other hand, the ACS now suggests less screening for prostate cancer because potential benefits may not outweigh the potential harm from testing and treatment. The ACS now recommends that starting at age 50, men speak with their doctor about the pros and cons of prostate cancer testing.
Some screening recommendations are still evolving. In 2009, the U.S. Preventive Services Taskforce recommended that women begin mammography screening at age 50 and repeat the test every two years. This was a departure from the recommendations of other professional groups such as the American Cancer Society, which for years had recommended that mammography screening begin at 40 and continue annually.
Brawley said that science changes over time, and it was not uncommon for scientists in different organizations to reach different conclusions about the latest medical findings. He mentioned that the current ACS mammography guidelines are under review and may be amended in 2014.
media: 19872217
quicklist: 3
category: 5 New Rules of Cancer
title: Prevention
url:
text: Cancer prevention campaigns often focus on lifestyle changes. But Angelina Jolie's decision to have a double mastectomy spurred a national debate about aggressive preventive medical procedures.