— -- New mom Serena Williams's decision to bow out of the Australian Open was not lost on other moms also finding their way back to fitness after childbirth.
"I think that sets a great example, the fact that she's listening to her body and not pushing through," said Anne Mauney, a registered dietitian and blogger. "Someone so talented and athletic sending a message that it's smart to be cautious is great."
Mauney, who gave birth to her first daughter in November, delivered her daughter, Riese, via Cesarean section. She was surprised when her doctor cleared her for exercise four weeks after the delivery but gave her no guidance.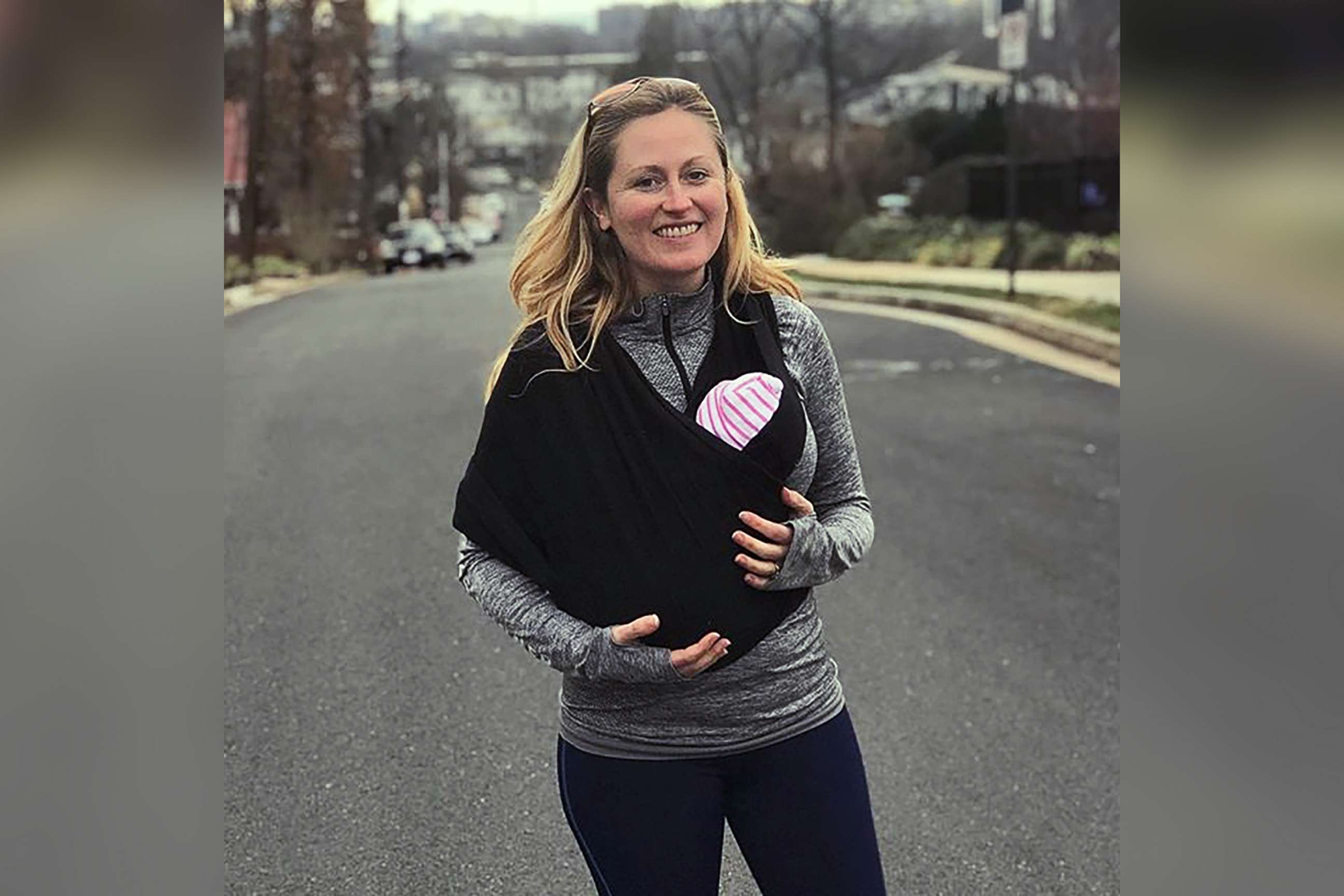 "I was surprised because I thought four weeks seemed early so asked if I should be avoiding anything and he said, 'No, you're healed … don't overdo it,'" Mauney recalled. "I'm a marathoner. Does that mean two miles or 20 miles?"
Williams, 36, was in the first trimester of her pregnancy when she won the Australian Open last year.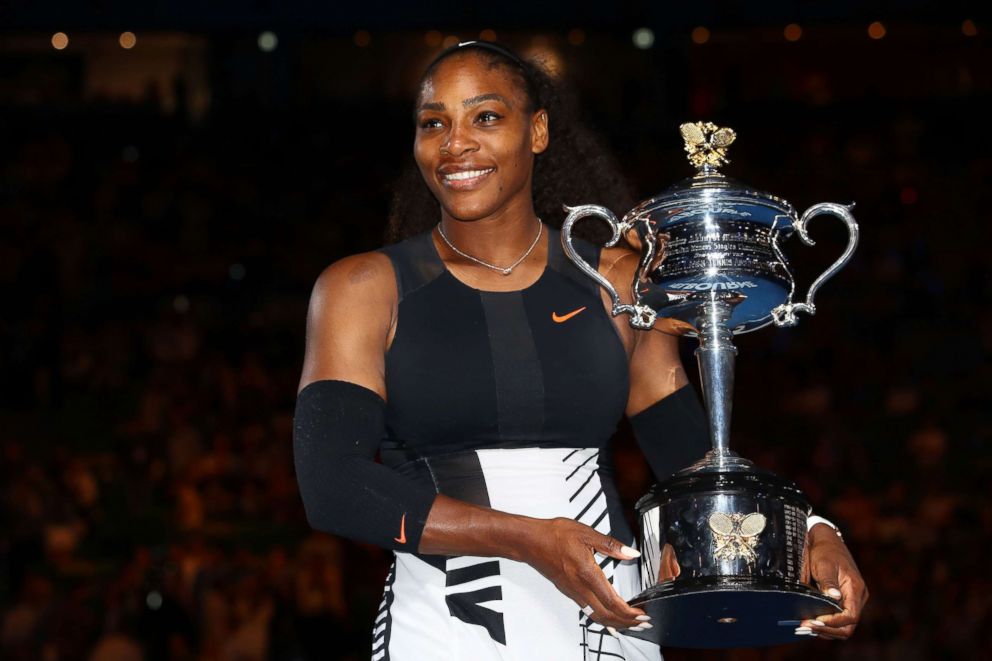 She bowed out of this year's tournament four months after giving birth to her daughter, Alexis Olympia.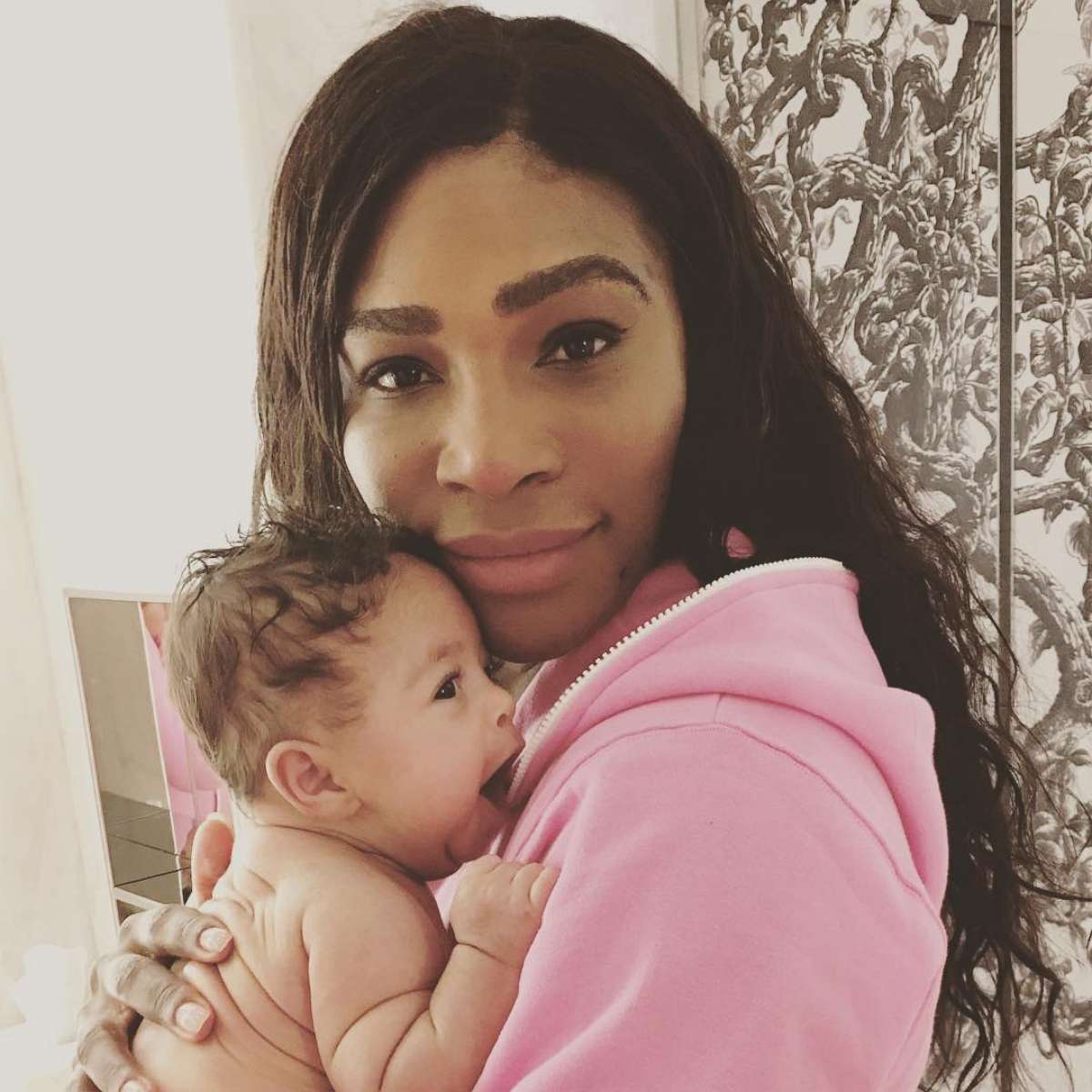 "After competing in Abu Dhabi I realized that although I am super close, I'm not where I personally want to be," Williams said in a statement, according to The Associated Press. "My coach and team always said, 'Only go to tournaments when you are prepared to go all the way.' I can compete - but I don't want to just compete, I want to do far better than that and to do so, I will need a little more time.
"With that being said, and even though I am disappointed about it, I've decided not to compete in the Australian Open this year."
Williams later opened up about the complications she endured after Alexis' birth, telling Vogue magazine she underwent multiple operations after sustaining a pulmonary embolism the day after she gave birth via emergency C-section.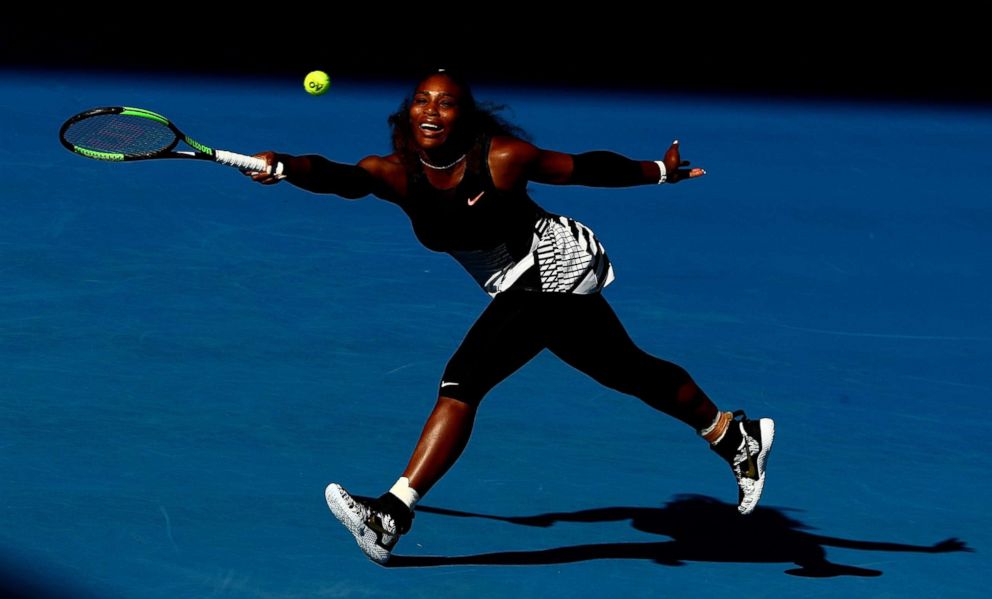 The 23-time Grand Slam winner said she was forced to spend the first six weeks of motherhood unable to get out of bed.
'Obstetrics equivalent of the #MeToo movement'
Dr. Jennifer Ashton, an ob-gyn and ABC News' chief medical correspondent, said Williams' openness about her complicated birth experience and her decision to exit the Australian Open is critically important for other women.
She called it the "obstetrics equivalent of the #MeToo movement" -- referring to the wave of women who spoke publicly about sexual misconduct -- because Williams is shedding light on the realities of childbirth and the postpartum experience for women.
"This is really an important topic and people shouldn't confuse this as just another celebrity bringing attention onto herself," Ashton said. "You can be one of the most powerful physical specimens in the world and an elite athlete and sometimes the process of delivery and postpartum and being a new mom can derail even someone like that."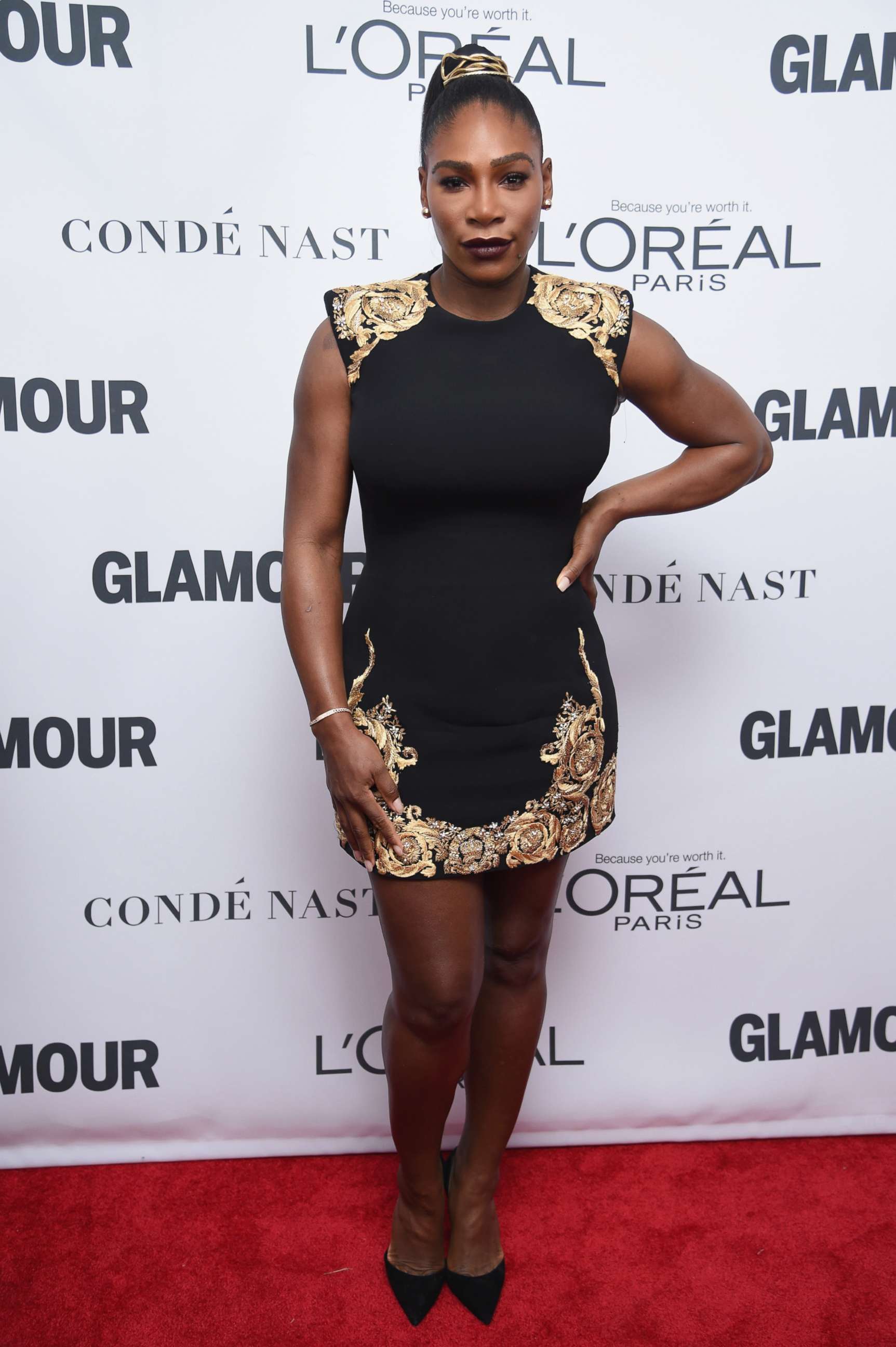 Women who experience deliveries with no complications can expect to be able to resume exercise around six weeks to eight weeks post-delivery, experts say. That timeline is, of course, only a guideline and each woman is different.
"The big take home for women is to be kind to their bodies and also to listen to their bodies. If they feel pain, if they feel that something is off, they really have to be their own advocate."
"From my own experience, I remember still feeling tired two weeks after having a vaginal delivery and being surprised," said Dr. Cynthia Gyamfi Bannerman, the Ellen Jacobson Levine and Eugene Jacobson Associate Professor of Women's Health in Obstetrics and Gynecology at Columbia University. "The body takes a lot longer to get back to where it was before and, as many women know, it never gets back."
Complications from rushing back into fitness after giving birth could include hip or back pain, incontinence issues, labor tears, diastasis recti (the separation of abdominal muscles), stress fractures and soft tissue injury, said Dr. Abigail Bales, a New York City-based pelvic floor physical therapist.
Turning to a physical therapist for help
Mauney, 35, used outdoor walks with her daughter and eventually yoga to introduce herself back to fitness. She learned she was not yet ready to resume running after feeling pain during a run.
"As someone who was active and who loves being active, it's really tempting to just go do what you want to do regardless of how it feels," Mauney said. "Having someone so high-profile and so fit as Serena listen to her body sets a great example for women everywhere."
Frustrated by her ob-gyn's lack of guidance, Mauney turned to a physical therapist for help, even though insurance is not covering her visits.
Bales' physical therapy practice in New York City, Reform Physical Therapy, is focused solely on pregnant and postpartum women.
"When women have a C-section they don't walk out with a physical therapy prescription, and every layer of their abdominal musculature has been cut through," said Bales, a mother of two. "And every layer of their pelvic floor has been assaulted if they gave birth vaginally."
She added, "The big take home for women is to be kind to their bodies and also to listen to their bodies. If they feel pain, if they feel that something is off, they really have to be their own advocate."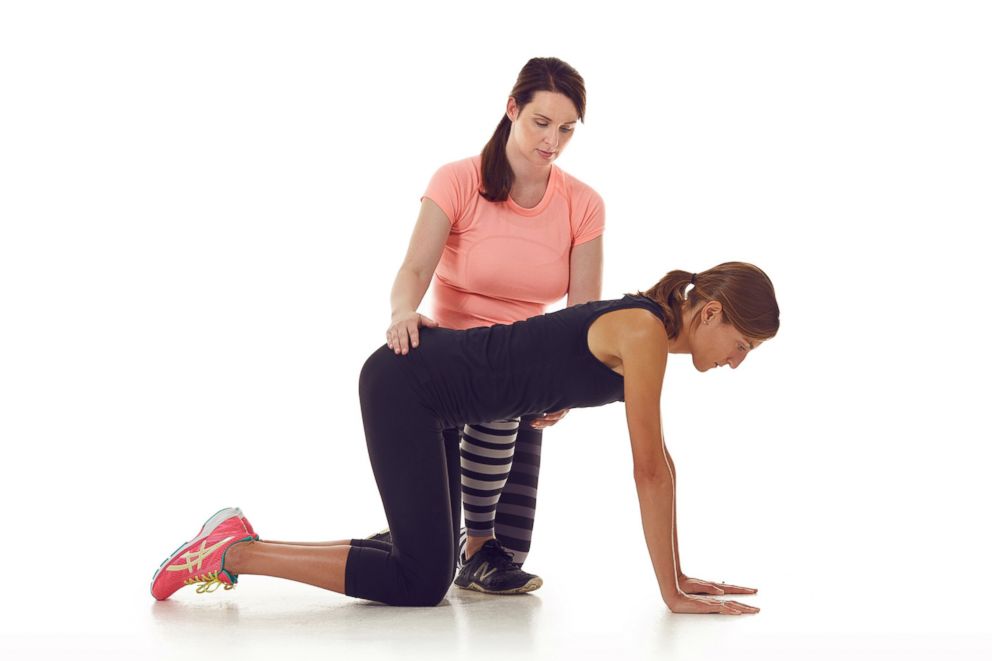 Bales encourages postpartum women to seek out a pelvic floor exam after birth to evaluate how they are recovering internally.
"How babies come out is unpredictable and often very traumatic for the body," she said. "That's more of an indication of how long it will take the women to get back into her physical activity, even if she was the picture of health before."
Bales takes new moms under her care through specific core and breathing exercises and then guides them back slowly to their pre-childbirth exercise routines.
Even if a woman is not an avid exerciser, healing slowly and fully from childbirth is important when it comes to future pregnancies and lifelong health, she said.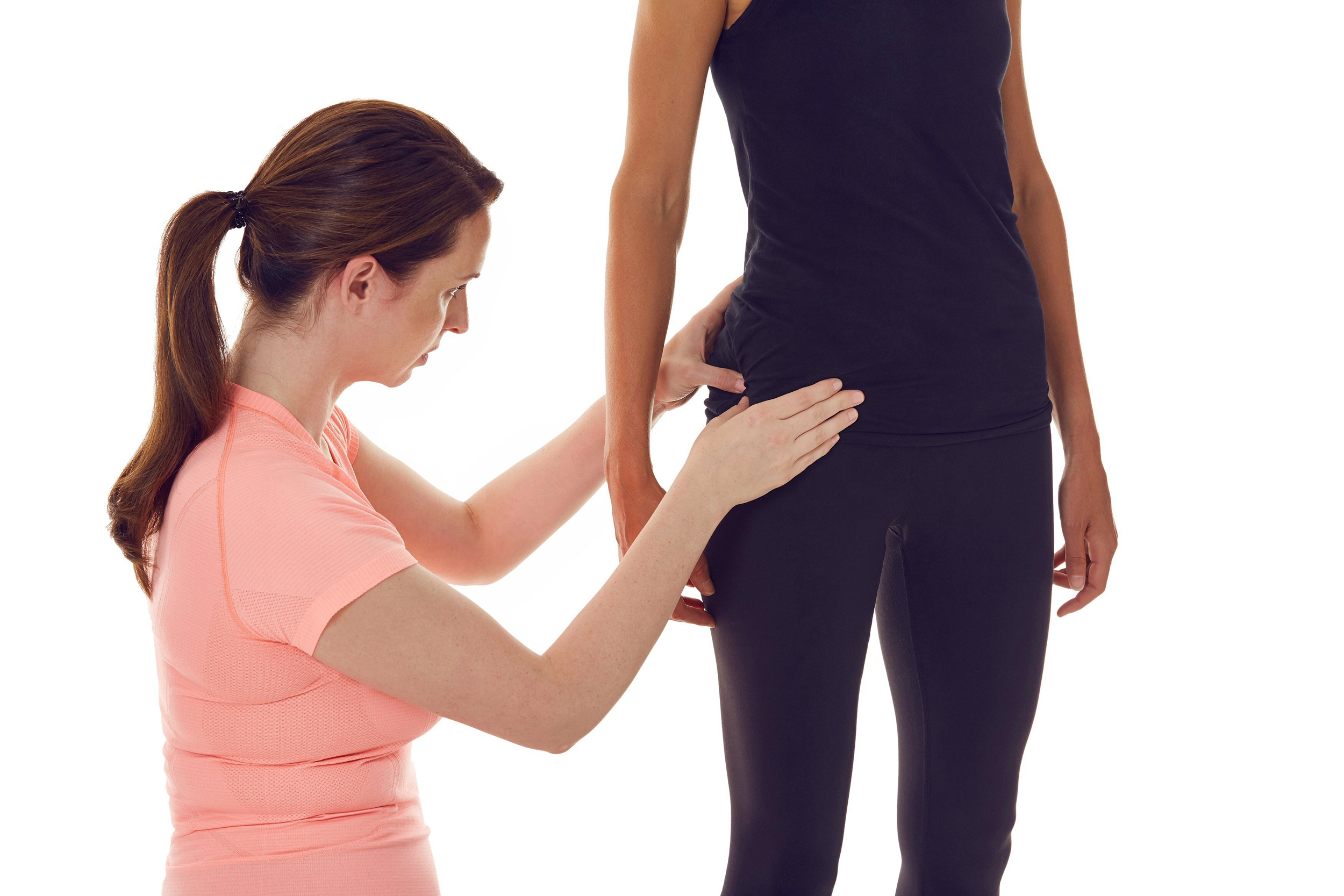 She clears them for more intense exercises only after the new mom is fully continent, can perform kegel exercises, and is able to use proper form and exercise without pain. Part of the equation is also mental, Bales added.
"I also want to make sure that they're feeling independent and feeling that they're not broken glass anymore," she said. "I make sure they're not afraid to try things."
Ashton, who has delivered more than 1,500 babies, said she does not routinely refer her patients to physical therapy unless there is a complication.
Her advice to women is to train for pregnancy and childbirth like they are training for the athletic event that she says both pregnancy and childbirth are. Ashton also advises women to follow Williams' lead in looking out for themselves.
"We have to remember that the mom is who takes care of the baby both during pregnancy and after," she said. "The first thing that every mom should do is take a moment to recognize what your body has just been through and be patient with yourself and try not to let societal or family or work pressures infiltrate your own timeline."
See below for progressions of three core exercises for postpartum women as demonstrated by Bales. Visit her Instagram for specific instructions and more exercises in the core series.