— -- Merritt Levitan was on a 3000-mile cross-country bicycle trip when the group of riders, mostly teenagers, was struck from behind on an Arkansas highway by a young driver who was distracted by texting.
A day later, on July 3, 2013, the 18-year-old scholar-athlete died of brain injuries at a medical center in Tennessee. But her legacy lives on in a nationwide campaign launched by her family and former classmates on the first anniversary of her death, TextLess Live More, which encourages young Americans to put down their electronic devices for a one day a month.
"On a positive level, young people rallied and thought there had to be a message that came from this," Levitan's mother, Anna Cheshire Levitan, told ABC News. "They recognize texting and driving can kill, but on a larger level, what does this mean for our generation? Are we so distracted we are losing sight of the real world in hopeful anticipation of the virtual world, which doesn't exist?"
Anna Levitan and her husband Richard, who now live in Georgia, faced their unfathomable loss by forgiving the driver who has been charged with killing their daughter.
Teagan Ross Martin, 22, of Newport, Arkansas, has been charged with negligent homicide and could face year in jail. He has pleaded not guilty to the charges. A hearing scheduled for June 27 in the First District Court of Woodruff County has been cancelled, the Martin family told ABC News.
Activist shames texting drivers with damning billboard photos.
Texting and driving crash caught on camera.
Driver ticketed for Google Glass found not guilty.
Blood tests cleared Martin of alcohol and drug use, according to the Arkansas Times.
"We did not want him to go to jail," said Anna Levitan, 50. "He's a country boy at heart and I don't think he woke up one morning saying he wanted to kill a beautiful 18-year-old."
"He's very remorseful and I think he's in shock, still," she said. "Hopefully, he will join our team and be an advocate."
Martin, who is studying biology wildlife management at the University of Arkansas, was unavailable for comment. But his father, Timothy Martin, said his son was eager to help with the campaign. He told ABC News that the two families had met face-to-face at the Levitans' church in Boston "about a month and a half ago."
"[Teagan] told them he was willing to do what he could," said Martin, 58, who runs a home medical supply business in Newport. "I am supportive of that and willing to do what we can … It's just such a sad situation. It affected so many people and not in a good way. We want some good to come out of it."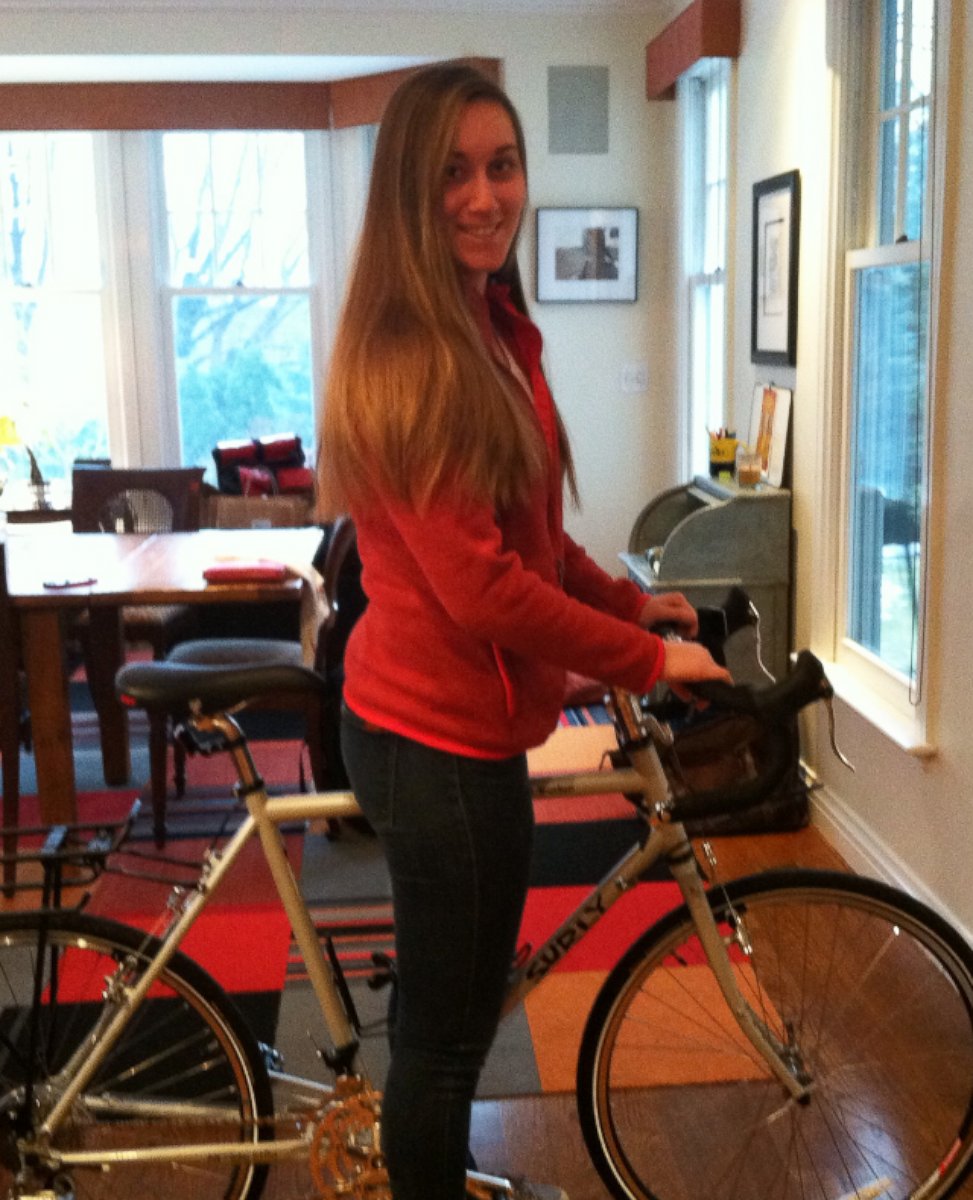 The "lead-up" to the families meeting was "the tough part," Martin added. "But when they had absolutely forgiven Teagan, I just felt totally relieved."
Martin said his son "still struggles" with Merritt Levitan's death. "The whole thing – having the legal part hanging over him all adds in to it. It's really hard for him to talk about it."
The campaign launches online July 3 with two PSAs narrated by Giancarlo Esposito, who played Gus on AMC's "Breaking Bad."
"They say we spend three hours a day on the phone, texting and on social networks," Esposito says in one of the PSAs. "If you had three hours to do something special for someone, what would you do?"
Giancarlo Esposito, Gus from "Breaking Bad," asks who you treasure most.
Research by Ipsos Open Thinking Exchange suggests that Americans who use social networks spend an average of 3.2 hours a day online.
The point of the TextLess Live More campaign, is not just to stop senseless traffic deaths, but to encourage young people to start living life to the fullest, just as Merritt Levitan did, her mother said.
"How do we embrace what Merritt so symbolized – being outside, embracing the moment, being physical instead of being heads down on a handheld," she said.
Merritt Levitan was a top student at Milton Academy outside Boston and was headed to Colgate University in the fall of 2013. She was diagnosed with type 1 diabetes at the age of 7, but went on to become captain of the tennis team, a varsity skier, editor of the newspaper and artist.
"She was basically extraordinary," said Anna Levitan, who runs a digital production company. Her husband works in finance.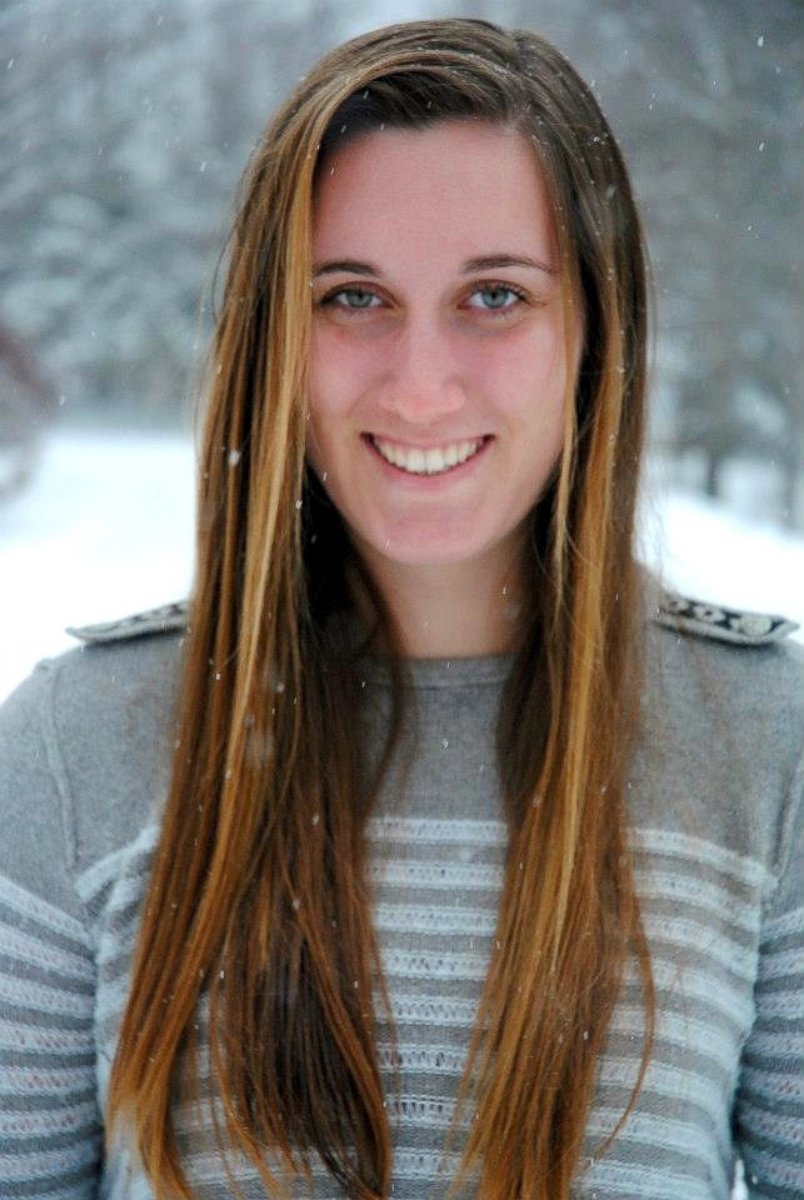 "Looking back, [the diabetes] kind of influenced her real approach to life," she said. "She would not let anything stop her in overcoming personal obstacles."
Her mother said Merritt wore an insulin pump and was monitoring her glucose levels for a hospital study on how vigorous exercise can affect diabetics while she was on the cross-country ride.
Students at Milton Academy were devastated and wanted to make some sense out of her death, according to Emmie Atwood, a friend of the family who was one of the founders of the campaign.
Atwood, an 18-year-old now headed to Harvard University, said she looked up to Merritt Levitan, who was a year ahead of her in high school. She said the two had grown close on hiking and white-water rafting trips. She said classmates had been looking for a way to honor her contributions.
Her legacy was "in every hallway and every classroom," Atwood said. "Everyone was still coping with the grieving and the loss."
The students created monthly "text-free" days at Milton Academy and also designed more than 10,000 blue "TextLess Live More for Merritt" bracelets that have been sent along with kits about their campaign to high schools and colleges around the country.
Their mission is to curb excessive phone use and encourage engagement in other physical and intellectual activities. Atwood said dozens of schools, public and private, had organized text-free days.
Five hundred students signed up for the first text-free day at Milton. But the next month, there was 100 percent participation among all students, faculty and administrators, Atwood said.
"It seems more and more engrained in our society that we can't focus on one thing at a time anymore," said Atwood. "In the car, the phone rings and we instinctually look. … We need to be more present and focused."
As for the Levitans, they said they plan to go away with their two other children, Hunter, 17, and Joseph, 14, after the campaign launches to regroup as a family.Anna Levitan said her daughter would have seen her death as a "call to action."
"She would be fully vested in this campaign," she said. "This is a platform to use this to change people's lives."
As for Teagan Martin, "My daughter did not want to die, but in her heart, Merritt would have forgiven him."
"I want him to have a full life," she added. "We have had enough death."