— -- Lunchtime at the office often means unhealthy and expensive meals, but a new idea has helped one group of New York City teachers save money and shed some weight at the same time.
Alivia Nuzzo, Sierra Strattner and Cait Farrell are part of a group of co-workers at Achievement First Endeavor Elementary School in Brooklyn who maintain a healthy meal plan with a lunch swap club.
One person prepares the meals for everyone in the group for the entire week and then they switch. The cost is $35 per person each week.
The idea began when Nuzzo, who regularly brought homemade lunches to school and tries to tries to be health conscious not only for herself but to help set a good example for her students, rubbed off on Farrell.
Farrell jokingly suggested she would pay for Nuzzo to make and bring her a lunch everyday.
"It sounded like a crazy idea at first," said Nuzzo, "But I said, 'Okay. Great, sure.' So I started bringing her lunch every day."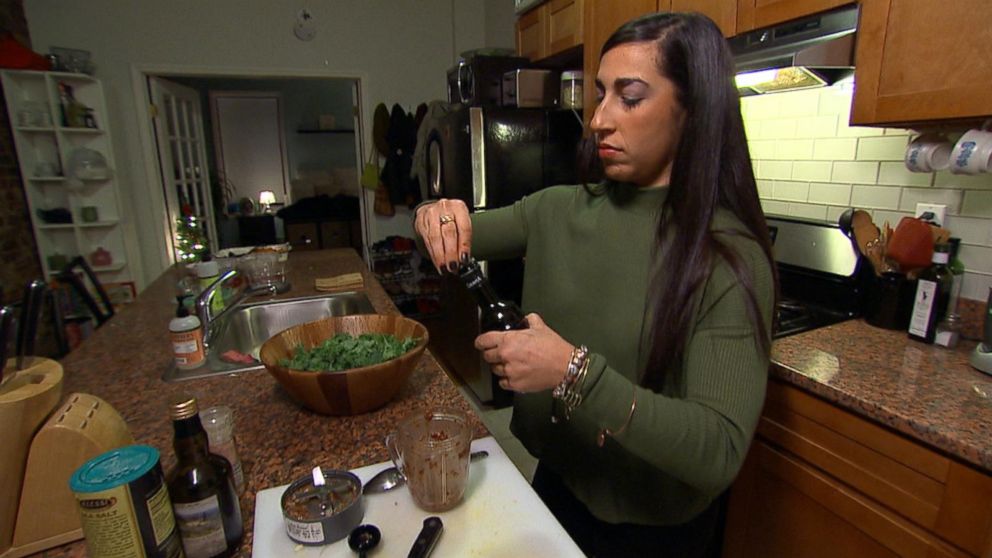 Farrell, who regularly ordered delivered meals from Seamless, admitted that not only were her own habits unappetizing, but said, "I wasn't always eating enough food to actually stay sustained throughout the day."
Strattner said she knew her co-worker was making meals for Farrell and asked to get involved.
"I will pay you as well if you make lunch for me. I don't know how to cook," Strattner recalled telling Nuzzo. "And I'm not a healthy eater."
Nuzzo said she was lucky enough to have grown up in a household where both parents cooked dinner every night and her Italian grandmother taught her about cooking and eating healthy.
The idea of being able to share her passion with people at work and come up with new ideas inspired Nuzzo.
"Several people have approached [me] about eating better. I think everybody wants to eat better, it's just really hard," Nuzzo said. They capped the group at four people total and Nuzzo said anymore would make it feel like she was, "starting a small business."
The teachers' lunch club, first reported in the New York Post, is a guarantee for an affordable lunch that is also healthy, something even students have noticed.
Strattner said her students commented on the fact that she wasn't eating chocolate for lunch anymore and she told them, "That's because I have this delicious kale and salmon salad to eat."
The benefits of these lunches go far beyond the afternoon meal. These women have picked up healthier habits other places as well.
Farrell said she has lost 10 pounds and that these lunches have inspired her to, "really commit."
"Having a really healthy lunch then leads to no snacking in the afternoon and leads to thinking, 'Well, I made really healthy choices at lunch, I'm not going to blow it during dinner.'"
For anyone who wants to start their own lunch swap club, the teachers suggest writing out planned meals for the week, doing meal prep on Sundays and buying in bulk when possible.
Other tips include making as many meals from the same ingredients as possible in order to save money and making sure you are aware of the dietary restrictions of your fellow lunch group members.