— -- Charlotte Robinson has endured painful fractures and surgeries since she was a toddler, but when the then 13-year-old needed to wear a massive brace to lengthen her right leg, there was one thing that bugged her:
A nurse told her the only pants she would be able to wear for her first year of high school were tear-away sweatpants – the ones with snaps up the sides so basketball players can rip them off. She waited until she and her mother got to the car before she said anything.
"'I'm not going into high school wearing boys' pants,'" Sarah Robinson said, mimicking her daughter with a laugh.
Chinese Woman Has Leg Lengthened by Nine Inches
Getting Taller Through Surgery
See Other Medical Marvels From Across the Globe
So Charlotte learned to make her own skinny jeans with snaps up the sides so she could get them on and off easily without having to resort to sweatpants. And now she's making clothes for other people with similar medical devices.
"It's nice to know you can have a pair of underwear that you can put on after surgery that's not too bad," Charlotte said, arguing that surgery and healing is stressful enough without having to deal with itchy Velcro underwear.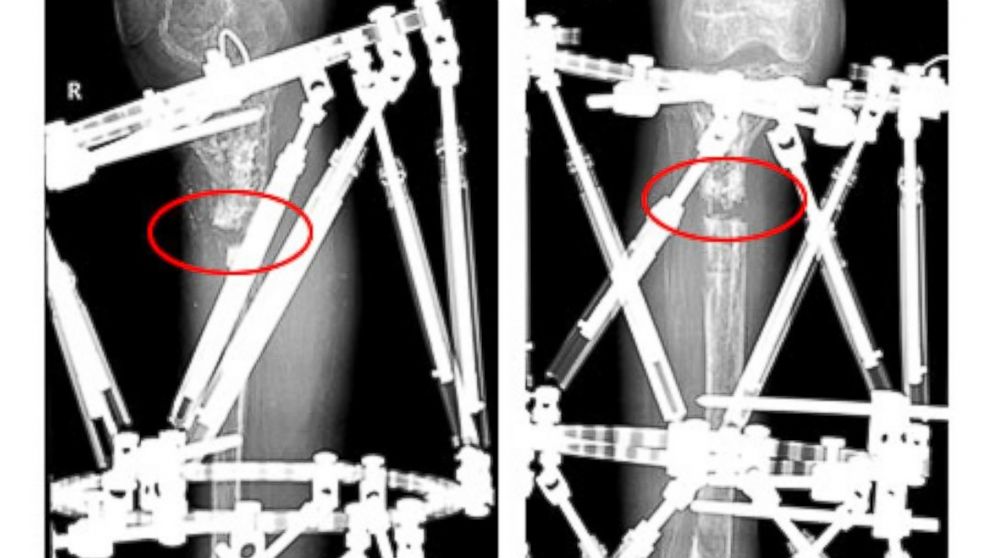 Charlotte, 17, was born with a hemangioma, a rare disorder that caused vascular tumors to grow in her right tibia, creating holes in her bones and damaging her joints and growth plate. By the time she was 13 years old, her right leg was 2.5 inches shorter than her left and turned at an odd angle.
"Blood vessels have taken over the bone of her right leg," said her doctor, Dr. David Feldman, the chief of pediatric orthopedic surgery at NYU Langone Medical Center.
Because of the disorder, Charlotte's bone had grown "honeycombed," making it extremely fragile. But with drugs, the leg brace -- called a Taylor Spatial Frame -- was designed to lengthen the damaged leg and allow it to grow normally.
The cylindrical metal frame around Charlotte's leg was attached to pins that reached into her bone. For months, Charlotte's mother turned the pins a little bit each night to help the bone lengthen.
"It really is similar to wearing braces on your teeth," Feldman told ABC News. "Every time you move a tooth in your jaw bone ... it fills in with bone behind it. That's why it stays there. If you cut a bone and lengthen it slowly -- a millimeter per day -- the bone will fill in behind it and will create new bone."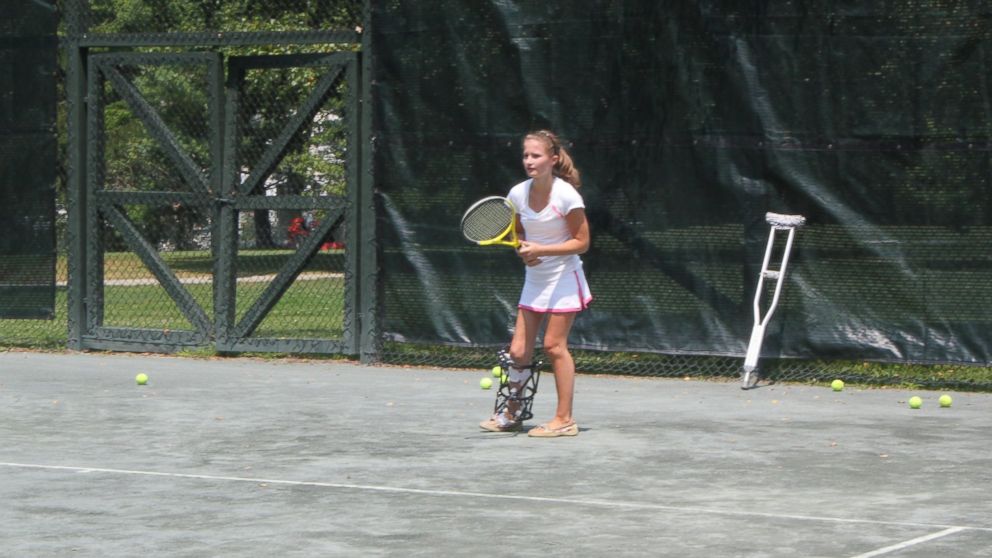 Though the process usually takes a few months, it took Charlotte's bones more than a year to grow to the desired length and required a stem cell transplant from the base of her spinal cord into the gap in her tibia. The device went on in June 2011 and off in July 2012.
Because Charlotte initially couldn't play tennis -- which she'd been playing with a platform shoe on her right foot to maintain her balance -- her mother signed her up for sewing classes. First, she made dresses, and then she made skinny jeans and covers for her frame to wear in the wintertime.
Although her mother initially made Velcro underwear for her to wear with the brace, Charlotte eventually devised a better plan: snaps.
And so, her No Guts No Glory clothing line was born. She's started by selling five different styles of snap-on underwear.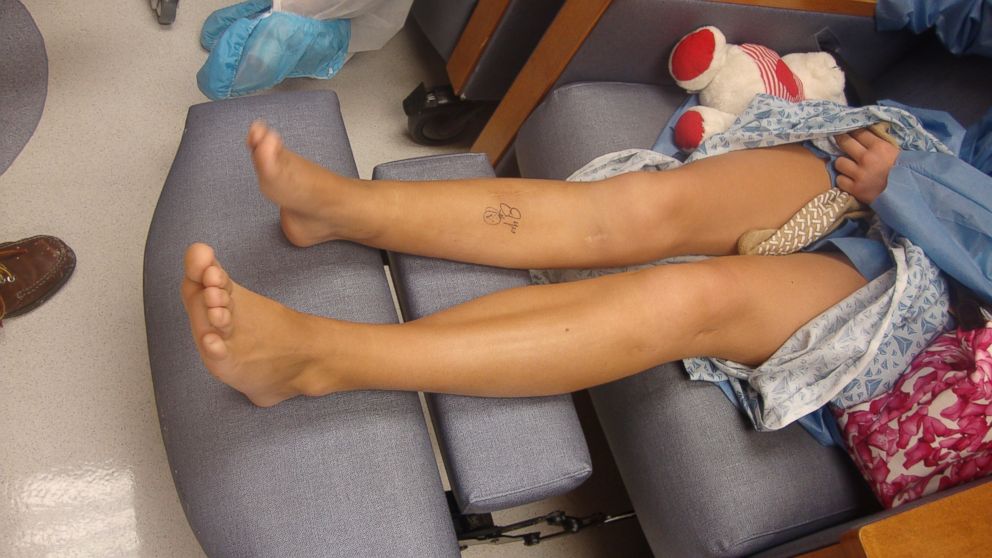 Though she envisioned them for only people with Taylor Spatial Frames like hers, it wasn't until a follow-up surgery that she realized it could be bigger.
A young girl in the next bed recovering from spinal surgery to treat her scoliosis was getting a lecture similar to the one Charlotte received when she was 13. Charlotte, who had just come out of her own surgery, turned to her mother and said "Snap, snap is all they have to do. No bending at all."
"When everything else is so difficult ... make at least one thing easy in your life," Sarah Robinson said.