— -- A Georgia teen who received a heart transplant less than two years ago has died in a car accident while fleeing police, according to officials.
Anthony Stokes, 17, was driving a car that matched the description of a car used to flee a home burglary, in which a masked person allegedly shot a gun at an 81-year-old woman who was home watching television, Roswell Police spokeswoman Officer Lisa Holland told ABC News.
When officers tried to pull the vehicle over, the driver allegedly refused to stop, and they chased him, she said.
"The car lost control at an intersection, ran over a curb, hit a pedestrian and ran into big, metal pole," Holland said.
Stokes died Tuesday night from injuries sustained in the crash.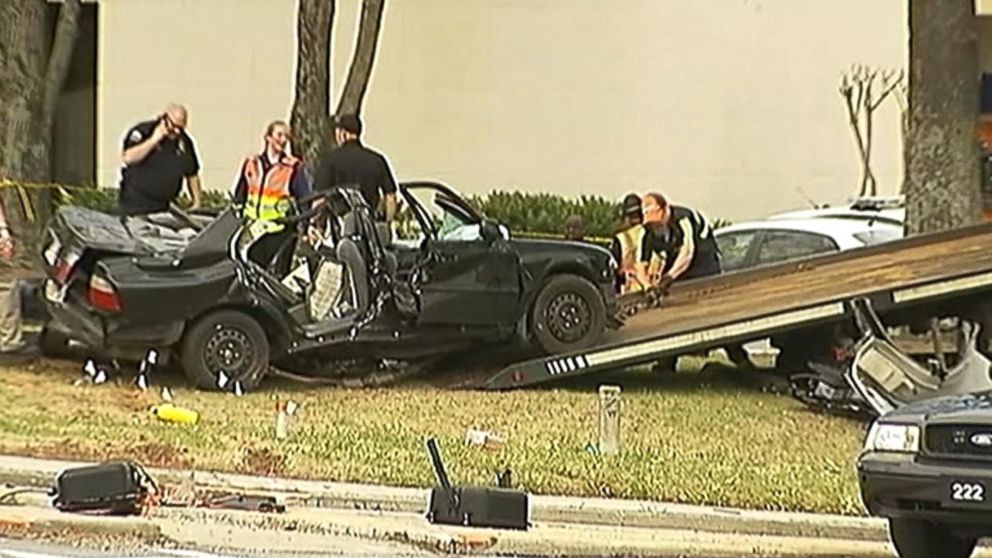 Stokes had an enlarged heart in 2013 and was given six months to live without a heart transplant. At the time, doctors said they wouldn't give him a transplant because of "noncompliance," which means they didn't think he could be trusted to follow medical directions.
His mother, Melencia Hamilton, told ABC News at the time that she thought doctors made their decision to deny Anthony because he had low grades and trouble with the law.
"He was just fighting," Hamilton said. "Trying to take up, just trying to take up for his brother because somebody was bullying his brother."
The hospital then reversed its decision, and Stokes underwent the transplant in August 2013.
NYU Langone bioethicist Art Caplan said Stokes's case was a difficult one to begin with, but Tuesday's events don't change anything.
"The bottom line is I don't really think today's sad events mean two years ago we shouldn't have given him a chance," Caplan said. "We didn't know what would happen to him."
He said even prisoners are sometimes given organ transplants, and teens, who are often not good at complying with medical directions, get organ transplants all the time.
"You almost always have to live with some people who are going to get into things post-transplant that we might not like," he said. "That's just humanity."