Texas sues Biden administration for requiring pharmacies to fill prescriptions for abortion pills
The HHS issued guidance to pharmacies about abortion pills in July.
Texas is suing the Biden administration and asking a judge to block a rule requiring pharmacies to fill prescriptions for abortion pills.
The Department of Health and Human Services issued guidance in mid-July -- just three-and-a-half weeks after the Supreme Court overturned Roe v. Wade -- to 60,000 retail pharmacies across the country.
Under the guidance, the federal agency reminded them that if they refused to supply abortion-inducing prescriptions, they could be violating federal law.
The lawsuit was filed Tuesday against the HHS by Texas Attorney General Ken Paxton in the Western District of Texas Midland Division.
In the lawsuit, Paxton claims the Supreme's Court decision over the summer shows that states can implement their own laws when it comes to governing abortion and that the federal government does not have any right to intervene.
Pharmacies that dispense abortion pills in states where abortion is severely restricted could be violating state law, Paxton claims.
"The Biden Administration knows that it has no legal authority to institute this radical abortion agenda, so now it's trying to intimidate every pharmacy in America by threatening to withhold federal funds," Paxton said in a statement. "It's not going to work."
The statement continued," Texas and several other states across the country have dutifully passed laws to protect the unborn, and we are not going to back down just because unelected bureaucrats in Washington want to create illegal, extremist federal policies."
HHS did not immediately respond to ABC News' request for comment.
Last month, the U.S. Food and Drug Administration allowed Americans to order mifepristone, an abortion drug, through mail-order pharmacies or at retail chains such as CVS or Walgreens provided it's under a certified prescriber or a certified pharmacy.
Both chains said they were asking for FDA certification to be able mail abortion pills.
However, a group of 20 state attorneys general -- led by Missouri Attorney General Andrew Bailey -- wrote a letter to CVS and Walgreens warning that dispensing abortion pills by mail could be illegal.
"Federal law expressly prohibits using the mail to send or receive any drug that will 'be used or applied for producing abortion'," Bailey wrote. "The text could not be clearer: 'every article or thing designed, adapted, or intended for producing abortion…shall not be conveyed in the mails.' And anyone who 'knowingly takes any such thing from the mails for the purpose of circulating' is guilty of a federal crime."
The Texas lawsuit comes just days before a ruling is expected to come from a federal judge in the Lone Star State on abortion medication.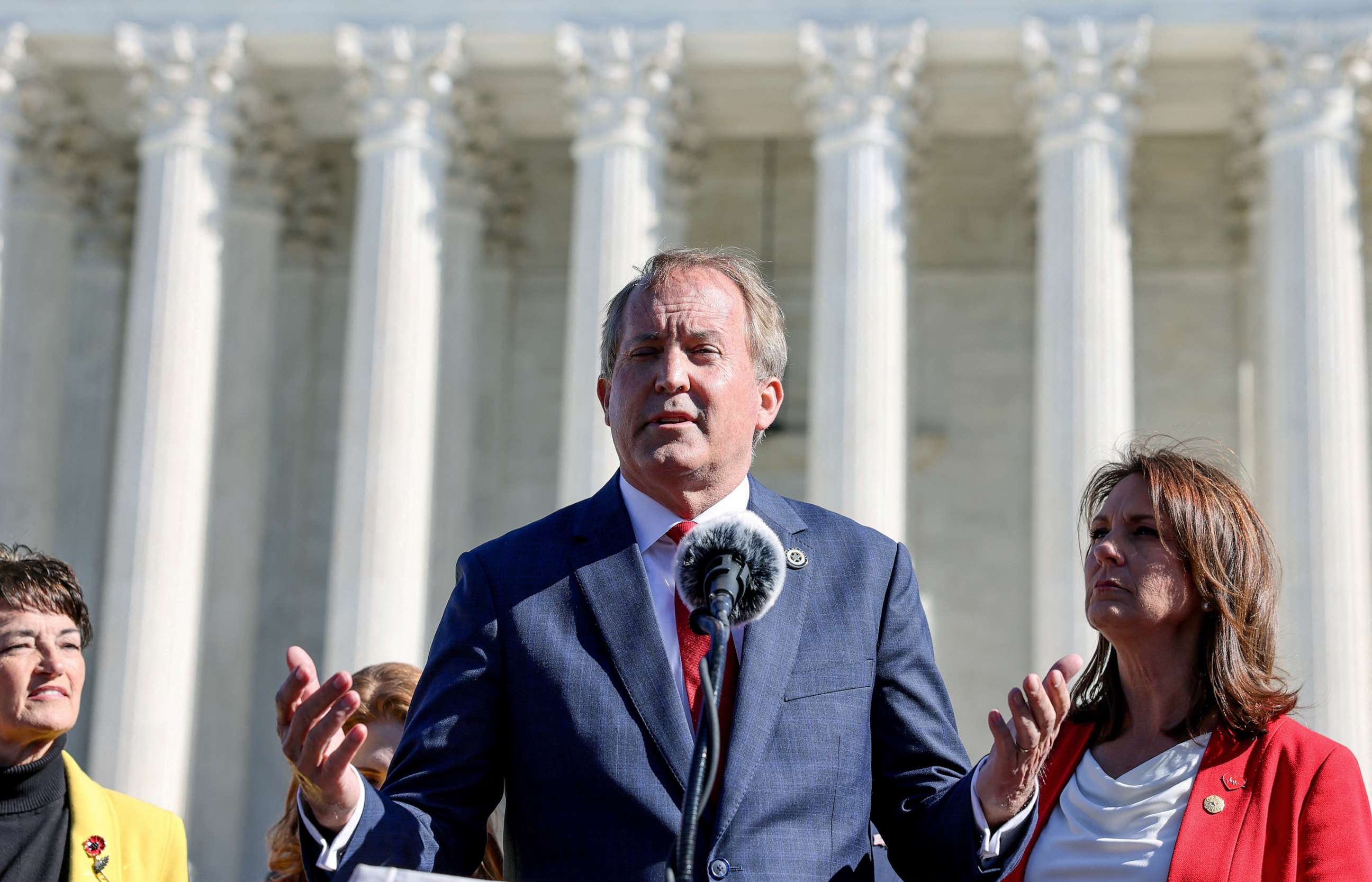 A lawsuit was filed in November by a conservative legal group asking that the U.S. Food and Drug Administration's approval of mifepristone be revoked and that the drug be pulled from the market, claiming that the drug harms patients.
If the Texas judge rules in favor of the plaintiffs, there would be a nationwide injunction on mifepristone, affecting even states where the procedure is legal.