Things to Know Before Buying Another Supplement
Educate yourself before hitting the supplement aisle.
November 11, 2014, 3:06 AM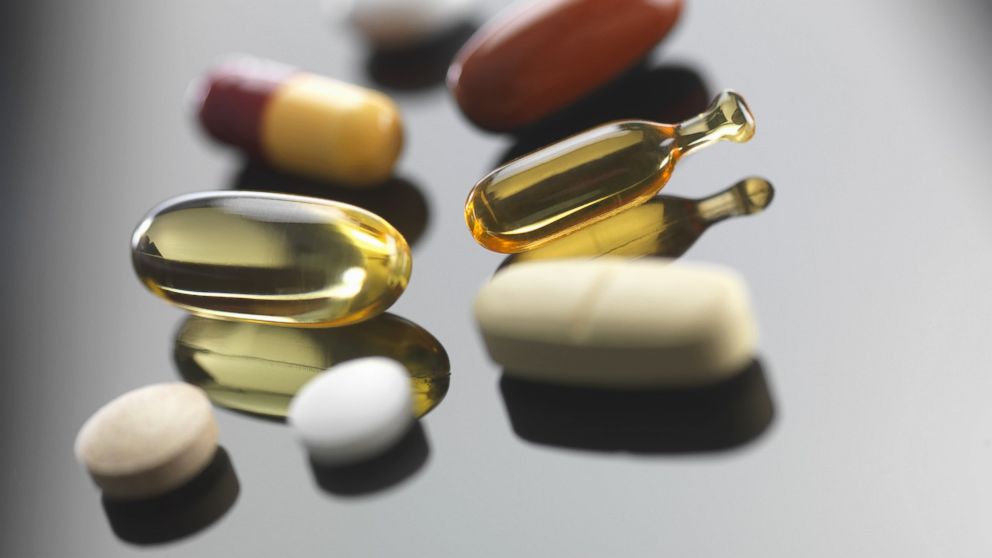 — -- intro: The supplement aisle at the drug store is lined with products that promise to prevent illness, improve energy, boost metabolism, even brighten your skin. You probably already know these capsules aren't necessarily silver bullets to perfect health. (Whatever benefits your multivitamin or Omega-3 supplements offer, you still have to exercise and eat right, for example.) But you do expect them to be safe to swallow, at the very least.
Sadly, a new study in the Journal of the American Medical Association suggests otherwise. After analyzing supplements that had been recalled by the FDA for containing banned substances—such as steroids or powerful prescription medications like Viagra and Prozac—researchers found that roughly two-thirds of the tainted products were back on store shelves with the same illicit ingredients at least six months later.
6 Myths (and Facts) About Weight Loss Supplements
Because supplement makers are subject to little regulatory oversight from the U.S. Food & Drug Administration, they aren't required to prove a product's safety (or efficacy) before it goes to market. And as this study shows, some fail at accurately providing the most basic safety information.
That said, the supplement industry is vast; Americans are expected to spend $32.4 billion on vitamins and dietary supplements in 2014, according to a Euromonitor International report. And there are reputable, safe supplement-makers out there.
Our buyer's guide can help you avoid sketchy ingredients and choose the most established, trusted brands.
quicklist: 1category: Things to Know Before Buying Another Supplementtitle: Be wary of certain types of pillsurl:text:Namely exercise, weight-loss, and sexual-enhancement supplements. The products analyzed in the JAMA study fell into these three categories. Several of the weight-loss supplements actually contained an amphetamine-like drug called sibutramine, which is banned in the U.S., Asia, and Europe.
Warning: Do Not Mix These Supplements
quicklist: 2category: Things to Know Before Buying Another Supplementtitle: Shop selectivelyurl:text:Big-chain drugstores, pharmacies, and supplement stores like GNC or the Vitamin Shoppe may act faster to pull recalled items.
quicklist: 3category: Things to Know Before Buying Another Supplementtitle: Don't bargain-hunturl:text:A University of Minnesota analysis found that for six types of herbal products, the more expensive the supplement was, the more likely it was that the recommended dosage would be consistent with established standards.
quicklist: 4category: Things to Know Before Buying Another Supplementtitle: Steer clear of supplements made in Chinaurl:text:Lack of regulation and poor manufacturing practices in China mean their goods may be more likely to be contaminated with substances like lead.
Vitamins: What to Take, What to Skip
quicklist: 5category: Things to Know Before Buying Another Supplementtitle: Check for a USP Verified Markurl:text:It means that the nonprofit US Pharmacopeia has verified that a product contains the ingredients on the label in the amounts specified and doesn't contain unacceptable levels of contaminants.