— -- Football players at UCLA have started wearing sensor-laden helmets so researchers can study head-hits and concussions for the next three years, the school announced this week.
The $30 million project is funded by the National Collegiate Athletic Association and the Department of Defense, and it involves UCLA, Virginia Tech and the University of North Carolina. All three schools' football teams are using the helmets and will send data to Indiana University to be studied. The project is called Advanced Research Core, or ARC.
At UCLA, 27 volunteer players will wear the helmets that gauge where and how hard they've been hit, measuring hits in units of force of acceleration called g's, Dr. Chris Giza, who directs the UCLA Steve Tisch BrainSPORT Program, told ABC News.
"The first part of the study is trying to figure out normal biological process -- what's that window of brain vulnerability before people can go back to [playing] safely," said Giza.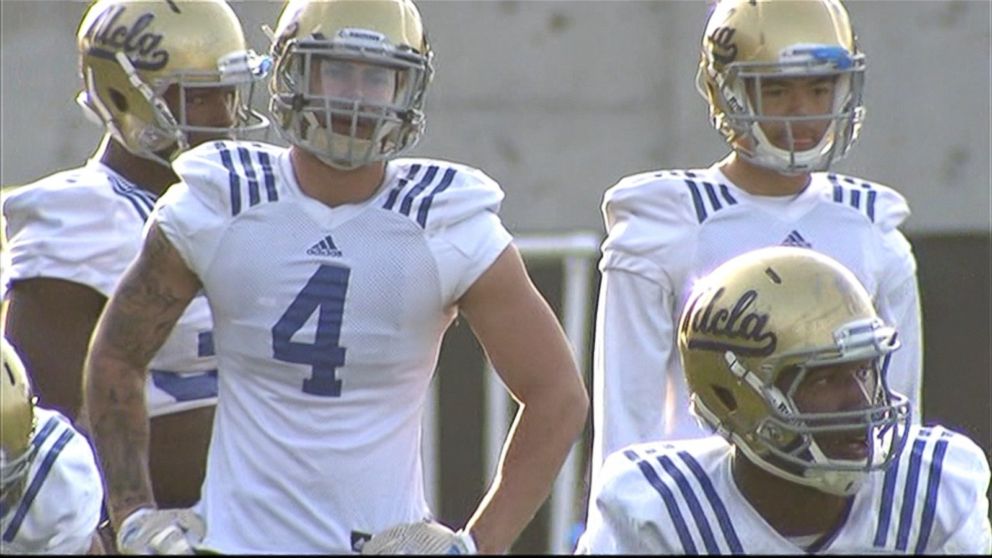 Dr. John DiFiori, head physician at UCLA Health, told ABC's Los Angeles affiliate KABC that the pagers connected to the helmets go off about once a practice to signal a significant hit. There are about 250 hits per practice, he told the station.
Giza is also a professor of pediatrics and neurosurgery at UCLA's David Geffen School of Medicine and Mattel Children's Hospital. He told ABC News he hopes what ARC researchers learn from the college athletes can eventually translate to younger athletes.
The researchers hope their work will continue past the three years so that they can study the long-term effects of repeated concussions, such as CTE and perhaps a predisposition to dementia.
"It will take a longer period of time," Giza said. "[They've] called this the beginning of a Framingham-like study of concussions," referring to the community-wide heart study that began in 1948 and continues to this day.