— -- A Marine veteran is celebrating after successfully undergoing surgery for a double arm transplant and now hopes to achieve his dream of becoming a chef.
John Peck, 31, spoke with reporters today weeks after undergoing a 14-hour transplant surgery in August. Peck became a quadruple amputee in 2010 after stepping on an explosive device in Afghanistan. He spoke to reporters today about what it means to have arms again.
"I loved them the minute I saw them," he said in a video released by Brigham and Women's Hospital. "The skin color is a perfect match ... everything is just perfect."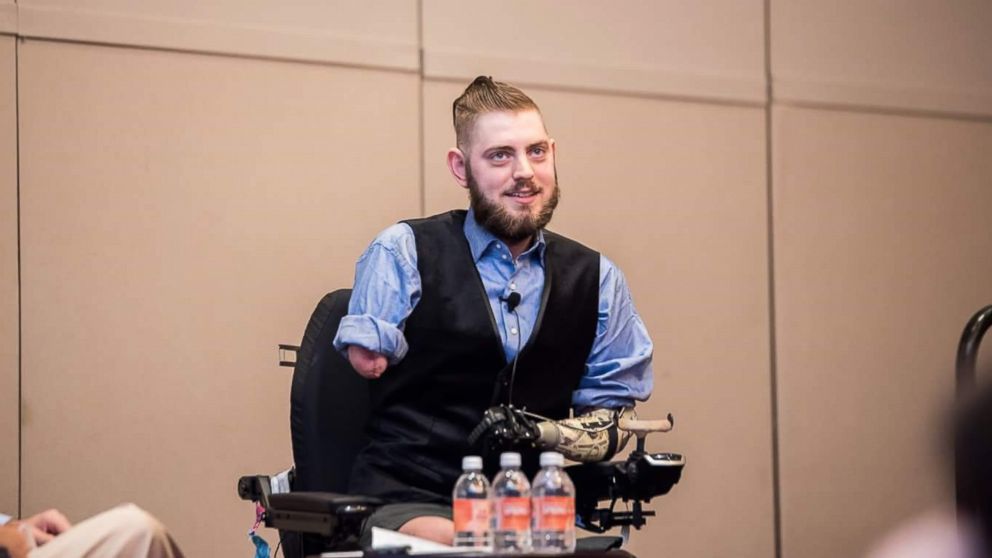 Dr. Simon Talbot, a plastic and reconstructive surgeon and lead surgeon on Peck's surgery at Brigham and Women's Hospital, said the surgery "went seamlessly."
The former Marine is now undergoing rigorous therapy to help him get used to his new limbs. Sensation in the transplanted limb usually takes weeks to months to develop, since nerves grow slowly.
"It is difficult to predict exact how much function will return," said Talbot at a press conference today. Talbot added that they expect the veteran "should be able to perform routine daily activity."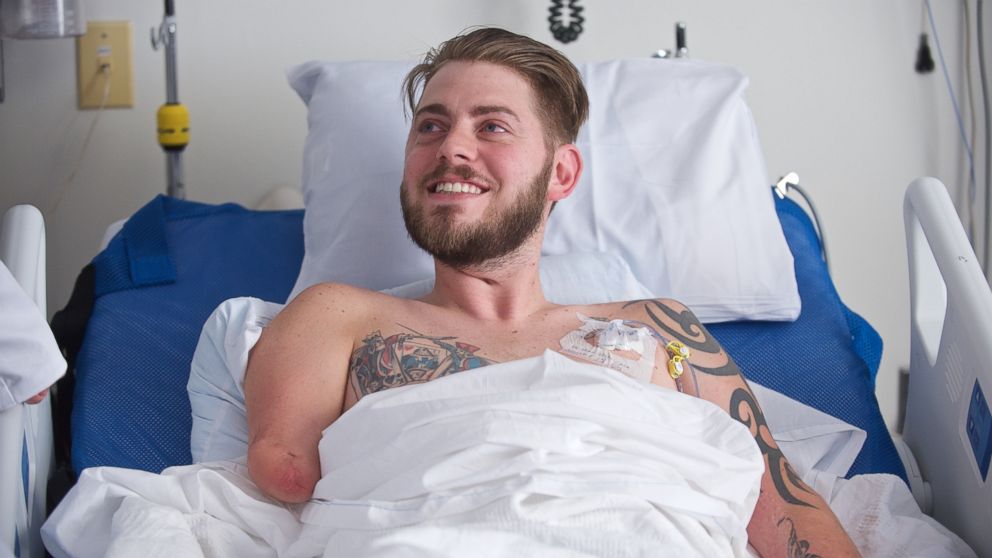 The arms are first attached by the bone and then the veins, arteries, muscle and finally nerves and skin are stitched together slowly. Once attached, the recipient has to undergo weeks to months of physical therapy to ensure the muscles don't wither and to help encourage the nerves to grow. This is the fourth double arm transplant the team at Brigham and Women's Hospital has ever performed.
In a video released by the hospital, Peck thanked the donor family, who wished to remain anonymous.
"I just want them to know that this gift is not going go to waste as all," Peck said in the video.
While Peck's body rejected the transplant limbs for a brief period a few weeks after the surgery, the transplant team was able to control the immune response by changing the medication. Dr. David Crandell, a physiatrist and amputee program medical director at the Spaulding Rehabilitation Network, said Peck's skills and drive as a Marine have been evident as he goes through the rehabilitation process.
"John spent less than one week on inpatient service, and the last three weeks as outpatient, participating in almost daily physical therapy and occupational [therapy]," said Crandell. He brought "an intensity to all his therapy which is clearly evident."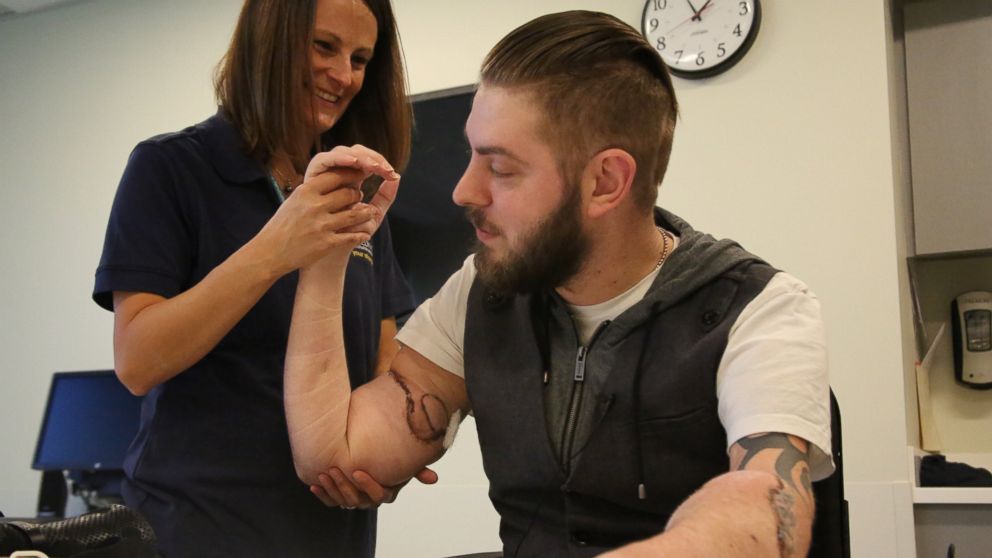 For the veteran, the new limbs also mean he has a shot at a second career -- this time, in the kitchen.
"My dream job since I was 12 is to become a chef," Peck told reporters today. He even hopes to someday win the title of "Next Food Network Star" thanks to his transplanted arms.
Though he's still in recovery, Peck said he has regained some sensation, although he cannot feel his fiancee's hand in his unless she gives his palm a firm squeeze.
"What means more to me than all of that ... I will be able to hold Jessica's hand and and be able to feel it," he told reporters today of the transplanted arms. "That is a precious gift."
Dr. Lei Lynn is an internal medicine resident at George Washington University Hospital and a resident in the ABC News Medical Unit.