— -- A former Olympic hopeful-turned-truck driver has released a book on how to stay fit and lose weight even if you have a largely sedentary lifestyle.
Siphiwe Baleka is attempting to revolutionize the trucking industry, which has often been called one of the country's unhealthiest industries.
The fitness guru and long-haul trucker shared tips from his new book, "4-Minute Fit: The Metabolism Accelerator for the Time Crunched, Deskbound, and Stressed Out," live on "Good Morning America" today.
Baleka, a former NCAA Division I athlete at Yale University who failed to qualify for the 1992 U.S. Olympic swimming trials in the 100-meter freestyle by just 0.8 seconds, became a trucker in 2008 after searching for a job that would allow him to travel.
As a truck driver, Baleka said his metabolism plummeted, and within weeks of spending all day sitting down, he gained 10 percent of his body weight.
He decided to retake control of his health, and then help other truck drivers do the same. Baleka eventually became a full-time fitness coach for the trucking company Prime Inc., where he has worked with thousands of truck drivers to help them stay fit and healthy while on the road.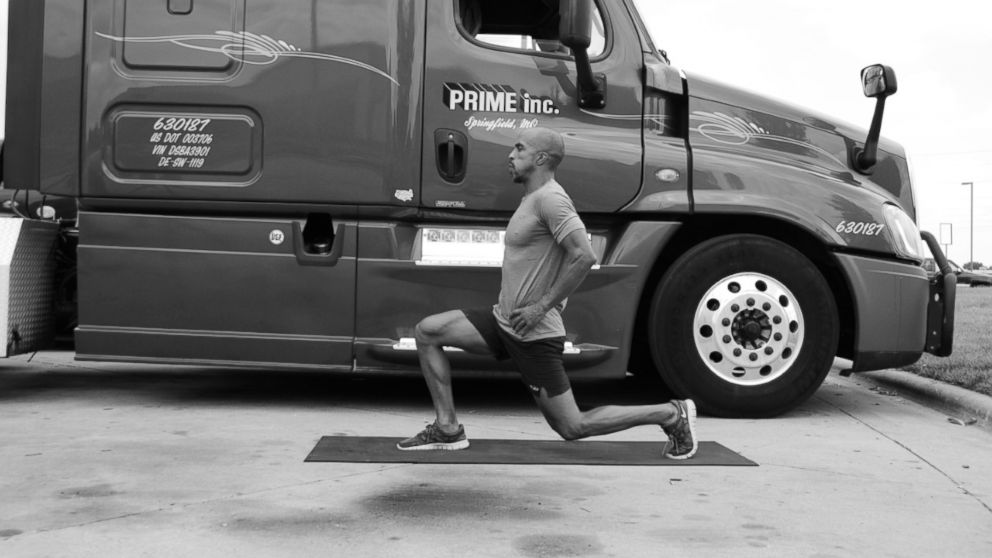 Here are Baleka's top three metabolism-boosting tips:
1. "Get 4 minutes of rigorous exercise a day"