— -- The secret to a long life? Sleep and sushi.
That's the advice, according to the world's oldest person, Misao Okawa, who turned 117 today.
Okawa, who was born in 1898 to a kimono maker, celebrated her birthday early on Wednesday at the Kurenai Nursing home in Osaka, Japan.
She donned a pink kimono with cherry blossom prints and a pink daisy pin in her hair.
And, of course, there was cake.
Asked for the secret to her long life, Okawa teased, "I wonder about that too." She's previously said the key is eating sushi and getting enough sleep, Guinness World Records reported.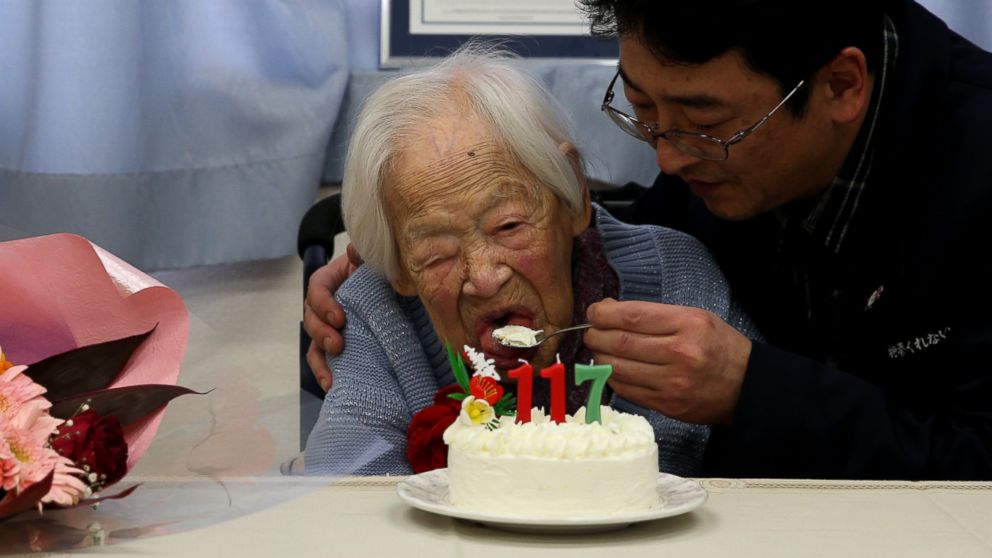 The 117-year-old eats three large meals a day and makes sure she sleeps eight hours a night,Guinness World Records said, adding the nursing home's manager Tomohito Okada said her favorite meal is sushi, particularly mackerel on vinegar-steamed rice.
Okawa said she was "very happy" to be 117, though her time "seemed rather short" when Osaka government official Takehiro Ogura asked how she felt about living for 117 years. Ogura gave Okawa a big bouquet to mark the day.
In addition to holding the title of "world's oldest person," Okawa is also one of few people who can call themselves a supercentenarian, a person 110-years-older or older.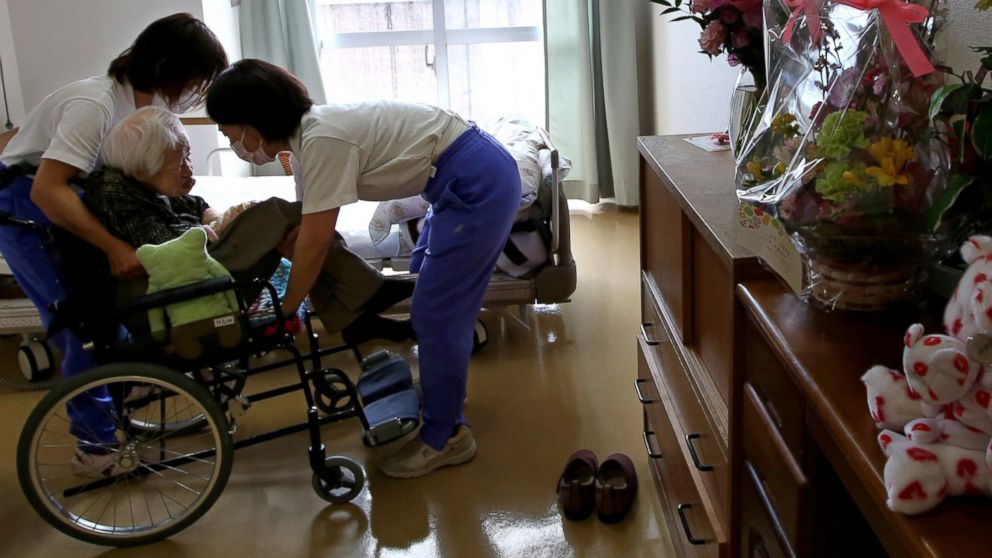 "Reaching this age is an exceptional achievement, especially given the average life span for women in Japan is just under 85.9 years," Guinness World Records said.
"Misao has lived across three centuries," Guinness World Records added, "which have seen immense social and technological advances including the advent of motor vehicles, flight, mobile telephones, social networking sites and six UK monarchs, four emperors of Japan and 20 US presidents."
Okawa married her husband Yukio in 1919, and they had two daughters and one son. She now has four grandchildren and six great-grandchildren. Her husband died in 1931.
The Associated Press contributed to this report.