Here's the latest information you need to know about the Zika virus based on new reports by health officials.
Interested in
?
Add as an interest to stay up to date on the latest news, video, and analysis from ABC News.
The Virus Is "Spreading Explosively"
The virus has been rapidly spreading across the Americas since early last year, the World Health Organization said today. WHO Director General Dr. Margaret Chan said she was "deeply concerned" about the increase of Zika virus cases.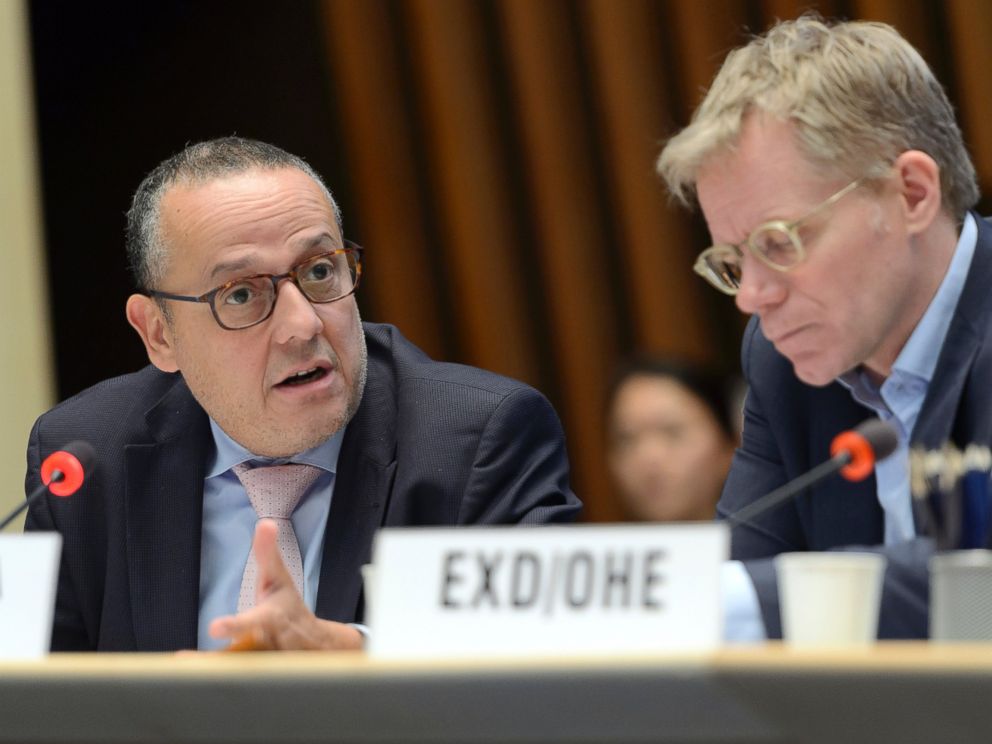 A Vaccine for the Virus
Dr. Anthony Faucci, the director for National Institute for Allergy and Infectious Disease, told ABC News that based on past experience with similar viruses, it may be possible for health officials to start testing a vaccine for the Zika virus later this year. The test would determine if the vaccine "is safe and effective," he noted.
Approval of a vaccine that could be readily available would likely take years, he said, and he advised Americans not to panic. A major outbreak is unlikely to happen in the U.S. because of surveillance and mosquito control methods, he said.
"Having a major outbreak like they are having in Brazil is not something that we think is likely but we are going to be very vigilant about it," Faucci said.
Where Is the Zika Virus Outbreak Happening?
The virus has been reported in Africa, South Asia and Polynesia but now it's also being found in Central and South America.
An outbreak of the disease in Brazil lead to an alert by the Pan American Health Organization last May. The U.S. Centers for Disease Control and Prevention have issued a travel alert for 24 countries and territories where the virus transmission is ongoing.
Those countries and territories are: Brazil, Colombia, El Salvador, French Guiana, Guatemala, Haiti, Honduras, Martinique, Mexico, Panama, Paraguay, Suriname, Venezuela, Puerto Rico, U.S. Virgin Islands, Dominican Republic, Barbados, Bolivia, Ecuador, Guadeloupe, Saint Martin, Guyana, Cape Verde and Samoa.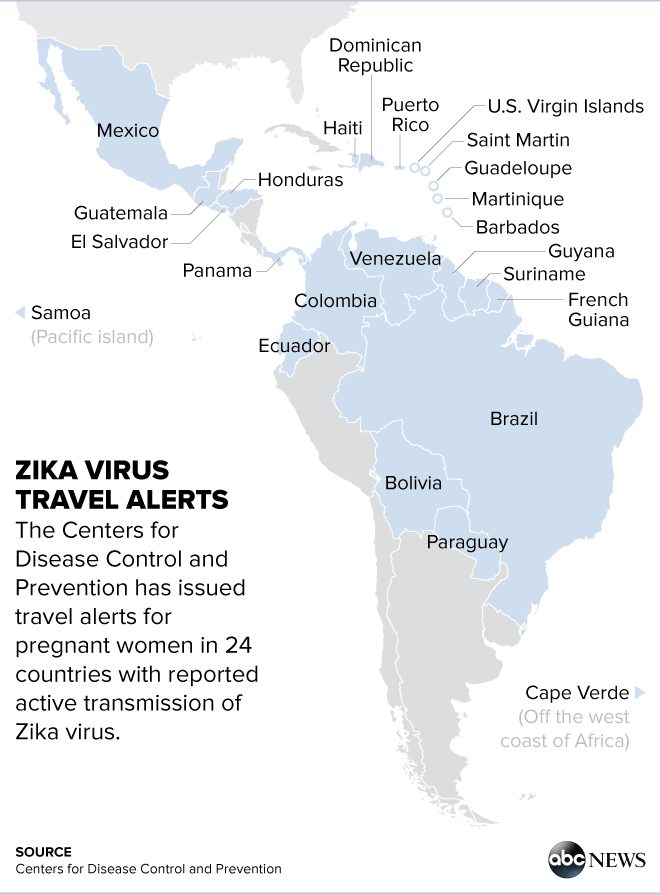 What Does the Virus Do?
Common symptoms of the Zika virus include fever, rash, joint pain and conjunctivitis, according to the CDC. Approximately one in five people infected with the virus show symptoms. Severe complications from the virus that require hospitalization are rare, according to the CDC.
The virus has also been associated with a rise of microcephaly birth defect cases. The birth defect is characterized by a malformed or smaller head and brain and can result in serious developmental delays.
The CDC is also investigating if a rare paralysis syndrome called Guillain-Barre is related to the virus. The syndrome is an immunological reaction that can also occur after other viral or bacterial infections.