A 102-year-old Australian woman has become the oldest skydiver in the world while also raising awareness for the disease that killed her daughter.
Athelstone, Australia, resident Irene O'Shea celebrated her 100th birthday by skydiving for the first time, and has taken the extreme leap of faith every year since, according to SA Skydiving, the Adelaide-based company that O'Shea has jumped with each time.
Sunday's skydive, which broke the world record, "went smoothly," SA Diving said, describing her as "an absolute joy to have in the dropzone."
O'Shea's daughter died of motor neurone disease years ago, according to SA Diving. She saw this year's skydive as the "perfect opportunity" to raise money and awareness for the Motor Neurone Disease Association of South Australia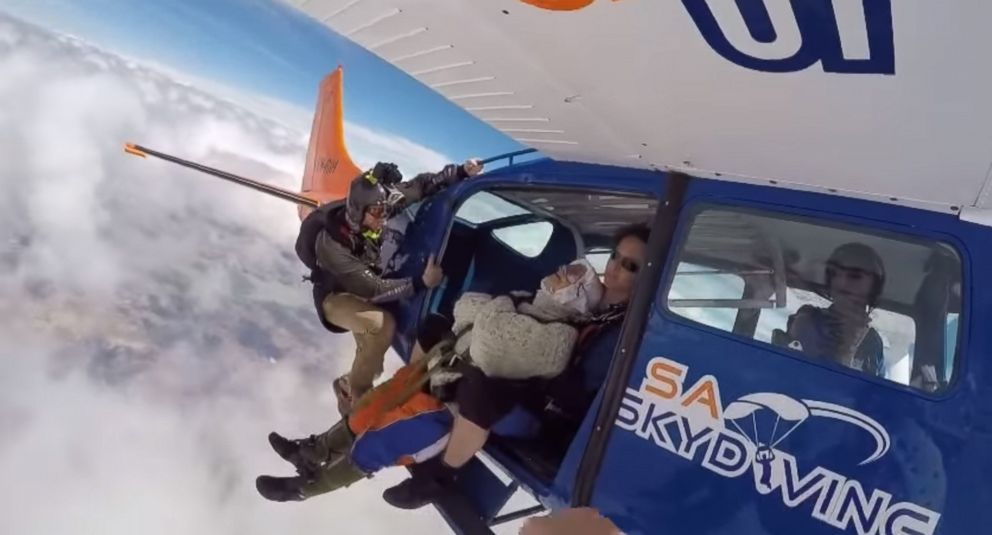 O'Shea jumped from 14,000 feet at SA Skydiving's Langhorne Creek Dropzone with instructor Jed Smith, a 24-year-old paramedic who she made her previous jumps with. The pair fell at about 136 mph before the parachute was deployed, according to SA Skydiving.
Video showed O'Shea -- clad in a cable-knit sweater -- smiling as she prepared to exit the plane with Smith. The two enjoyed views of Langhorne Creek and Lake Alexandrina on the way down, the skydiving company said.
Friends and family -- including O'Shea's grandchildren and great-grandchildren -- were awaiting the centenarian on the ground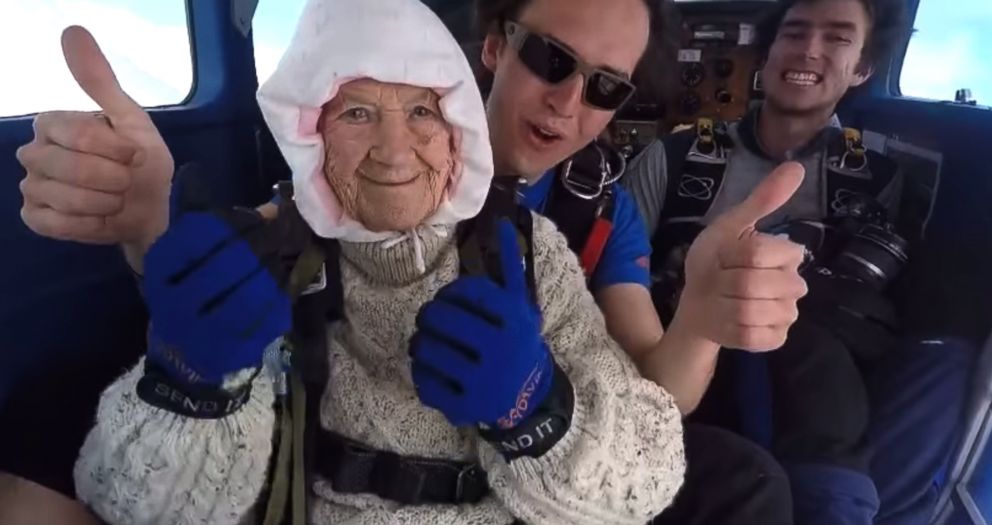 When asked by a local reporter whether she was an adrenaline junkie, O'Shea responded, "As far as I'm concerned I'm the same as everyone else, just a normal person," according to the skydiving company.
Previously, the oldest person to ever skydive was Bryson William Verdun Hayes, a British D-Day veteran who broke the record in May 2017 at the age of 101 and 38 days, the Press Association reported.