LONDON -- The U.S. embassy in London, which recently moved from the historic Grosvenor Square in Mayfair where it had been located for more than two centuries to an expansive new building, has apparently been clearing out surplus items.
Embassy property put up for auction has included nine vehicles, among them a Volvo S60 with a severely-dented front end. "Bodywork front badly damaged in need of major repair and interior good," the listing read.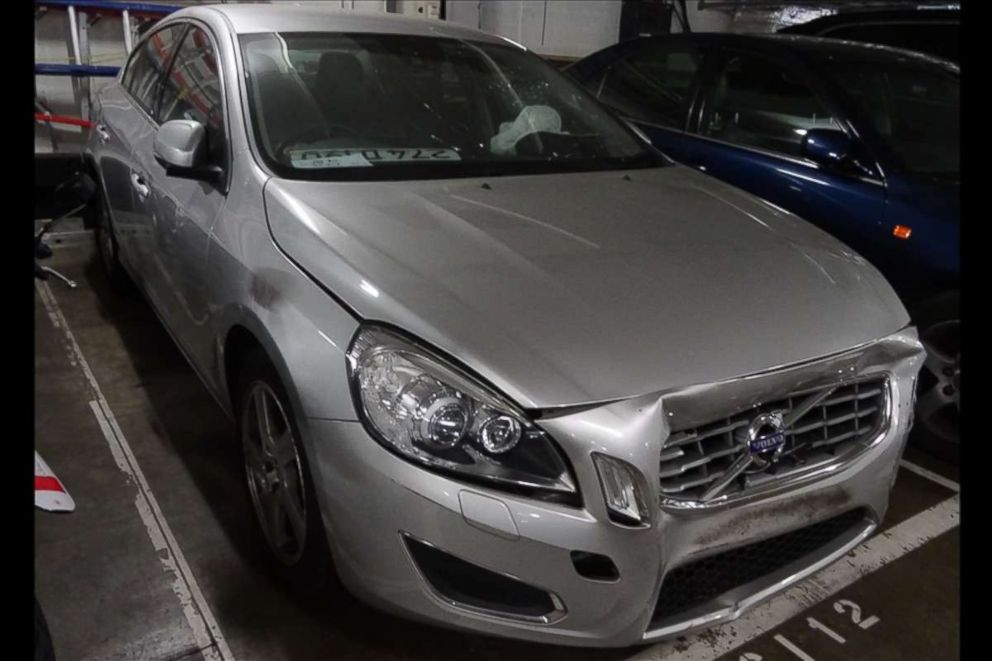 Several laptops were on sale in the recent auction, presumably all still containing internal parts such as hard drives, although none came with their own power supply. Also offered was an electric oven and a pair of table lamps for just under $4, and a floor lamp without a shade ($7).
A new auction has been opened on the State Department website that closes Aug. 8. It appears the embassy is selling 1,200 rolls of toilet paper for $130. Also available is a saw, another lamp without a shade ($34), bar code scanners, broken vacuum cleaners (also $34) and several desk lamps that are missing power cables (the description encourages sellers not to be put off, because the cables are "widely available) - $28.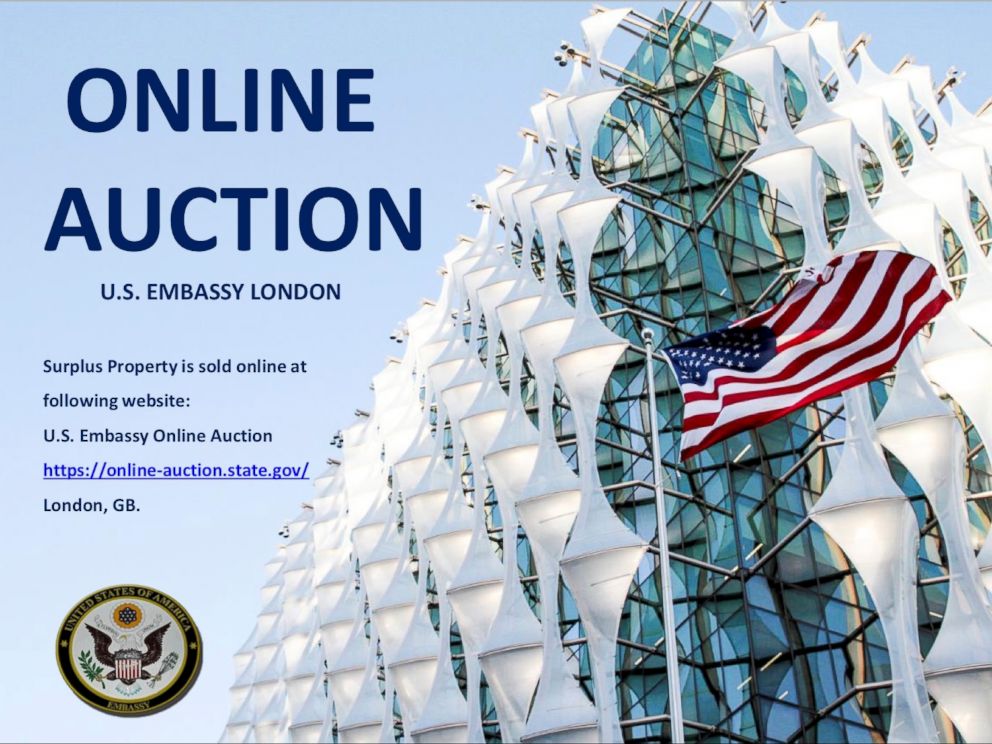 The decision to move the American diplomatic mission in London came during the administration of President George W. Bush due to concerns about the security of the old site. The new embassy building which opened in January cost $1 billion to build, the most expensive ever for a U.S. embassy.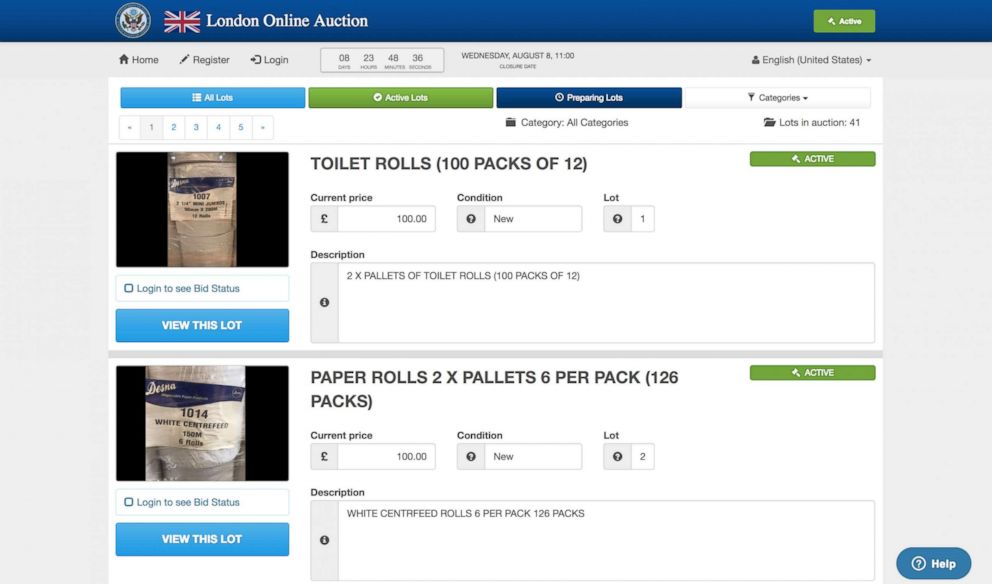 Its location in an expansive site on Embassy Gardens set away from the nearest road is a stark contrast to the old location in bustling Mayfair.
U.S. embassy officials in London could not immediately be reached for comment. But the State Department's Foreign Affairs Manual shows that auctions of excess embassy property are routine. The State Department auction site lists current or coming auctions by embassies in Stockholm, Turkey and Lisbon among others.