At least 176 people have died in recent days after torrential rain caused landslides and flash flooding across western Japan in what has become one of the country's worst weather-related disasters in years.
Japanese Chief Cabinet Secretary Yoshihide Suga announced the rising death toll during a news conference Wednesday, according to the Associated Press.
Some 75,000 rescuers and 80 helicopters have been mobilized for search-and-rescue operations in the affected areas, Suga said.
It's the highest death toll from a flood-related disaster in Japan since 1982. It's also one of the deadliest natural disasters to hit the island nation since an earthquake struck off the coast of Tohoku in 2011, triggering a massive tsunami that crippled the Fukushima Daiichi Nuclear Power Plant.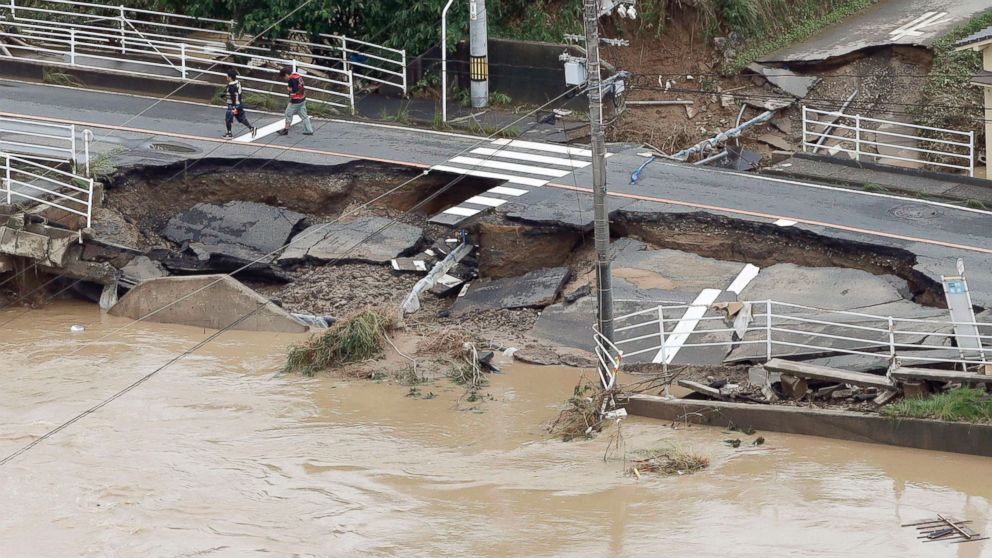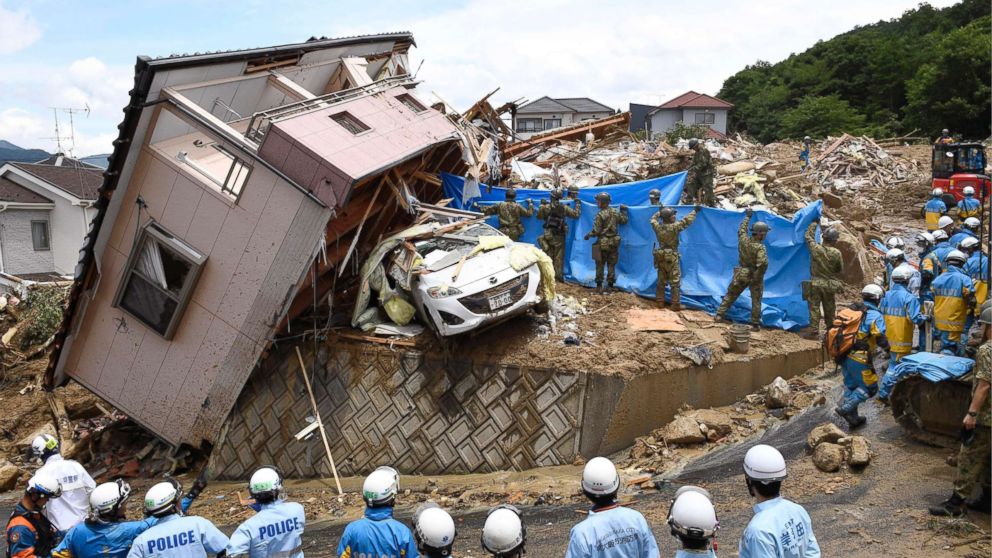 Japan has seen record-breaking rainfall since July 5, with the downpours picking up over the weekend. Large swaths of the southwest received as much as 10 centimeters (almost 4 inches) of rain per hour, according to the Japan Meteorological Agency.
Most of the deaths occurred in the hard-hit prefectures of Hiroshima and Okayama where rain caused several landslides, according to the Japanese Red Cross Society, which has been working with communities since weather warnings and evacuation orders were issued. Evacuation emergency warnings have been lifted, but Japanese authorities are still sounding the alarm about landslides and flash flooding.
Parts of the country that are already inundated could see moderate rainfall over the next 24 hours. The Japan Meteorological Agency has issued flood warnings in Hiroshima and Kurashiki prefectures, as well as warnings for heavy rain and "ground loosening" in central Honshu Island.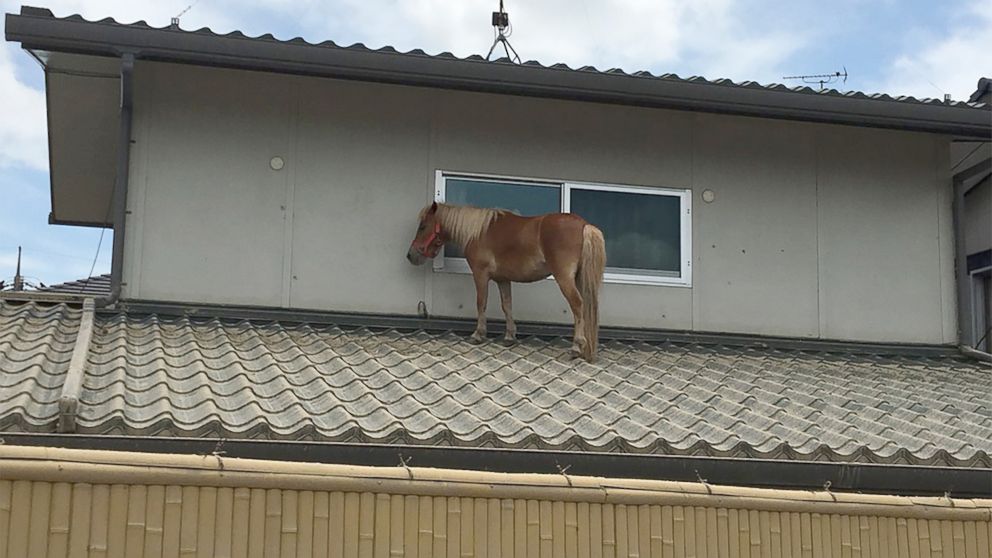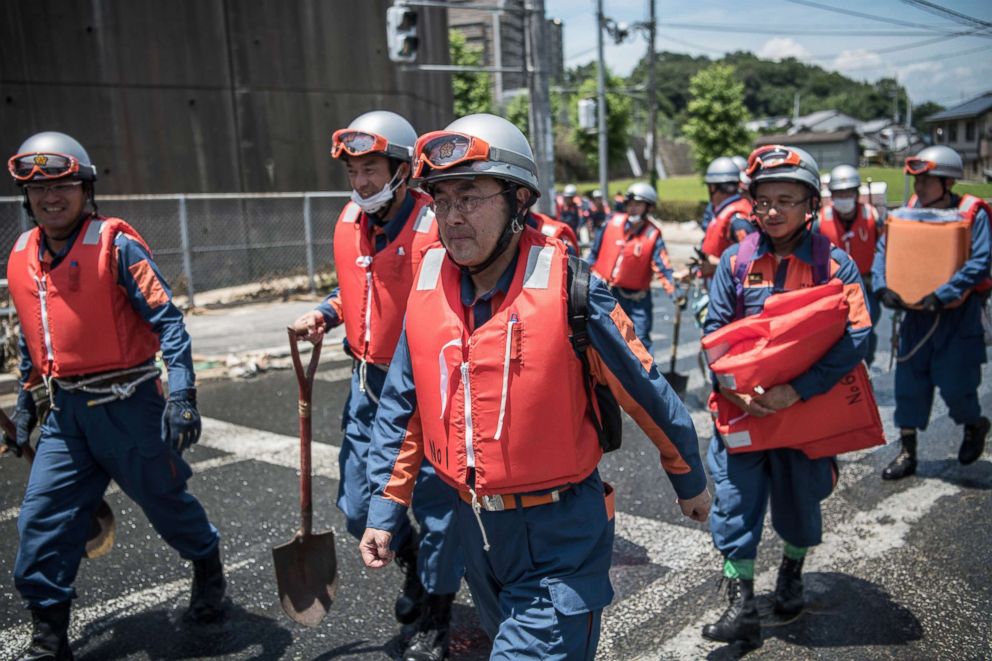 Hiroshima resident Akira Tanimoto on Monday returned to the apartment complex where he and his wife live to check on their unit and their pet birds, which they initially had to leave behind, the Associated Press reported. Their beloved parakeets, Pi-chan and Kyako-chan, were alive but their apartment was barely intact from the deluge. There's no running water, power or food available, and it could take weeks until they can clean the place and get utility services back.
"I can't go back if I wanted to," Tanimoto, 66, told The Associated Press. "Electricity is out, water is cut off and there is no information there."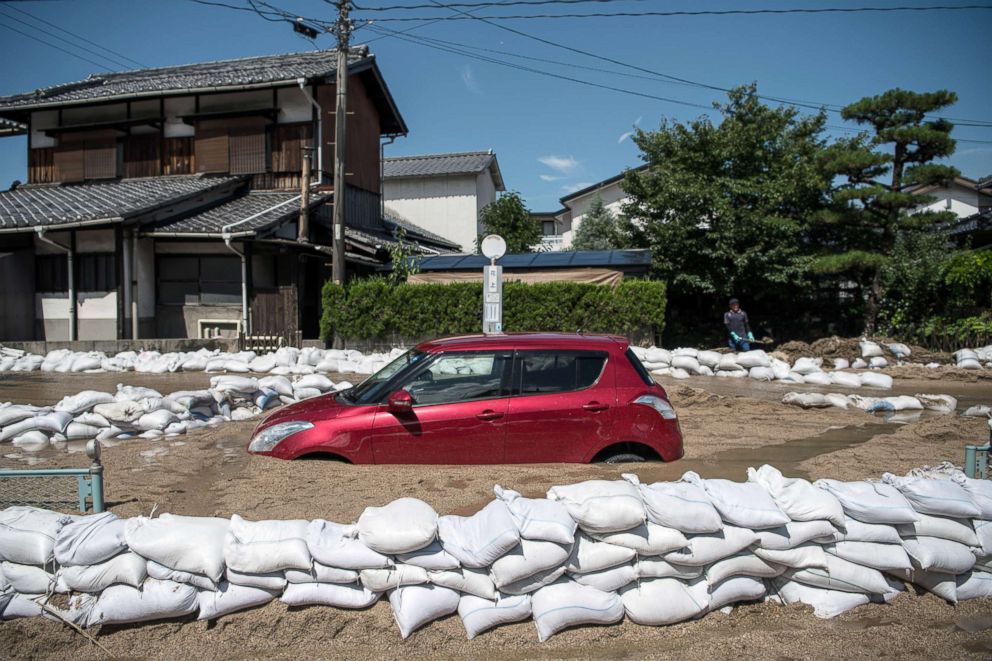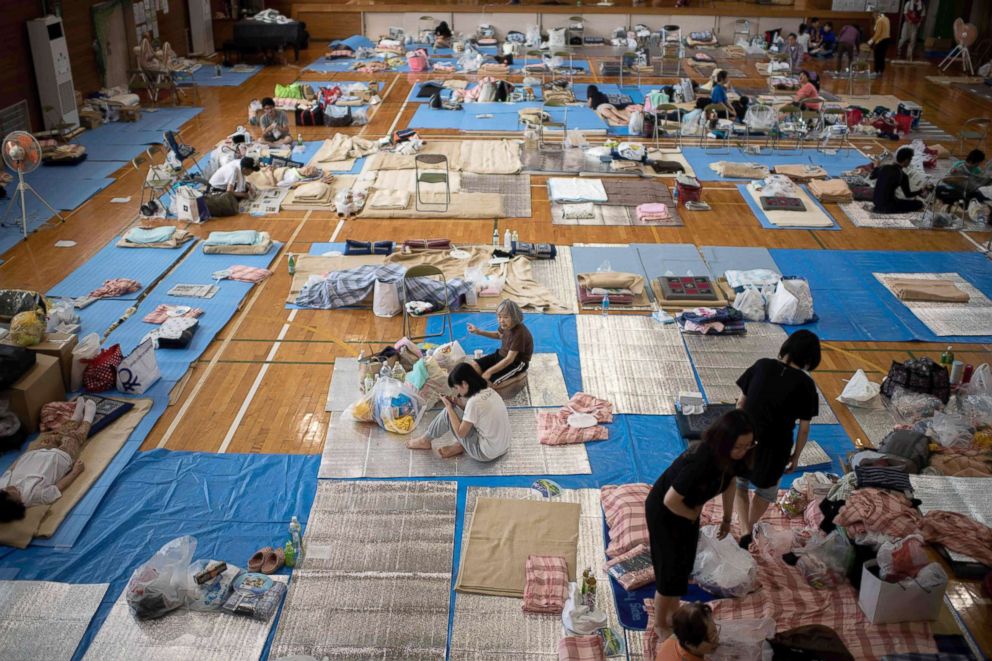 Japanese Prime Minister Shinzo Abe canceled a planned overseas trip this week and instead visited displaced residents at an evacuation center in flood-hit Okayama prefecture on Wednesday, according to Japanese news agency Kyodo News. Images showed him kneeling on the floor to shake hands with an elderly woman and offer words of comfort.
Abe is also planning to visit the prefectures of Hiroshima and Ehime in the coming days, Kyodo News reported.