Reese Fallon, an 18-year-old high school graduate in Toronto, and 10-year-old Julianna Kozis were shot dead when gunfire rang out in the middle of a bustling Toronto neighborhood Sunday night.
Interested in
Canada?
Add Canada as an interest to stay up to date on the latest Canada news, video, and analysis from ABC News.
Julianna, of Markham, was an artistic swimmer with Markham Synchro Club, club president Alacoe MacTavish said in a statement Tuesday.
"Julianna was a beautiful, aspiring athlete who was in her third year in our sport," MacTavish said. "We ask that you join us in extending our thoughts and prayers to Julianna's family, friends and to the entire synchronized swimming community, as we offer them our full support during this tragic time."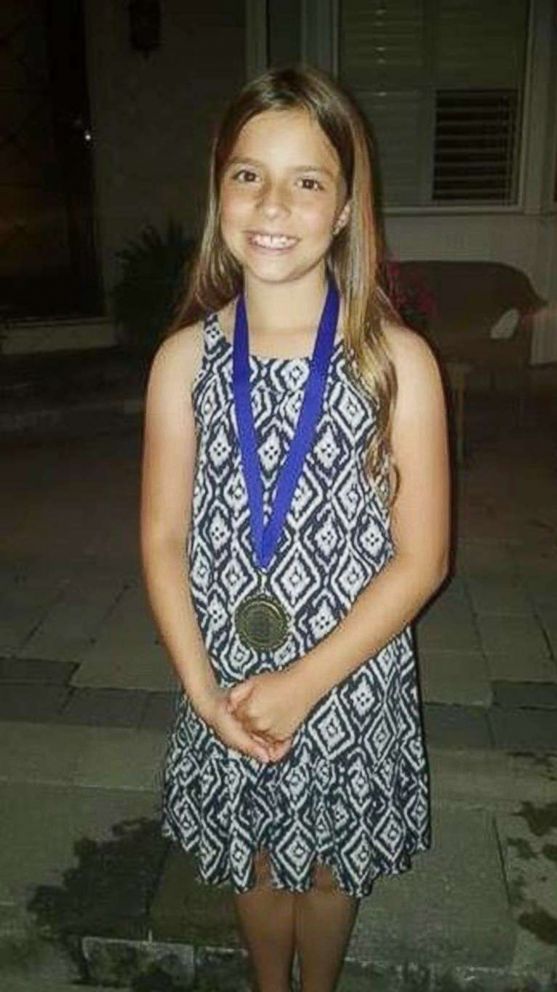 Fallon, meanwhile, was set to start her freshman year at McMaster University in Ontario, according to CTV.
"We are heartbroken to learn that a recent graduate of the TDSB [Toronto District School Board] was among those who tragically passed away as a result of last night's violence," John Malloy, director of education at the Toronto District School Board, said in a statement Monday.
"An engaging student, Reese Fallon graduated from Malvern CI just last month and was highly regarded by staff and loved by her friends," he said.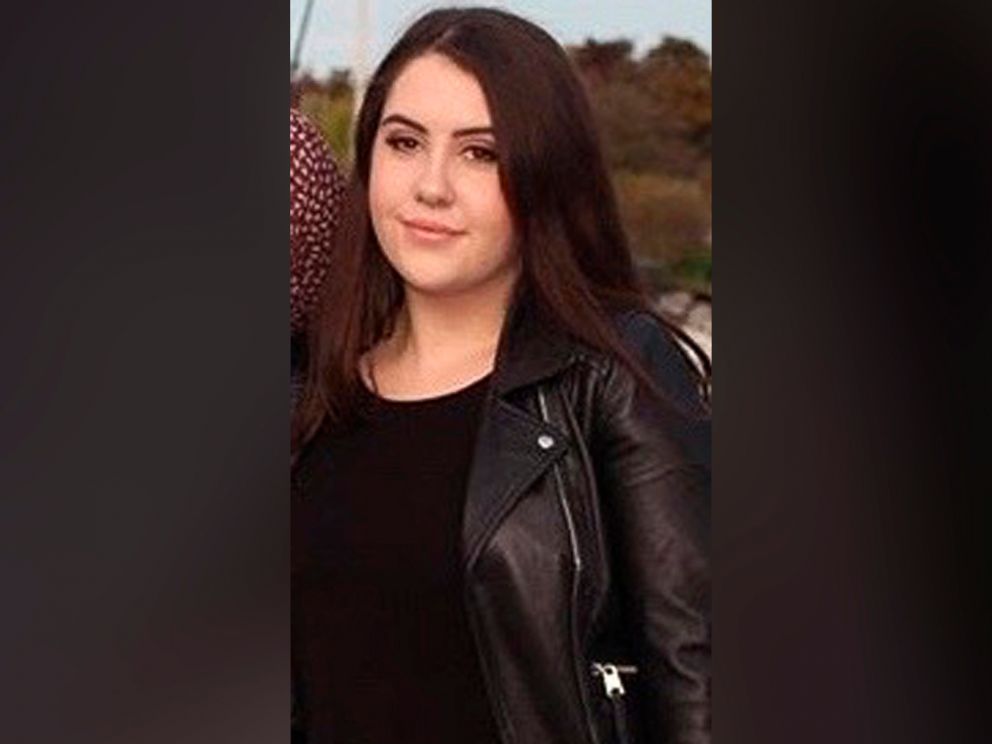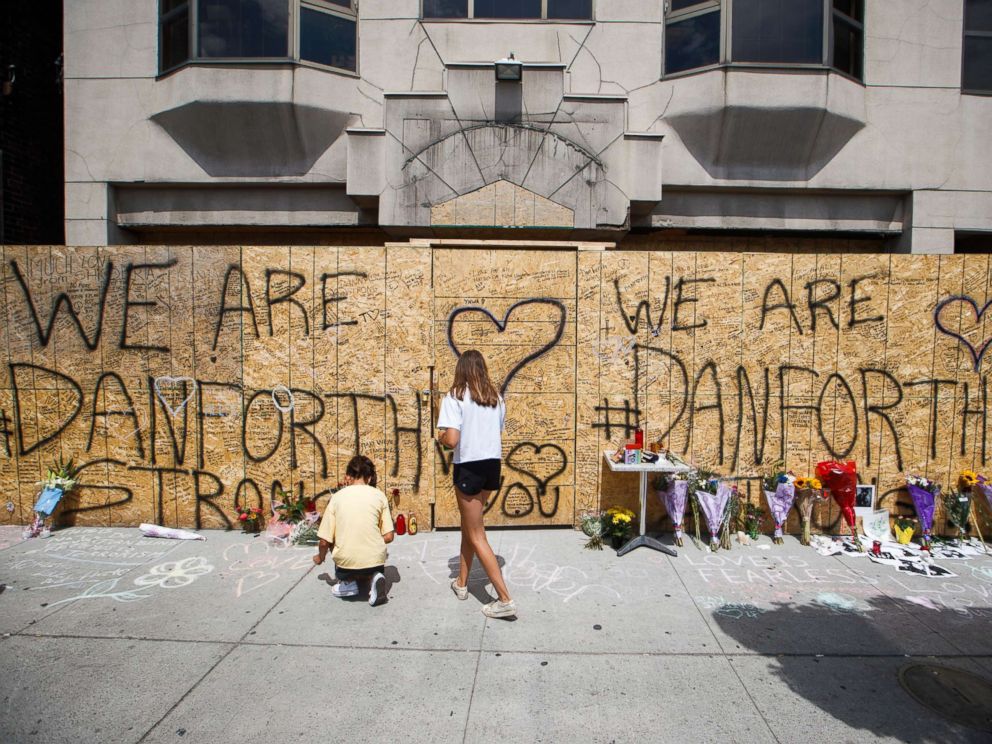 Fallon also volunteered for Canada's Liberal Party, according to The Associated Press.
Nathaniel Erskine-Smith, a Canadian member of Parliament, knew Fallon, describing her as "smart, passionate and full of energy," the AP said.
Flags at her former high school and at school administration buildings will be lowered to half-staff, Malloy said.
Thirteen others, ranging in age from 17 to 59 years old, were hospitalized after the Sunday night attack.
Ali Demircan, who was grazed by a bullet, told CTV, "I feel some burn on my back and I thought that I got hit."
He said he hid in an SUV and then ran to a park and called 911.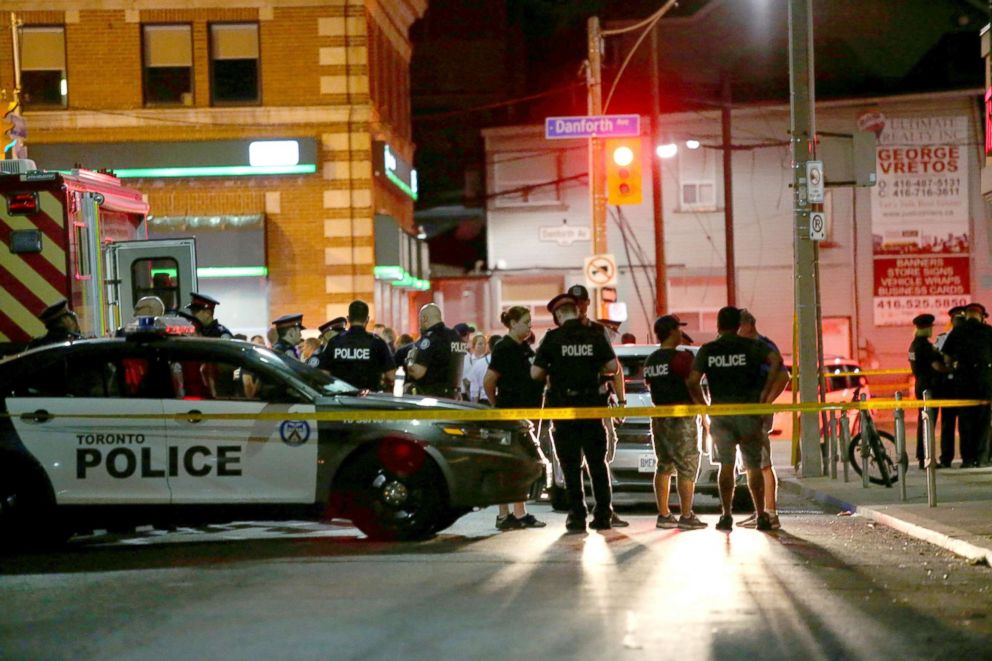 When he looked back at the crime scene, he said he saw a girl on the ground.
"They were trying to save her," he told CTV. "Whenever I close my eyes, I remember her face."
The suspect died in the Sunday night attack.
ISIS claimed responsibility but Toronto police said there's "no evidence to support" the terrorist group's claim.
ABC News' Alexandra Faul contributed to this report.