2 Iranian journalists' trials begin over coverage of woman's death in police custody
Lawyers weren't allowed to defend their clients at their first hearings.
LONDON -- Iran's Islamic Revolutionary Court on Tuesday opened the trial of Niloofar Hamedi, the first journalist in Iran who reported on Mahsa Amini's death in police custody in September.
Hamedi's report came ahead of spiraling mass protests across the country, posing one of the biggest threats against the Islamic regime in over four decades. She published a photo of Amini's family in the hospital hallway hugging and mourning after hearing the news of their daughter's passing. She was arrested a few days later on Sept. 22.
Hamedi faces charges including "Collaborating with the hostile government of the United States" and "conspiring to commit crimes against national security and propagandistic activity against the system," Masoud Setayeshi, judiciary spokesperson, said on April 26.
Amini, 22, was on a trip to Tehran last September when the hijab police, called the "morality police," arrested her for not wearing an outfit that fully matched the Sharia-based compulsory hijab laws of the country. She was taken into custody only to be announced dead at a hospital three days later, according to the Islamic Republic News Agency. Iran Human Rights reported that at least 537 people were killed in the ensuing protests and at least 22,000 people were arrested as IRNA confirmed.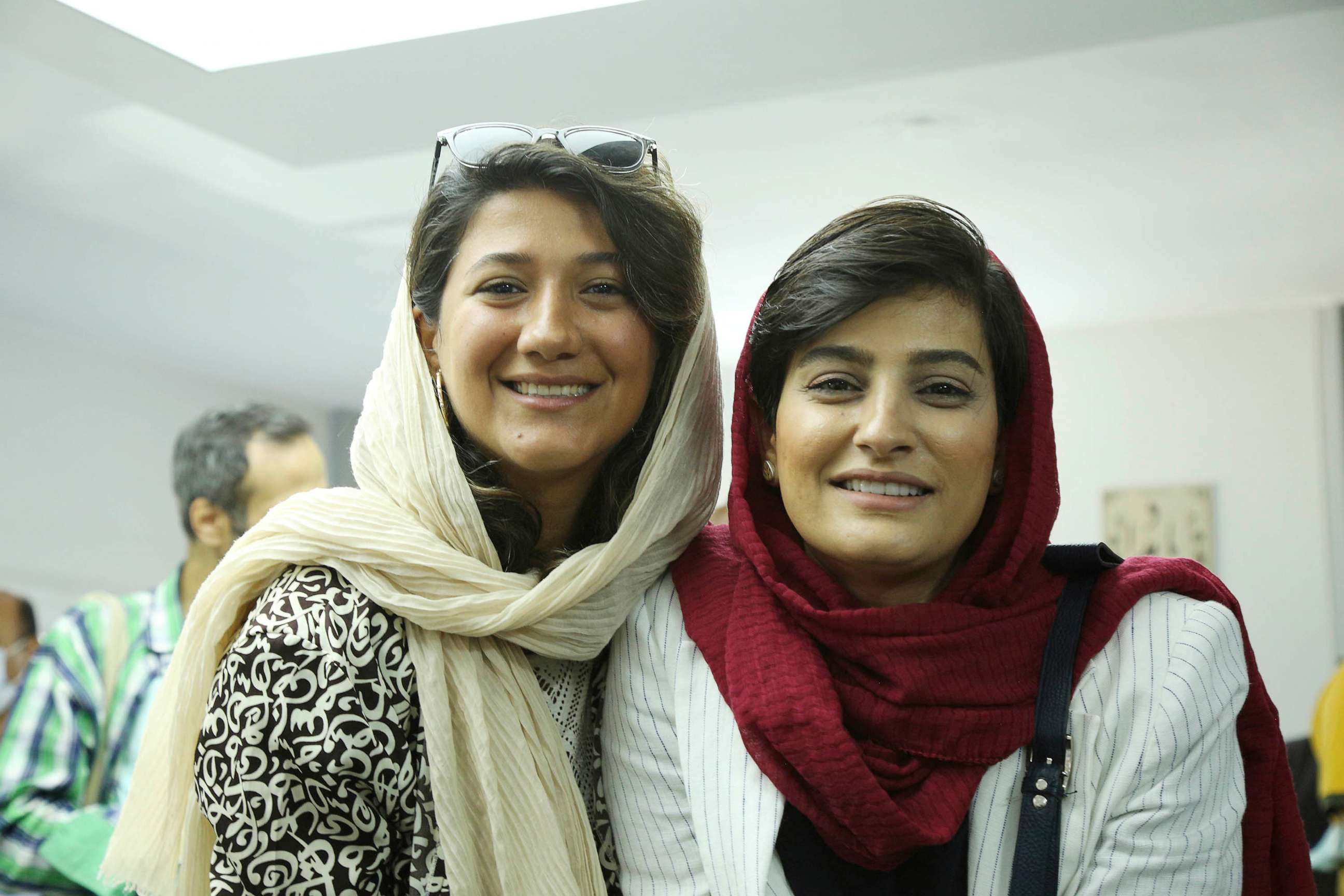 Hamedi's hearing on Tuesday was "private," and family members were not allowed, her husband, Mohammad Hosein Ajurlou, tweeted
"Niloofar denied all the accusations and emphasized that she performed her duties as a journalist within the framework of the law and did not take any action against Iran's security," he wrote, adding that Hamedi's lawyers did not get a chance to defend her.
Another journalist, Elaheh Mohammadi, faces the same accusations as Hamedi for covering Amini's funeral in Saqez, in northwestern Iran. Mohammadi's trial opened on Monday. The two journalists have been in jail for over eight months.
One of Mohammadi's lawyers, Shahab Mirlohi, listed unlawful treatment of his client during her arrest and the hearing process, including keeping her in solitary confinement for long periods of time and assigning the country's revolutionary court for the hearing.
"In our opinion, the Revolutionary Court does not have the jurisdiction to hear this case, and the case should be heard publicly in a competent court (Criminal Court 1) with the presence of a jury," Mirlohi said in an interview with the Iranian daily Hammihan Monday.
"No matter how many times we requested a chance to inform the court of our explanations, unfortunately, we were not granted any chance," he added.
Talking about the atmosphere outside of the court building, one of Hamedi's friends who was there told ABC News that the guards would not allow people to stay for more than a short time around the hearing time.
The friend, who did not want to share her name for security reasons, added that being upon being taken back to the prison, Hamedi managed to sneak a look outside and wave for her friends from behind the dark windows of the black Hyundai she was in.
The continuation of two journalists' hearing proceedings was postponed to the next sessions, the date of which has not yet been announced.