At least 25 Central Americans traveling north to the U.S. border with the so-called migrant caravan had passed into the San Ysidro Port of Entry as of this morning, organizers said.
The asylum seekers are among 150 people, predominantly women and children from Central America, who arrived Sunday at the entrance to the border crossing between Tijuana, Mexico, and San Diego, California.
U.S. Customs and Border Protection Commissioner Kevin McAleenan released a statement that night saying the San Ysidro Port of Entry had "reached capacity" and additional individuals lacking appropriate documentation "may need to wait in Mexico as CBP officers work to process those already within our facilities."
Three mothers, four children and an 18-year-old man, who was traveling alone, were the first caravan members to be allowed into the port for processing Monday night, after waiting about 30 hours outside the facility.
Another 29 migrants were waiting at the door to the port's entrance this morning, after spending the night on threadbare blankets and mats on the concrete ground. Dozens of other caravan members continued waiting nearby in shelters.
Some have secured pro bono legal counsel to assist them in applying for asylum, according to caravan organizers.
Many of the migrants fled violence and poverty in their home countries including Honduras, El Salvador and Guatemala. Hundreds of them traveled north through Mexico in the past month, as part of a caravan organized each year for the past decade by the immigrant advocacy group Pueblo Sin Fronteras.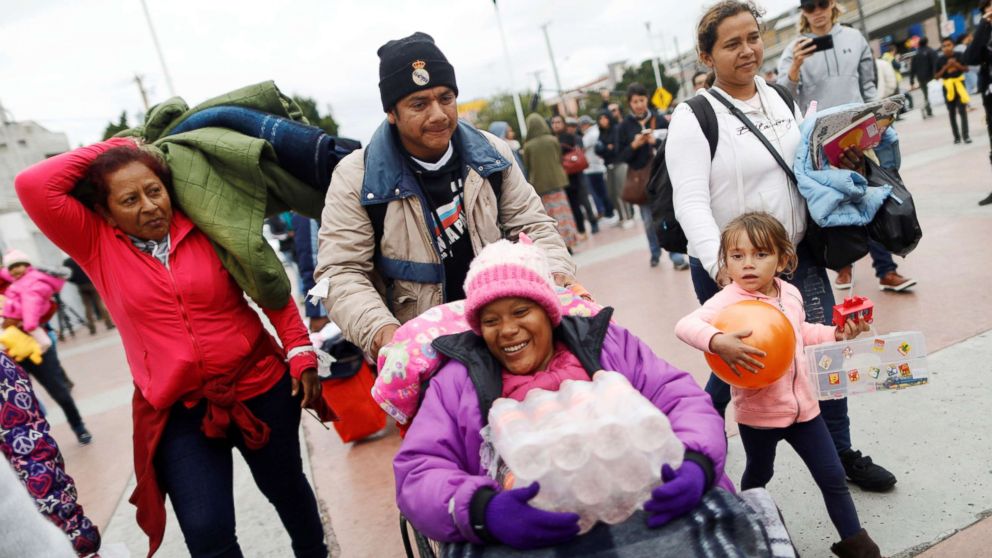 Organizers initially said the caravan would end its journey in Mexico City but they then decided to press on to the U.S. border. The number of caravan members has dwindled since then, with many deciding to remain in Mexico to look for a job and a place to live.
The pilgrimage has captured the full attention of U.S. President Donald Trump, who has taken to Twitter in recent weeks to express outrage that the migrants were "heading here," saying they "better be stopped."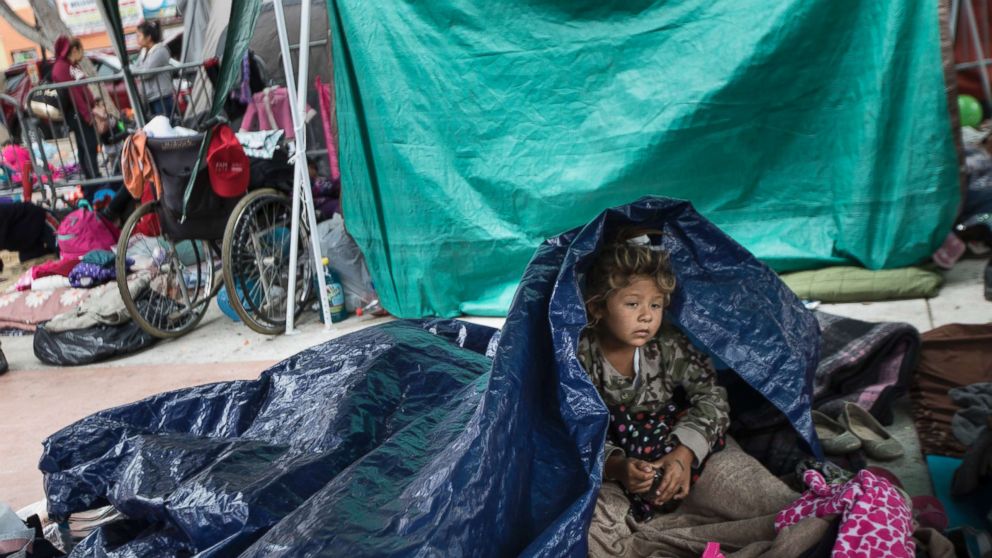 Irineo Mujica, Mexico director of Pueblo Sin Fronteras, said Trump has made a "circus" of the annual migrant trek, which the U.S.-based group has organized since 2010.
"He's trying to use this as political to get his wall. He's trying to go like, 'The boogie man is coming! The browns are coming!' The browns have Mexico," Mujica told ABC News in an interview last month. "People have the right to live without fear."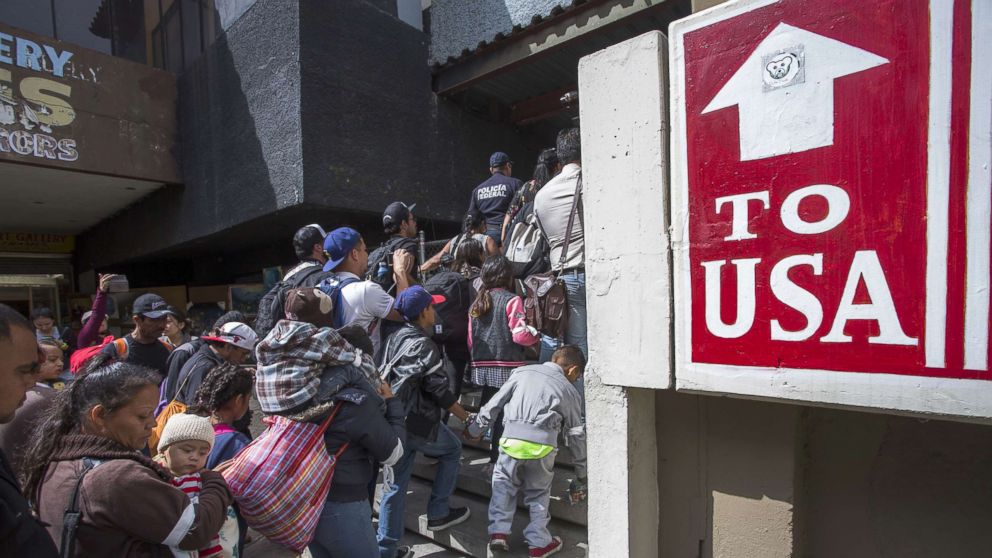 Viridiana Vidal, a spokeswoman for Pueblo Sin Fronteras, said the Mexican government asked the migrant caravan to leave the country because of public safety concerns. But all caravan members are safe and medical assistance called in to assess the situation deemed everyone to be OK, according to Vidal.
"The refugees did a great job of speaking, very respectfully and very eloquently, about their reasons to stay," Vidal told ABC News in an email this morning.
But the migrants are in need of supplies, she said, including blankets, tarps, warm clothing for adults and children, juice boxes, infant formula and disposable cutlery and tableware.
ABC News' Benjamin Gittleson and Rex Sakamoto contributed to this report.