27 countries pledge to kick out Russian diplomats over poisoning of ex-spy
Russia has denied poisoning a former spy but these countries aren't buying it.
More than two dozen nations on three continents this week vowed to boot out Russian diplomats in response to the poisoning of a former Russian spy in England, including the U.S. which is expelling 60 envoys.
The United Kingdom earlier this month sent home 23 Russian diplomats -- after saying Russia was behind the poisoning of former spy Sergei Skripal in Salisbury, England.
Since Monday, the following 27 countries and NATO have said that they, too, are expelling Russian diplomats, bringing the total being sent home to Russia to at least 152.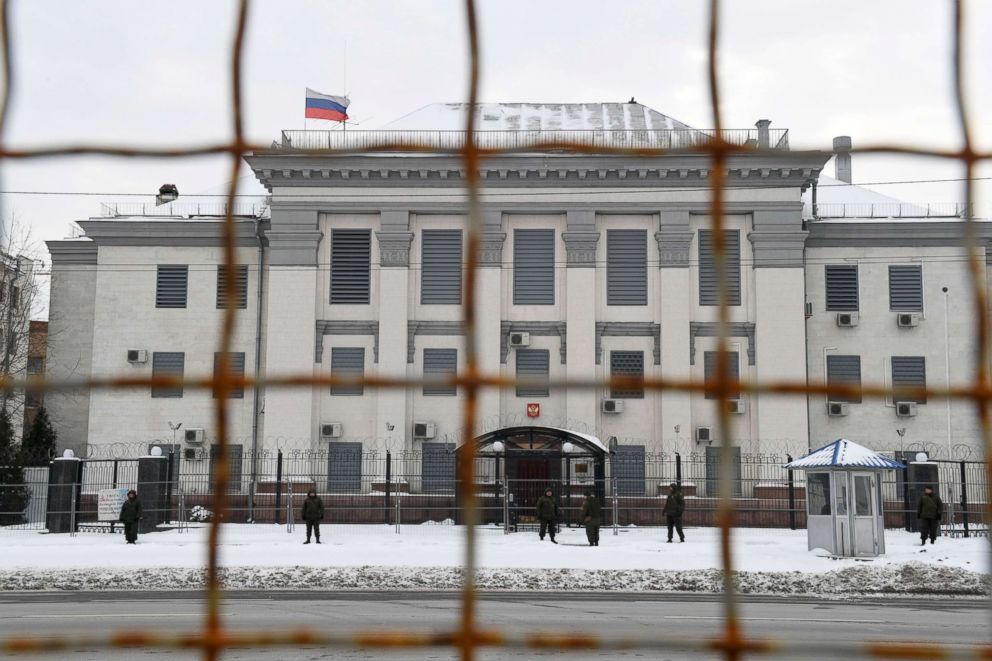 U.S.: 60 diplomats (and it said it would close Russia's consulate in Seattle)
Ukraine: 13 diplomats
NATO: 7 diplomats will have accreditation withdrawn, three others' pending accreditation requests have been denied
Canada: 4 diplomats (and denying three others' applications)
France: 4 diplomats
Germany: 4 diplomats
Poland: 4 diplomats
Lithuania: 3 diplomats
Czech Republic: 3 diplomats
Moldova: 3 diplomats
Netherlands: 2 diplomats
Italy: 2 diplomats
Denmark: 2 diplomats
Spain: 2 diplomats
Albania: 2 diplomats
Australia: 2 diplomats
Estonia: 1 diplomat
Latvia: 1 diplomat
Romania: 1 diplomat
Finland: 1 diplomat
Croatia: 1 diplomat
Hungary: 1 diplomat
Sweden: 1 diplomat
Norway: 1 diplomat
Macedonia: 1 diplomat
Ireland: 1 diplomat
Belgium: 1 diplomat
Montenegro: 1 diplomat (and withdrawing the status of one honorary consul)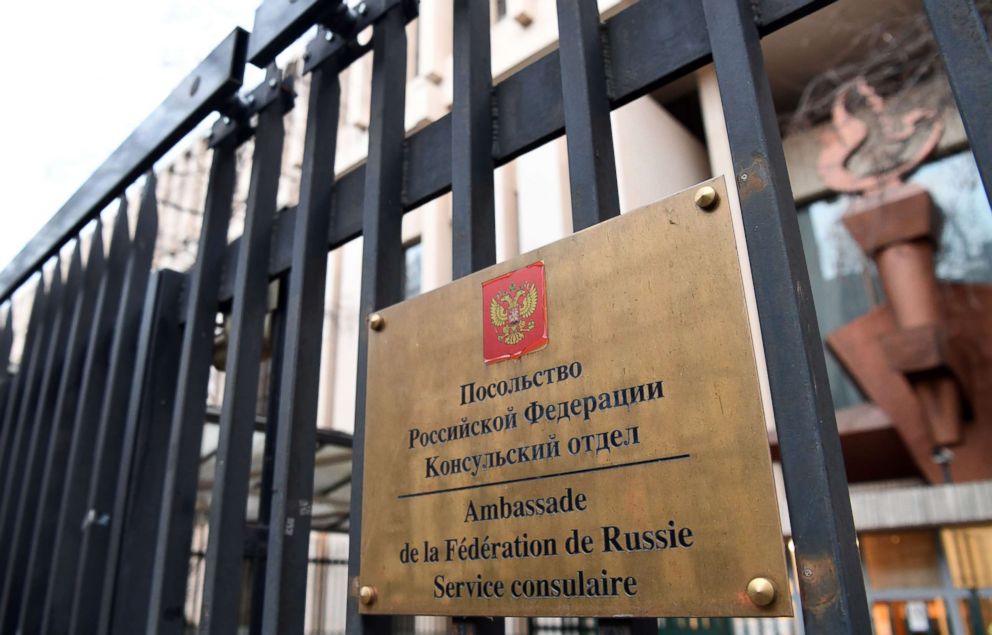 The president of the European Council, Donald Tusk, suggested there could be more measures to come.
Russia's foreign ministry on Monday issued a statement today protesting the U.S. and European expulsions of Russian diplomats, calling it a "provocative step" and warning that it will respond. Moscow did not say explicitly how it would act, but after the U.K. kicked out 23 Russian diplomats this month, Russia expelled the same number of British diplomats.
"Rest assured, we will respond," Russian Foreign Minister Sergei Lavrov said on Tuesday, without offering specifics. "No one would want to tolerate such obnoxiousness and we won't either."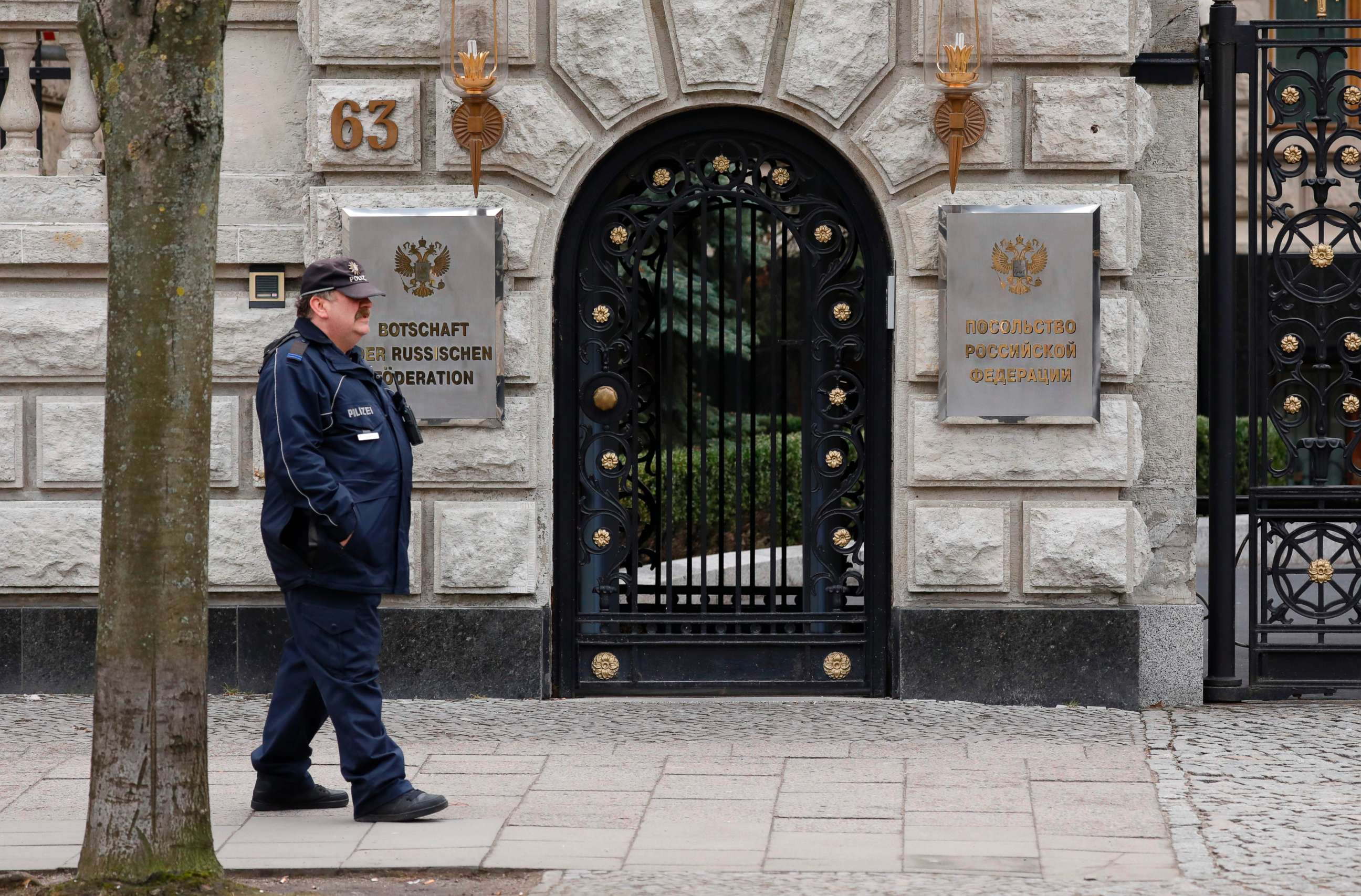 Skripal and his daughter, Yulia Skripal, were found slumped over, unconscious on a park bench in the southern English town of Salisbury. The U.K. has accused Russia of bearing responsibility for the March 4 attack, which British officials say involved a military-grade nerve agent of a type developed secretly by Russia -- an assessment shared by the United States.
Russia has denied any involvement.
ABC News' Dragana Jovanovic contributed reporting from London, ABC News' Clark Bentson contributed reporting from Rome and ABC News' Patrick Reevell contributed reporting from Moscow.