At least 800 people were killed when a double tragedy struck the nation of Indonesia -- a massive earthquake and then a devastating tsunami that added to the destruction, according to The Associated Press, which cited the country's disaster management agency.
Many more were feared dead in the incident as bodies were being recovered from the rubble, the disaster agency spokesman, Sutopo Purwo Nugroho, said Sunday.
The hardest-hit area appeared to be Palu, which is near where the 7.5-magnitude quake struck on Sept. 28 at 6 p.m. local time, according to the U.S. Geological Survey.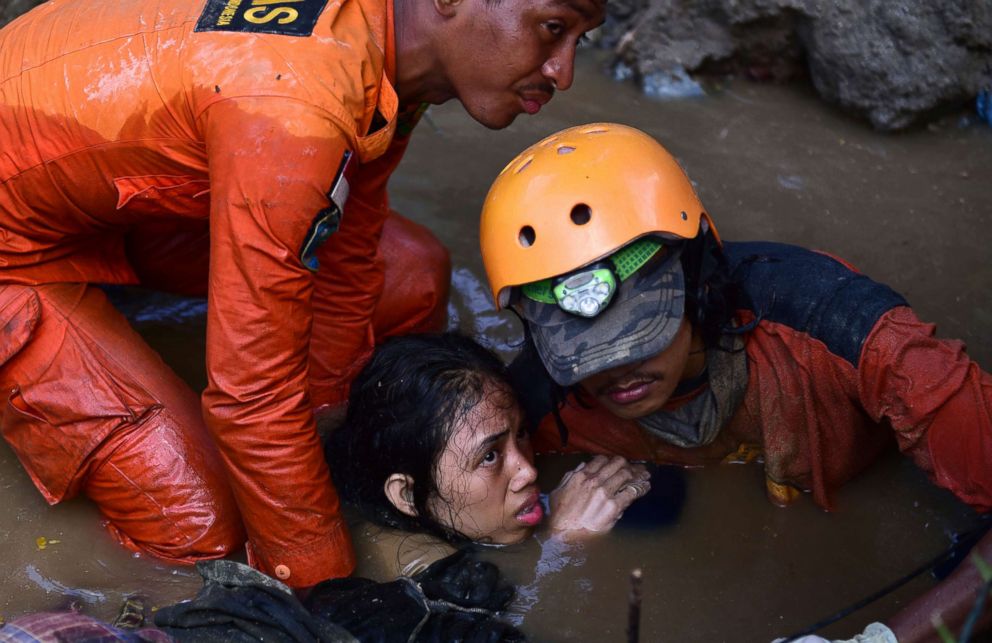 The slip-strike quake was estimated to be at a shallow depth (about 6 miles), according to the USGS, a combination that has the tendency to produce disastrous effects.
The region has also been the site of a number of large earthquakes, including a magnitude 7.9, which occurred in January 1996.
"The 1996 earthquake -- a shallow thrust faulting earthquake likely to have occurred on the regional subduction zone system at depth beneath the shallow crust -- resulted in approximately 10 fatalities, over 60 injuries, and significant building damage in the local region," the USGS wrote.
And in 2004, a massive 9.1-magnitude earthquake and the resultant tsunami struck Sumatra, according to the USGS, killing more than 200,000.
The U.S. State Department said it was not immediately aware of Americans affected by the quake or tsunami, but extended its condolences to the victims of the tragedy.
"The United States conveys its condolences and support to all of those in Indonesia affected by the earthquake and tsunami that struck Central Sulawesi on September 28," department spokeswoman Heather Nauert said in a statement. "U.S. Mission Indonesia is closely monitoring the situation."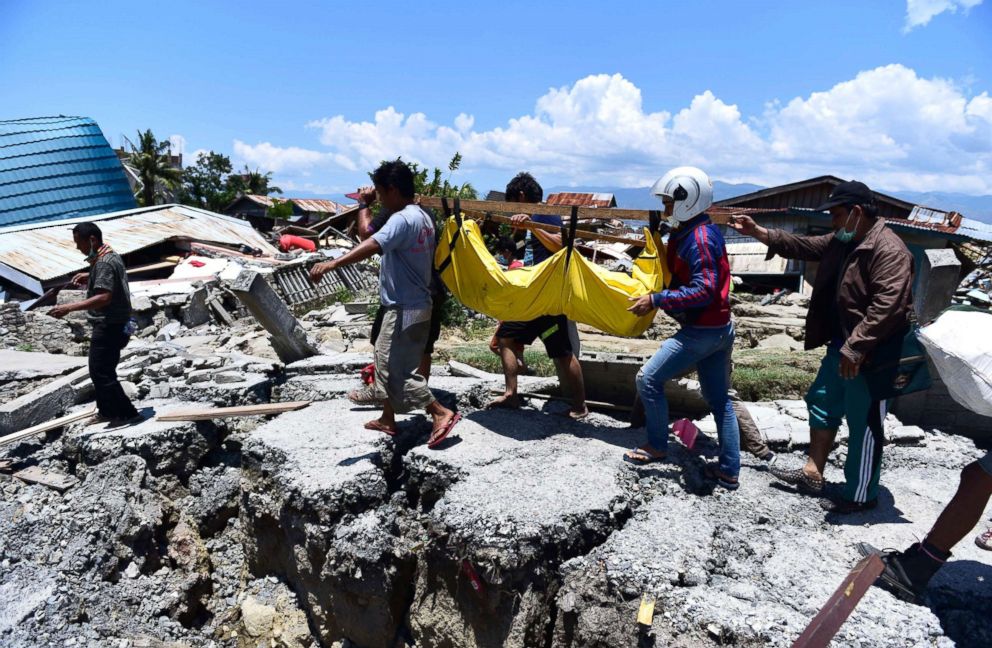 Indonesia president Joko Widodo said on Twitter that roads were cut off in Palu.
According to the AP, aid and supplies were being flown in by military and commercial aircraft, but the damage in other areas near the earthquake's epicenter was uncertain.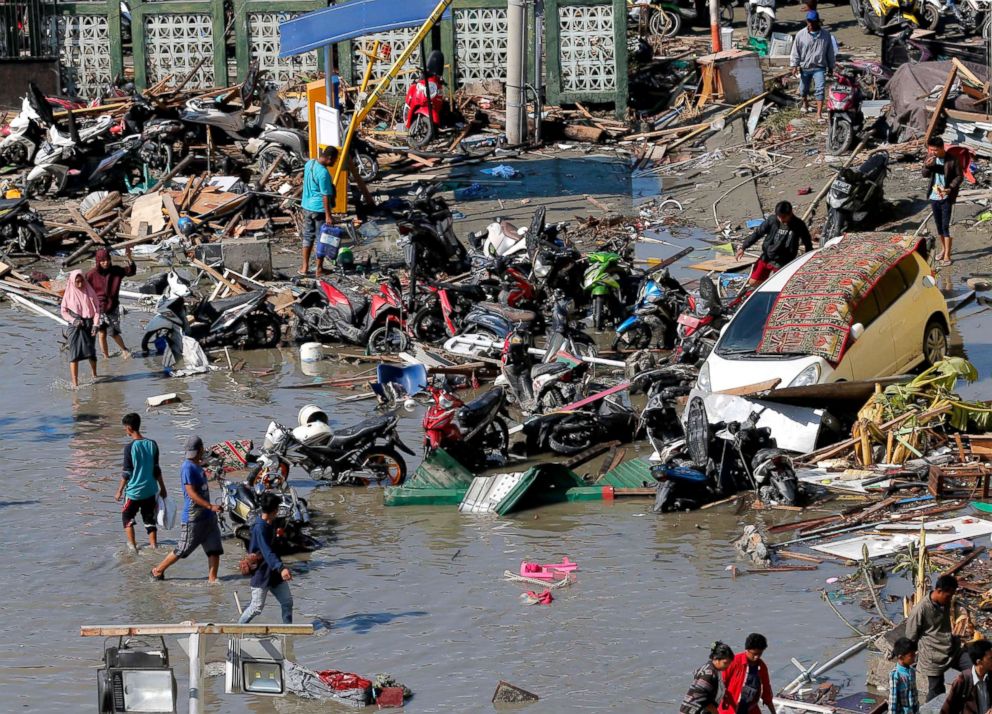 One witness recounted to the AP how violently his hotel shook during the quake and that he didn't know what happened to his wife and daughter.
"There was no time to save ourselves," he said.
The Associated Press contributed to this report.